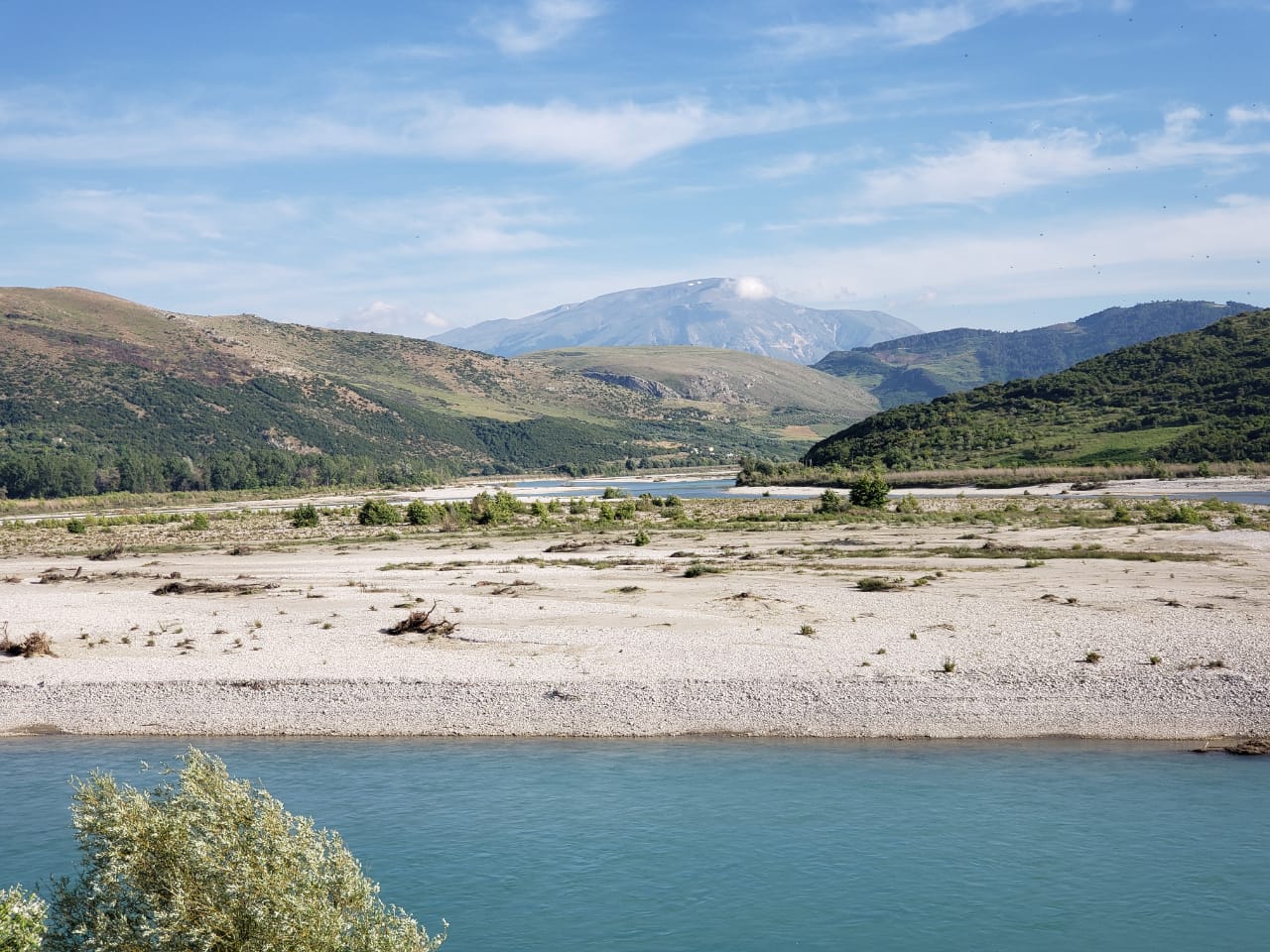 Betilda passes me a glass of murky water and asks if I can see the creatures inside it. Squinting my eyes, I can just about make out some small black dots moving around inside the glass. I look at her expectantly.
"These are Plecoptera, the more of these there are in the water, the cleaner and better the water is," she explains with enthusiasm.
I asked her if she has found many and she explains that the two times she has visited this part of the Shushica River, her findings have been plentiful. This means the river has little in the way of pollution or contamination, a rarety in Europe these days.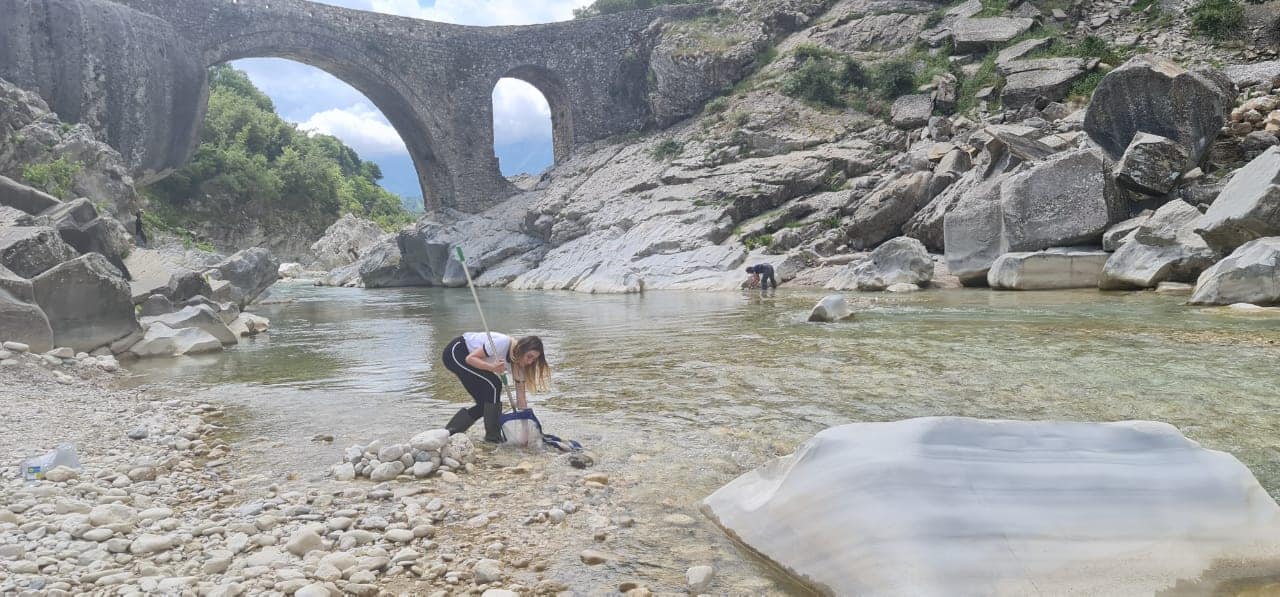 The young scientist is one of around 30 that descended on Southern Albania last week to collect data on flora and fauna in the hopes of halting the construction of hydropower plants.
Geologists, biologists, hydromorphologists, botanists, entomologists, aquatic and terrestrial invertebrate specialists, ornithologists, herpetologists, ichthyologists, aquatic ecologists, students, and professors from across Europe and Albania spent days on the shores of the Shushica and Bence, two of the Vjosa's tributaries.
Their activities were coordinated by environmental NGOs Riverwatch, Euronatur, and EcoAlbania.
Scientists first visited the Vjosa River in 2017 on a trip that helped to evaluate and document the ecological values of the area, leading to its designation as a Protected Area. But environmentalists are now pushing for the whole area to be designated as a National Park, providing it with the utmost protection from harmful development.
The current status of Protected Area does little to afford it the protection it deserves, although it is a step in the right direction.
This year's scientific delegation was spearheaded by Professor Fritz Schiemer from the University of Vienna and his Albanian counterpart Professor Aleko Miho from the University of Tirana. They hoped to examine not just the main river, but the importance of its tributaries as well.
"If you destroy its branches, the Vjosa will also be destroyed, just like the trunk of a tree that eventually dies if you cut off all its branches," Schiemer said.
The Vjosa River, Europe's last wild river is under threat from all sides. Near Permet and Kelcyre, Shell is exploring for oil along its banks. Near the Vjosa-Narta Lagoon to the West, a new airport is scheduled to be built along with various luxury 5-star resorts.
Plans for several large HPPs have been shelved, for now, thanks to pressure from environmental groups but a number are still planned in its tributaries including the Shushice and Bence. These tributaries that flow into the Vjosa, as well as the small streams that flow into the tributaries, are considered just as worthy of protection as the main river itself.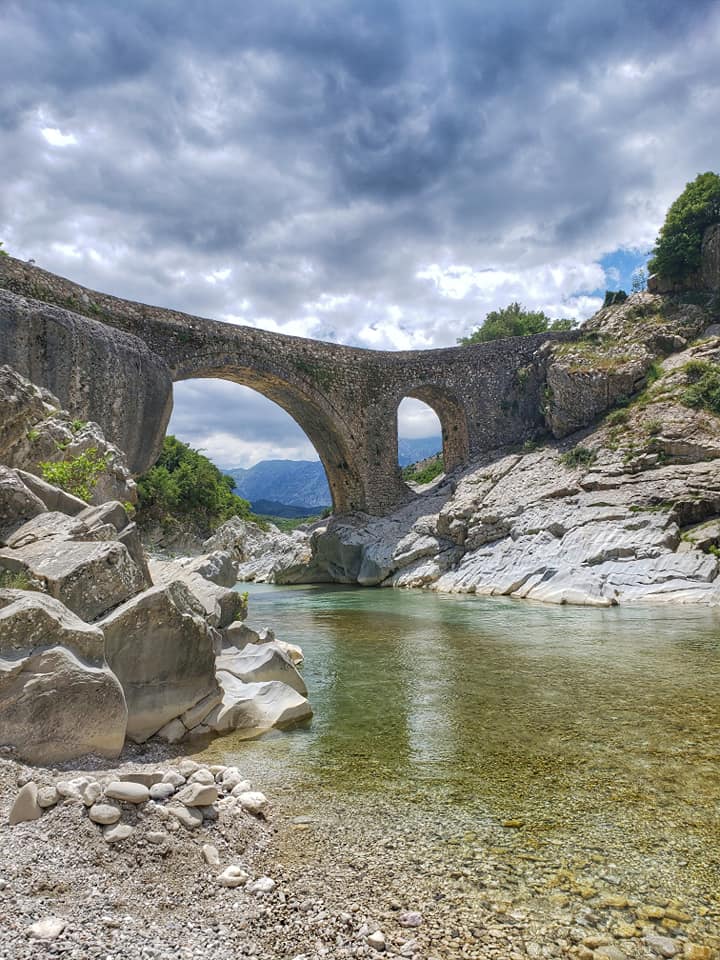 In the area where Betilda was working, a total of five HPPs are planned on a small stretch of pristine river. Behind her, an intact Ottoman bridge straddles the valley. To the left, lush forest, carved up by muddy sheep tracks takes you up to a vast plateau that extends for miles until it meets steep mountains which are still capped with patches of snow.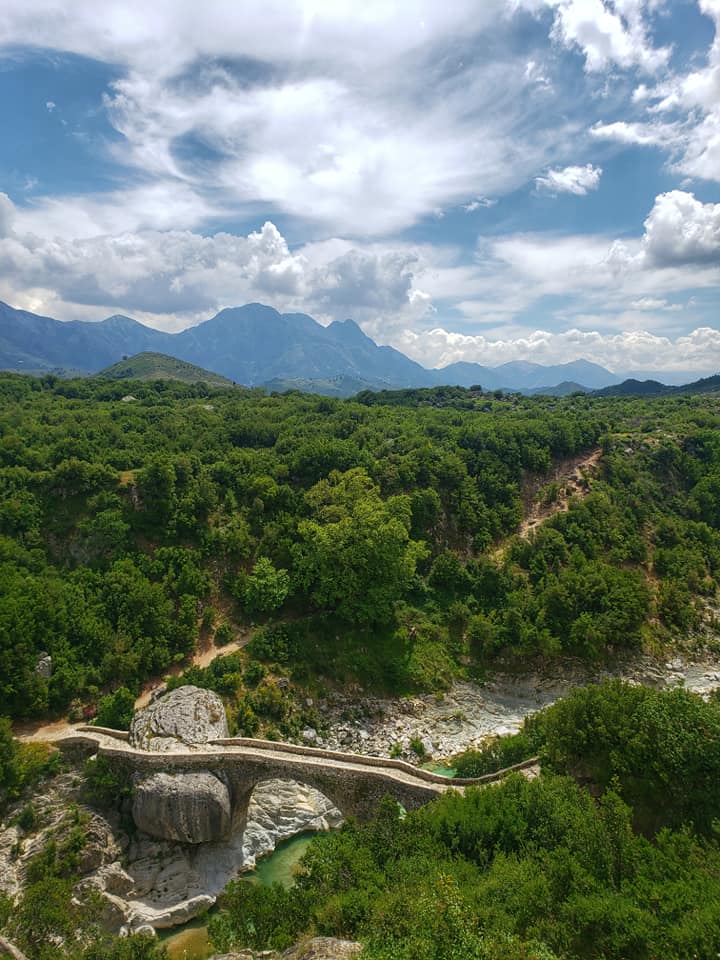 Snakes, lizards, salamanders, countless types of fish, birds, and various kinds of mammals can all be found here, flourishing and living in harmony with the river. Local people use the river as a source of water for livestock, and you can see the way the water fertilizes the land around it as flourishing vegetation fans up and around the valley.
Just a few meters past the bridge, the river opens up into various braided channels. The scientists that accompanied me assured me that this is something very special as they kicked off their shoes and waded in, thigh deep.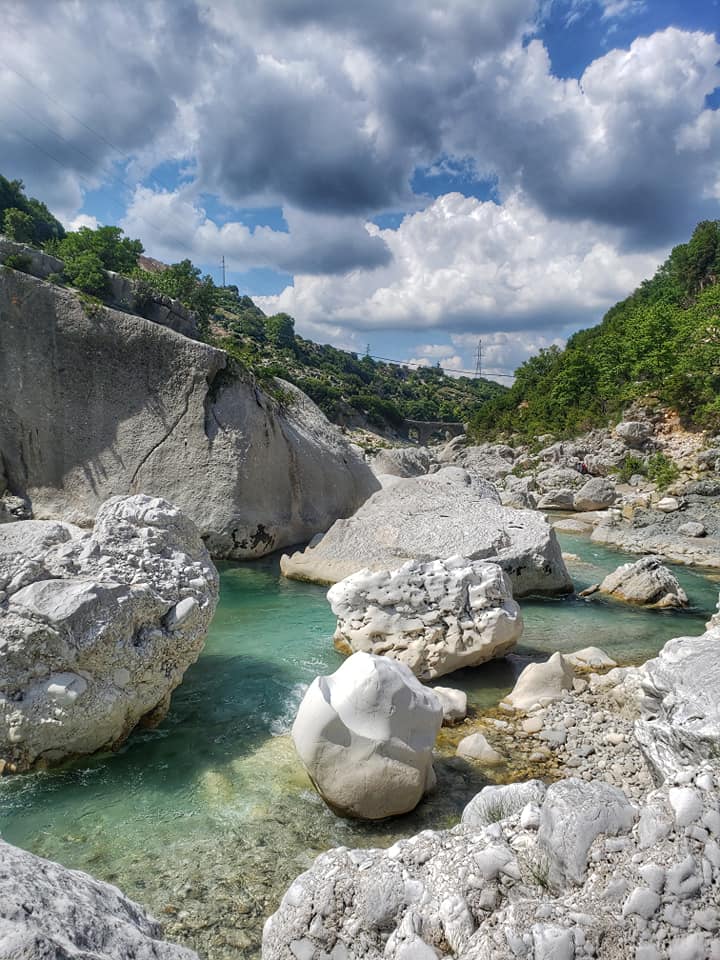 The shores of the river are lined with enormous, smooth, limestone rocks. Their surfaces have been weathered and buffed by thousands of years' worth of fresh, crystalline blue water, rushing past them.
The scientists are in their element; swishing, swooshing, collecting, exclaiming, sampling, and note-taking with increasing furor. They exclaimed and chatted in various languages- Italian, German and Albanian, to name but a few.
Schiemer is in his early 80s but picks his way over the rocks and boulders with the skill of someone that's been exploring rivers for his whole life. He explains that there is nowhere else in Europe that offers such a unique, untouched, and pristine ecological system.
"Any similar sites in Europe were destroyed long ago, this is the only one left. It would be terrible if we were to allow it to be disturbed. It's incredibly important that we understand its full value and protect it as best as we can," he explains.
Miho joins in, stating that while to scientists and environmentalists, it's obvious the Vjosa should be saved, convincing decision-makers is tougher.
"When we sit at a table with politicians and investors, sometimes they laugh at us. We talk about species of insect or how pure the water is, and they cannot understand why it's so important. We are going up against hundreds of millions in investments. As such, we have to give convincing arguments backed by data, science, and evidence. It's the only hope we have."
He also notes that they are continually offering support to the newly elected government to help protect the Vjosa River and to help create the European Wild River National Park.
"If they are allowed to build a single dam, the opportunity disappears," he adds.
If the proposed dams go ahead on the Shushice, it would drain the river of all water, passing it through pipes that would take it up the mountainside. Everything that has relied on this river for sustenance for thousands of years, would cease to exist.
I asked a local man what would happen if the river dries up. He explains that any hopes his village has of attracting tourists would be gone and he would struggle to supply his sheep and donkeys with enough water to live.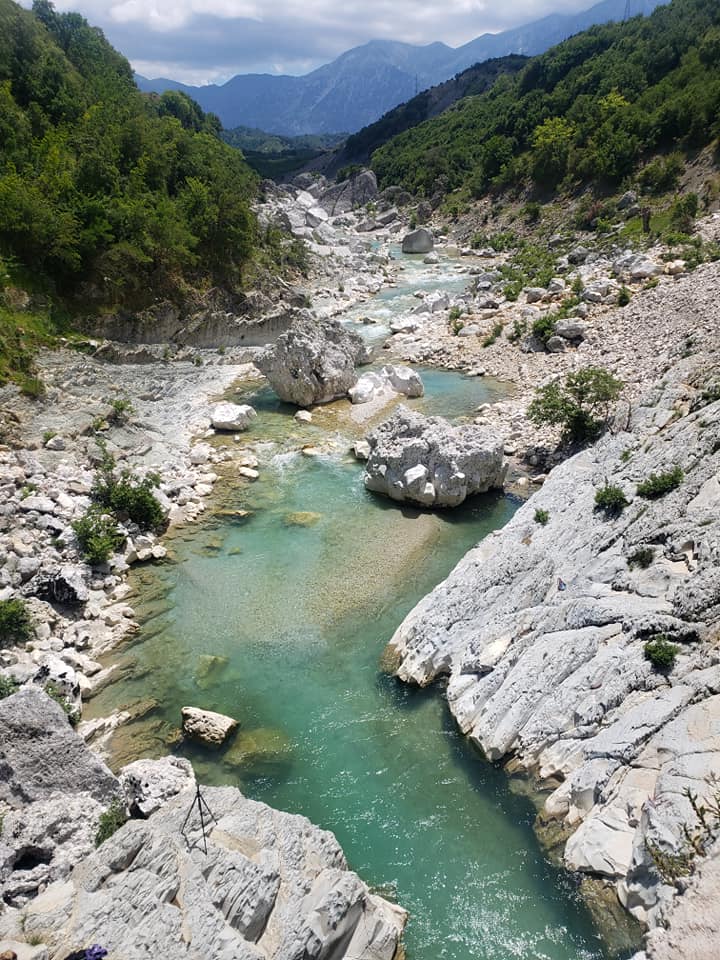 As I sat on a rock with my feet dangling in the chilly water, I couldn't imagine returning and seeing nothing but a parched, dehydrated riverbed devoid of all life. This place is a jewel, like countless others that make up the Vjosa Valley, and if a dam is built here, its preciousness would be lost forever.
Later in the week, the scientists, and Exit headed up into the mountains of Tepelena. We took a winding road that dissected the cliffs and carried us up, over the top, and down the other side of a huge mountain range. The vertiginous view fell below us as the half-finished road snaked and veered, still sticky with freshly laid tarmac.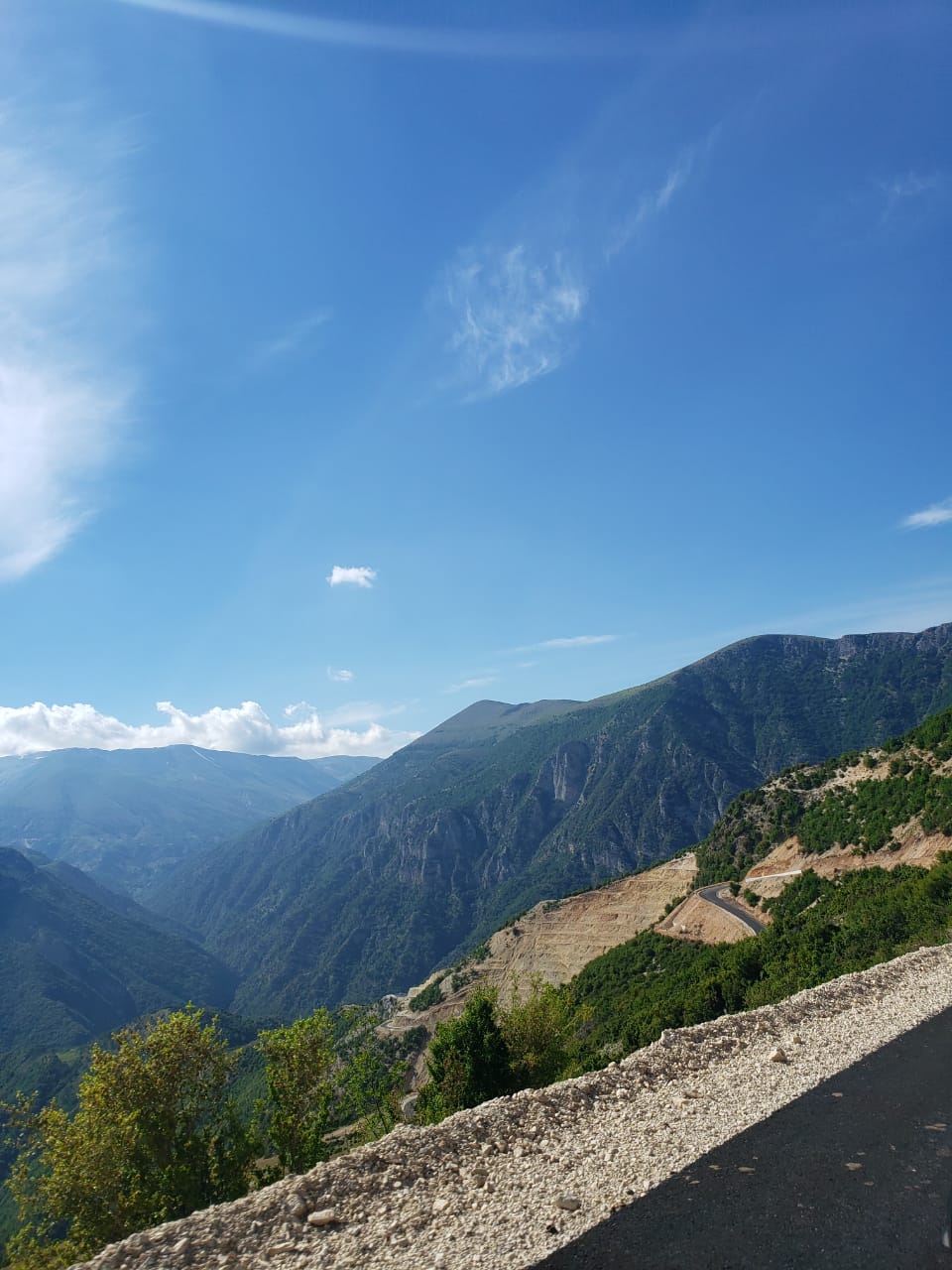 This was cannabis growing country. Some say it still is and one of the drone operators with the party explained he was slightly hesitant to use it in these parts. But in recent years, there has been a shift towards tourism and sustainability and locals hope the river, canyons, and stunning scenery will be a more reliable form of income- hence the new road.
After 40 minutes of stomach-churning climbing and winding, we reached a small wooden hut on the edge of the Nivica canyon. One man was skinning a sheep in the garden, while another served us fresh dhalle, coffee, and raki, all the time with a cigarette dangling from his lips.
The cabin offered views over the canyon and the mountains below. The smell of woodsmoke curled up and through the open windows, and sheepskins and what appeared to be a decorative goat's stomach hung from the walls.
The owner was a short man with brown, leathery skin. Despite a perpetual grimace and well-worn lines in his face, he was actually quite nice and even cracked a joke or two. Just below his cafe, another HPP is planned, one of eight proposed for the Bence River.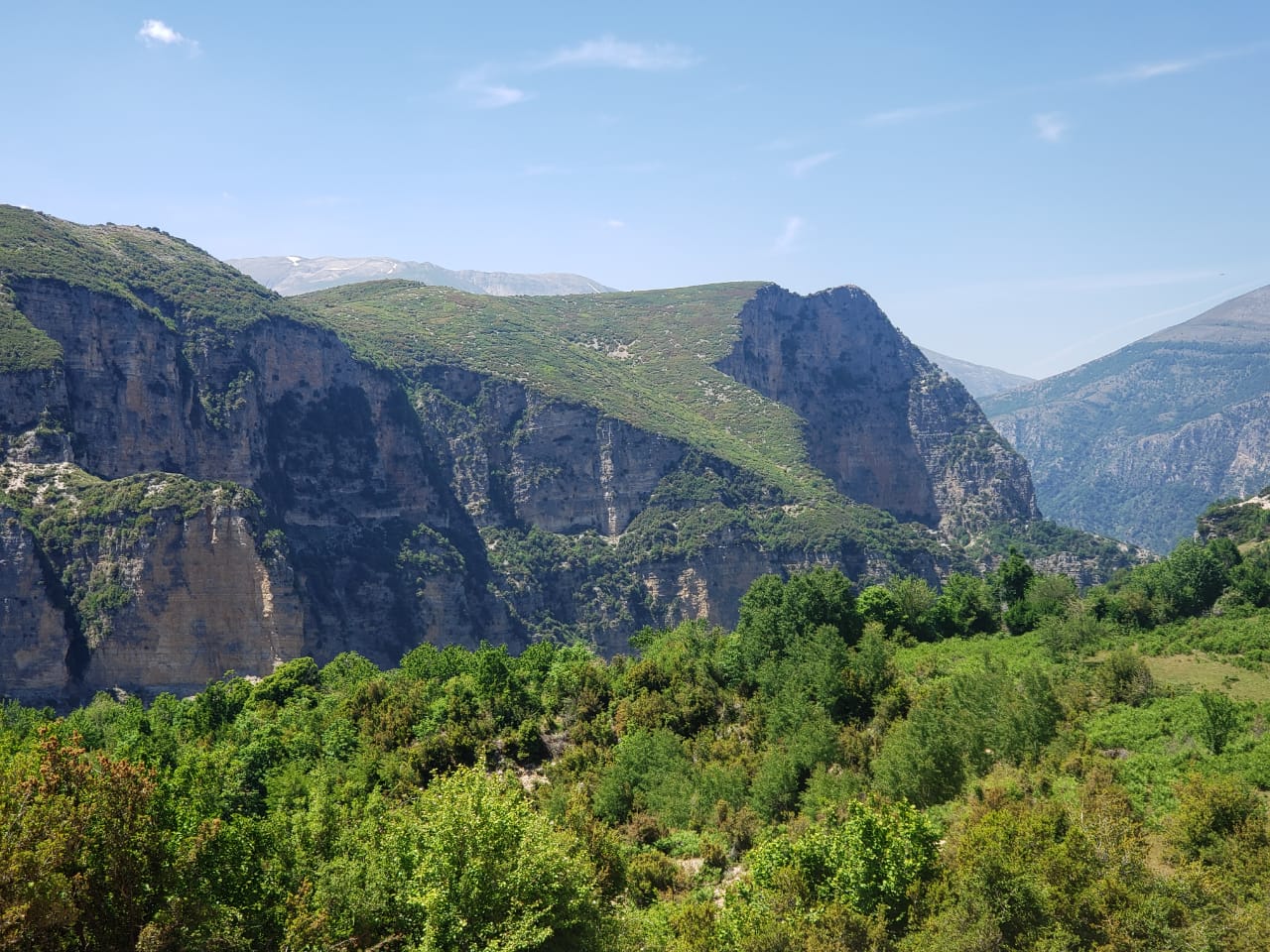 It would destroy any chance of developing tourism in the area and would render his fledgling cafe, useless. A steady trickle of local and foreign tourists comes every year to visit the canyon and waterfall, and he is hoping that this will be his future.
"No river, no tourists," he said, sucking on the aforementioned cigarette. "We don't want much. But we want people to come. That's the only way we can make money to survive," he added.
Here the biodiversity is incredibly rich. Egyptian vultures, an endangered species have been spotted nearby. Snakes are common as eagles, lynx, and various smaller rare creatures. Much of them rely on the river and the surrounding ecosystem. If the river is dammed and diverted, they will no longer have a water source.
A team of explorers decided to venture down into the Canyon, disappearing like lemmings along a narrow, graveled path that appeared to vanish right over the edge of the cliff. They ventured past the waterfall and into the depths of the canyon where few people have ever been before.
Stepping on unknown ground, the team worked for over eight hours to complete the first-ever collection and analysis of flora and fauna in the area. Being forced to come back up for air due to the fading light, one exclaimed that he didn't want to leave Albania as the findings he was making here were just too exciting.
But it's not just scientists that have got involved in the campaign. A renowned lawyer from NGO Res Publica Dorian Matlija has come on board as well.
"HPPs in Shushica and Bence are currently the closest threat. Together with local communities along the river and NGOs, we are determined to stop these projects. For this battle, the data collected will be essential."
Matlija and his team are working hard to challenge the proposals to construct HPPs and he's hopeful that National Park status is within reach.
But there is still work to be done. Fighting the threats against the Vjosa, its valley, and tributaries is like playing whack-a-mole with politicians and big business. Earlier this year, Shell was spotted exploring for oil via means of geophysical survey near Permet.
When questioned as to their intentions, they claimed they will not drill in the Vjosa valley but that a decision on the outcome of the survey, which is searching for oil, will be taken near the end of the decade. This was in contrast to information leaked to Exit earlier this year which suggested some work could start by the autumn.
Residents of Permet and Kelcyre as well as activists and environmentalists are adamant that Shell has no place there. They fear that churning up the land looking for oil, and any extraction would be disastrous for tourism and any future chance of continuing to live off the land.
To the west, the Vlora Airport is expected to start construction in the coming months. The government has earmarked part of the Protected Area on the edge of the Vjosa Narta Lagoon as the site for the project. Situated in a rare and migratory bird flight path, the presence of commercial aircraft, pollution, and the by-products of tourism could devastate the delicate balance of this environment.
But still, the fight continues.
Some have criticized the call for an end to HPPs citing Albania's poverty and need for clean, affordable energy. But the problem is that hydropower is no longer the green option it was once heralded as.
Not only do HPPs create and generate a significant carbon footprint, but they only produce power for part of the year. As Albania doesn't store HPP power, this is sold to other countries. Then during the winter when the HPP isn't generating, the government buys back power from abroad at higher prices, resulting in increased bills for a population that brings home an average of EUR 300 a month.
Furthermore, dams have a life span of around 30 years, and more than 90% are never removed once they are no longer fit for purpose. They displace people and nature to a point it can never be restored.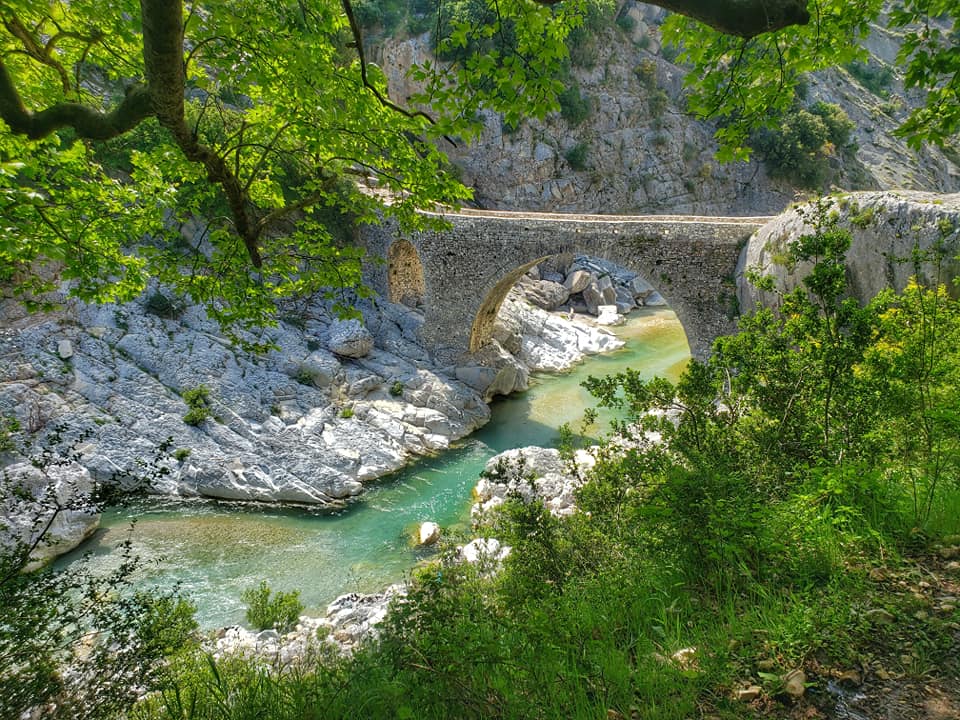 Additionally, concerns over global warming and climate change mean that hydropower isn't long-term sustainable. The 2020 International Renewable Agency report on Albania noted that hydropower in the country is extremely vulnerable to climate change. As such, HP should be phased out and new plants should not be built.
In fact, Albania's best hope at a sustainable long-term solution to its energy problem lies with solar and wind. With more than 300 days of sunshine a year and plenty of windy high and lowlands, these are by far the superior solutions. Furthermore, they do not displace centuries-old communities, diverse flora, and endangered fauna.
But getting the authorities to listen is quite another thing. Many HPPs are funded via Public-Private Partnerships with powerful businessmen. Shell signed a multi-million-euro contract for 25 years to explore around the Vjosa, and promises of airports have been foundations of many an electoral campaign.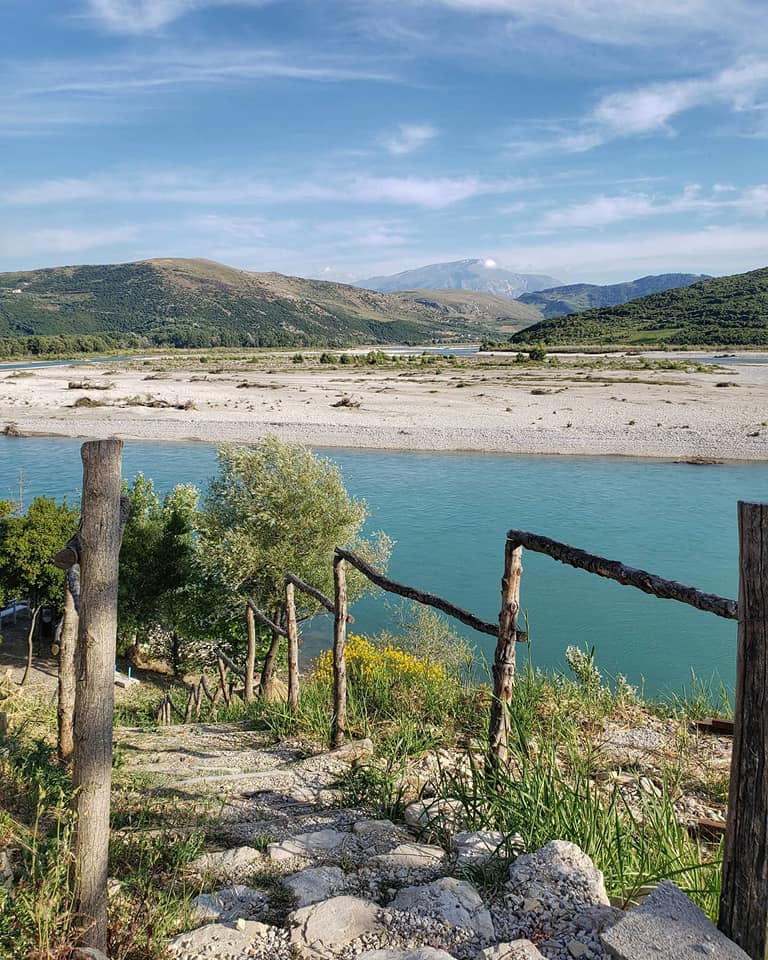 To back out now could be problematic. But the truth is that designating the entire Vjosa, its tributaries, and valley as a National Park, would bring untold income to the country. Foreign investment, grants and funding, and billions in tourist euros would flood in as the National Park, the first of its kind would draw sustainable tourism from all around the world. Thousands of local jobs would be secured and Albania could be on the map as the capital for green, environmentally conscious tourism.
Furthermore, 94% of Albanians want it to be designated as such.
CEO of Patagonia Ryan Gellert, another big name backing the Vjosa campaign made it clear that this is the Albanian government and Prime Minister Edi Rama's chance to create a real legacy.
"This is an opportunity to do something that rarely comes along in political life, and that's to build and support a legacy project. Provide leadership across Europe and the region to create Europe's first free-flowing, river National Park. Albania can provide this leadership not just on a Balkan or European issue, but on a global one as well."
Albania already has several National Parks such as Butrint, Divjaka, Llogara, Dajti, Lura, Drenova, and Theth. While making the whole of the Vjosa a National Park is a huge undertaking, the benefits for the environment, tourism, and the economy would make it worth it.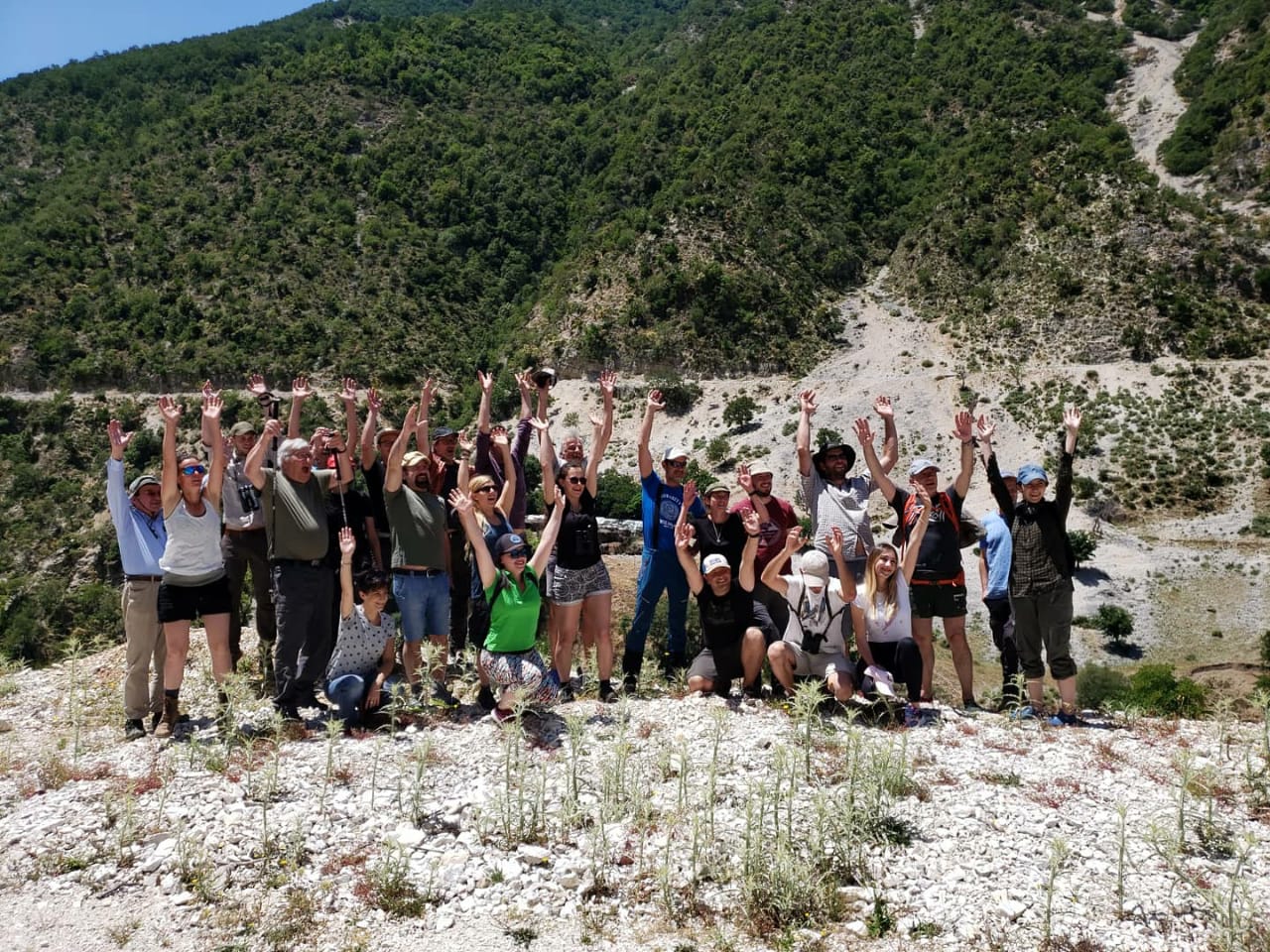 After a week of exploring the Vjosa, Bence, and Shushica, the excitement of the scientists is still shining brightly. I'm told that some of the most enthusiastic have been surviving on one to two hours of sleep each night due to a desire to work as much as possible.
"These scientists, the top in their field- they turned into kids when we put them in the field," Ulrich, Eichelmann CEO of Riverwatch tells me.
"They are so passionate, so keen to work, some of them just haven't slept because they are so keen to work."
Eichelmann, no stranger to enthusiasm himself spent the entire week climbing canyons, hiking, wading, and exploring with excitement, despite breaking his toe on Day 2.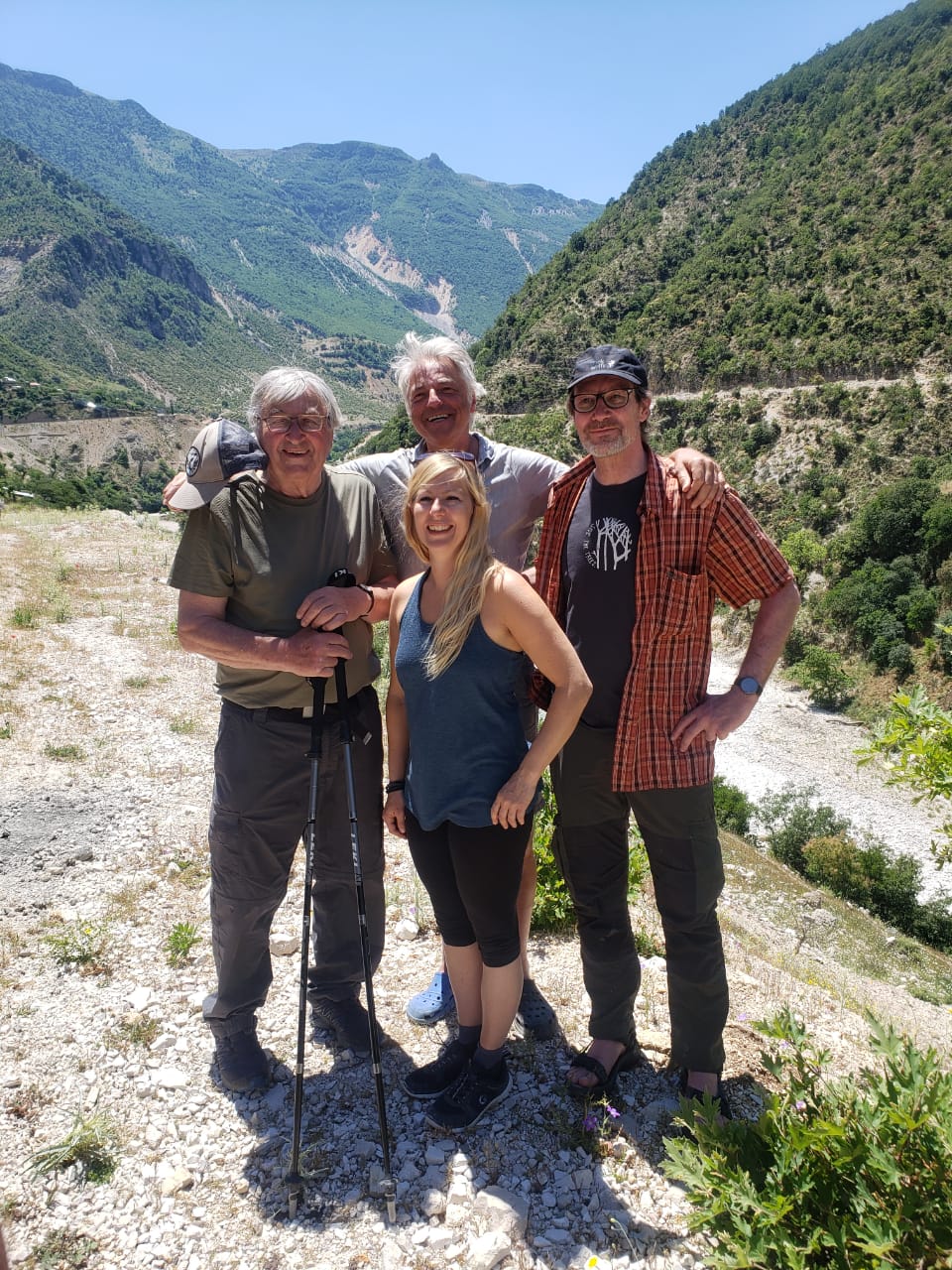 As we crowded into the Vjosa Research Centre for a press conference, a definite buzz was still in the air. I overheard two avid bug-enthusiasts discussing the fact there was a rare but extremely poisonous scorpion discovered inside the center.
A joke from another party member about squashing it with a shoe was met with stony silence by those who have dedicated most of their lives to studying such creatures.
Other than the slight faux pas, the press conference was a success, attended by much of the mainstream and independent Albanian media. I turned to Miho and asked him whether he feels proud that so many distinguished scientists, journalists, filmmakers, and activists are so keen to preserve a part of his country.
He looked at me and smiled before saying, "Of course I am proud, but I will be even more proud if one day the Vjosa is a National Park.