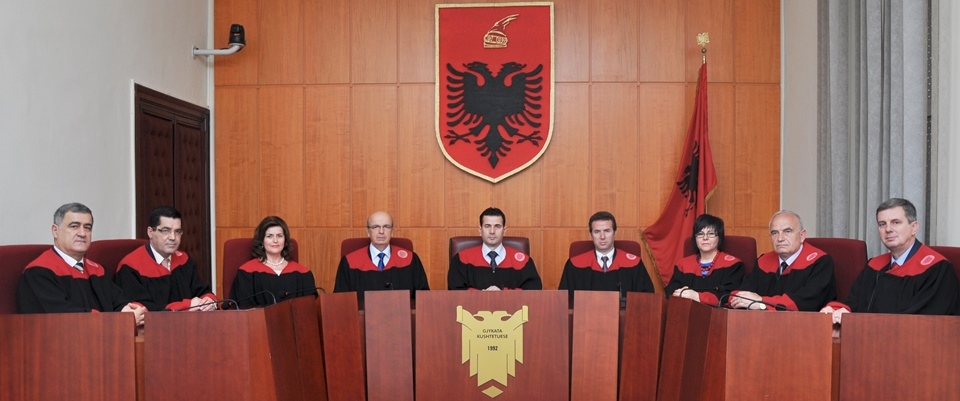 The Constitutional Court is the constitutional institution responsible for judging and ruling on the compatibility of laws with the Constitution.
Exit.al has obtained and analyzed the correspondence on the matter between the Albanian government and the EC.
These documents show that the government has stated the following:
a) Albania has a functioning Constitutional Court;
b) The Constitutional Court can accept requests (for filing a case) for consideration;
c) The Constitutional Court cannot rule on such requests.
In support of these statements the government has informed the EC that,  out of nine judges, the Constitutional Court currently has three judges on duty,  who could assemble to consider requests filed and rule on whether to accept them or not.
Based on the fact of three remaining judges, the government has claimed that the Constitutional Court operates normally "in the preliminary phases".
However,  this statement of the government is factually untrue, legally ungrounded and logically absurd.
With only two members on duty, the Constitutional Court is unable to exercise any function,  including secondary ones. It cannot consider the acceptance of any filed request because a minimum of three members is required for this to happen. Article 133/1 of the Constitution states that requests filed to the Constitutional Court are to be considered by a predefined number of judges. The law on the functioning of the Constitutional Court states that any request should either be accepted or rejected preliminary by a quorum of three judges (art. 31/1). Given that the Constitutional Court currently has only two judges,  it is unable to accept any requests from subjects who have the right to file requests.
This should be enough to dismiss the claim made by the government about the functioning of the Constitutional Court. However, even if the Court was actually able to accept requests,  it still cannot rule on them,  because judging a case and ruling on it requires a quorum of six judges.
This means that,  even if the Court had the three judges necessary for accepting requests – as the government has lied about – the statement that the Court is functioning would still be absurd: the goal of the Constitutional Court is to judge the compatibility of laws with the Constitution,  so as long as the Court does not exercise this function, it means that the Court does not function.