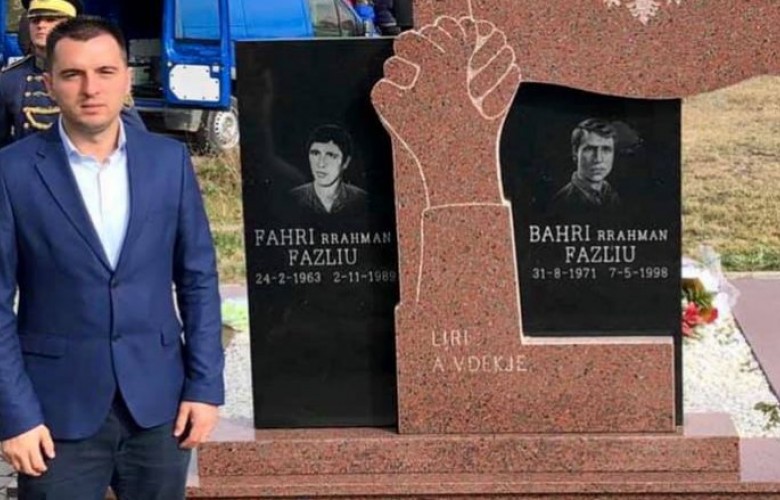 Fahri Fazliu, a Kosovo citizen who was eight years old during the Kosovo War, was summoned for questioning by the Specialist Prosecutor's Office (SPO) in The Hague.
"Something very strange and unexpected happened to me yesterday afternoon – I received an invitation from the Specialist Prosecutor's Office to appear in The Hague, on June 23, 2021, as a witness," Fazliu wrote on Facebook this Wednesday.
"I was only 8 years old when the war happened," he added.
Exit News asked the SPO about the reason behind Fazliu's summon, but did not receive any details on the case.
"To protect the integrity of the investigation, the confidentiality of witness testimony and ongoing collection of evidence, the SPO does not disclose specific information on the status of the investigation," Christopher Bennett, the spokesperson of the Specialist Prosecutors' Office told Exit News.
Local media reported that Fazliu holds his uncle's name, Fahri Fazliu, who lost his life in a shoot-out with Serbian police on November 2, 1989, in the "Kodra e Diellit" neighborhood in Pristina, alongside Afrim Zhitia. Both were posthumously granted the honor of Hero of Kosovo.
The Kosovo war crimes court, composed of the Specialist Chambers and the Specialist Prosecutor's Office in The Hague, was established by the Kosovo parliament at the insistence of the international community in August 2015.
It followed a 2011 Council of Europe report in which Swiss Senator Dick Marty addresses the alleged crimes of "members of the Kosovo Liberation Army against ethnic minorities and political rivals" from January 1998 until December 2000.
SPO is investigating war crimes allegedly committed by KLA members during the wartime, between the years 1998 and 2000.
Several KLA senior officials have been indicted so far. Among others, former President Hashim Thaci, former parliament speakers Jakup Krasniqi and Kadri Veseli and former Vetevendoje MP Rexhep Selimi are facing charges of war crimes, while being held in detention facilities in The Hague.