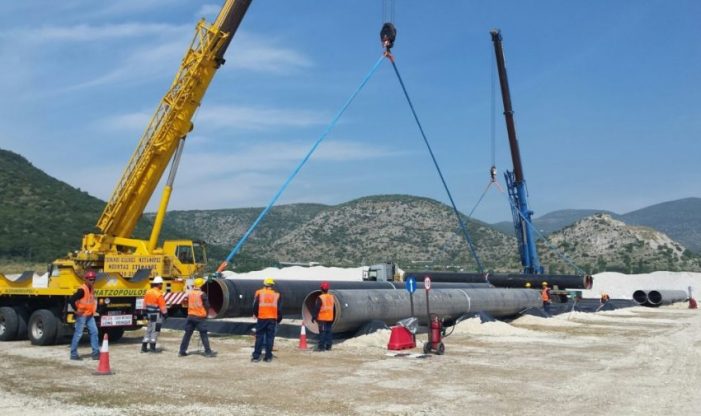 Today, a meeting between ambassadors, ministers and donors was held in Tirana regarding the Ionian-Adriatic Pipeline Project (IAP), an extension of the Trans-Atlantic Pipeline (TAP).
The Ionian-Adriatic Pipeline will have a length of 511 kilometers and it is predicted to cost around 618 million euros.
The pipeline will be launched in Albania, will continue in Montenegro and Bosnia, and will end in Croatia where it will join the existing Croatian transmission system.
In Albania and Montenegro, the pipeline will have a length of 162 kilometers with an investment of 288 million euros.
In Albania the pipeline will stretch from Fier to Tirana, and will continue to Shkodra near the border with Montenegro.
The countries and companies involved in this project (Croatian company "Plinacro", "BH-GAS" and "Geoplin Plinovodi") have signed a memorandum of understanding together with representatives of TAP.
The Ionian-Adriatic Pipeline will transport gas from Azerbaijan to the countries of Southeast Europe. Its annual capacity is projected to be 5 billion cubic meters of gas.
Construction work for the IAP pipeline is being synchronized with that of the TAP pipeline, but there is still no date when the works will start.