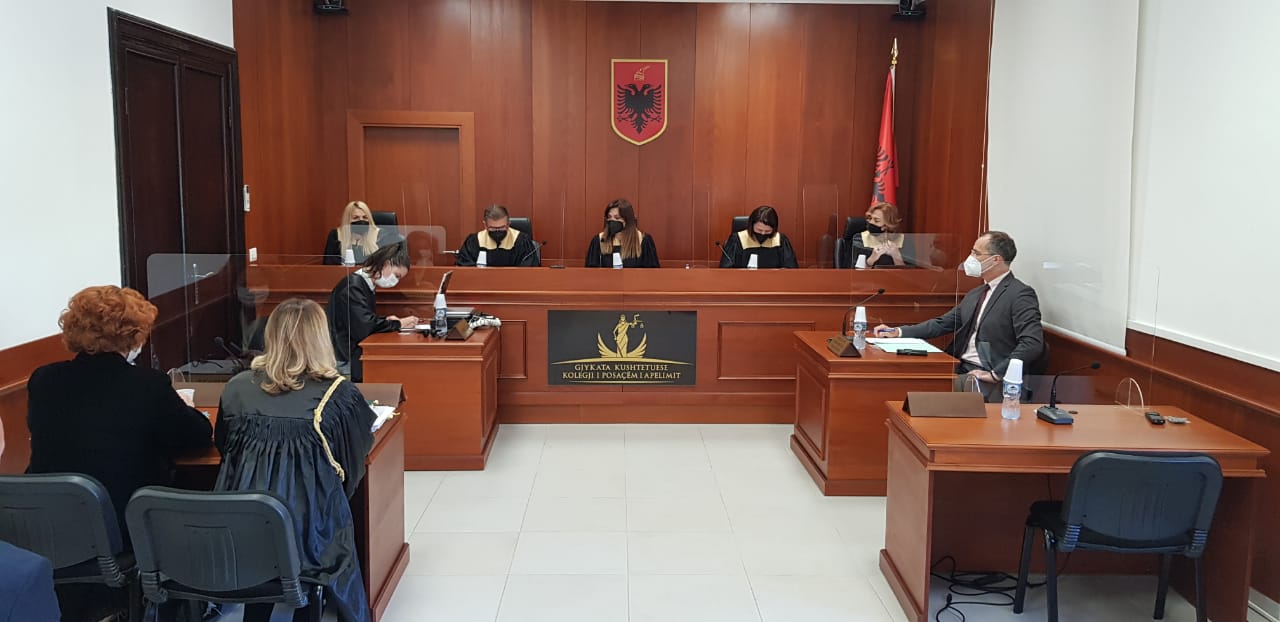 As the judicial vetting process continues in Albania, we present you with the latest developments in justice reform this week.
On Monday, the Independent Qualification Commission (KPK) dismissed judge Durim Hasa, at the District Court of Berat. The commission found inaccuracies in Judge Hasa's assets,  as well as a lack of sources to justify the wealth he had amassed. He also received a negative assessment regarding his professionalism.
On Wednesday, KPK also dismissed prosecutor Alketa Zifla, at the Tirana Prosecution Office. The commission found inconsistencies  in the judge's financial statements, adding that she had benefited from a soft bank loan from the Municipality of Fier while she decided not to initiate an investigation into local officials accused of abuse of office regarding social housing. KPK also found that she had received cash gifts from family members for her son's education in Vienna, and the justifications the judge had provided were not convincing to the commission. However, prosecutor Zifla was positively  assessed regarding her proficiency and background during the vetting procedure.
The KPK announced on Wednesday that the hearing for the evaluation of judge Luan Lusha at the District Court of Kavaja has been cancelled as he had resigned. Lusha has been exposed by the media for allegedly abusing his office, especially by ruling in favor of looting coastal land and releasing of traffickers.
On Thursday, KPK dismissed prosecutor Agim Dalipaj at the District Court of Tropoja. During the vetting process, the prosecutor faced problems when his assets and professionalism were assessed. The commission found financial report inaccuracies for with regards to how Dalipaj had built his wealth, and it also investigated a case where Dalipaj issued a verdict despite there being conflict of interest. The commission judged that in this latter case, Dalipaj had shown a lack of professionalism to the point of violating the rights of citizens.
Meanwhile, the Special Appellate Chamber (KPA) reversed the Qualification Commission's decision to dismiss Korça-based prosecutor Irma Balli, adding that the sources of the judge's properties were legal. The Appellate Panel asked KPK to re-open an investigation on the two other vetting criteria, those regarding her proficiency and her background assessments.  
On Friday, the KPA permanently dismissed Kastriot Selita, President of Tirana Administrative Court of Appeal, who had appealed KPK's decision. KPA also found inaccuracies in Selita's assets, a lack of proficiency in several cases because of conflict of interest, which as a whole led to his final dismissal for "breach of public trust."