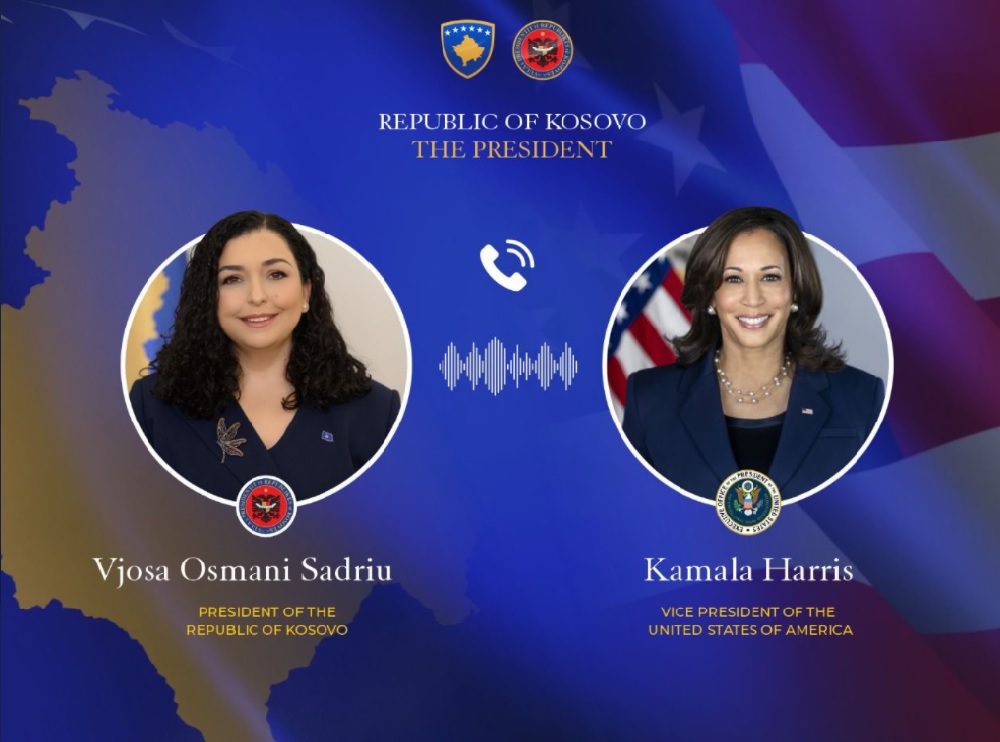 U.S. Vice President Kamala Harris thanked Kosovo for hosting Afghan refugees in a phone call with President Vjosa Osmani on Friday.
A statement by Harris's office affirmed the "strong relationship between the United States and Kosovo and expressed her appreciation for Kosovo's temporary hosting of vulnerable Afghans," RFE reported.
Osmani said Kosovo was "proud to join the U.S. in this mission," and expressed her gratitude for the "unwavering [U.S.] support and personal commitment of President Joe Biden's administration for an independent and prosperous Kosovo."
Kosovo has agreed to host for a year 2,000 Afghans who worked with international forces in Afghanistan. In the meantime, they are expected to be provided with U.S. visas and transferred there.  About 500 of them have already arrived in Kosovo.
Harris also stressed the Biden administration's support for the strengthening of rule of law by the Kosovo government, and for progress in the Kosovo-Serbia dialogue.