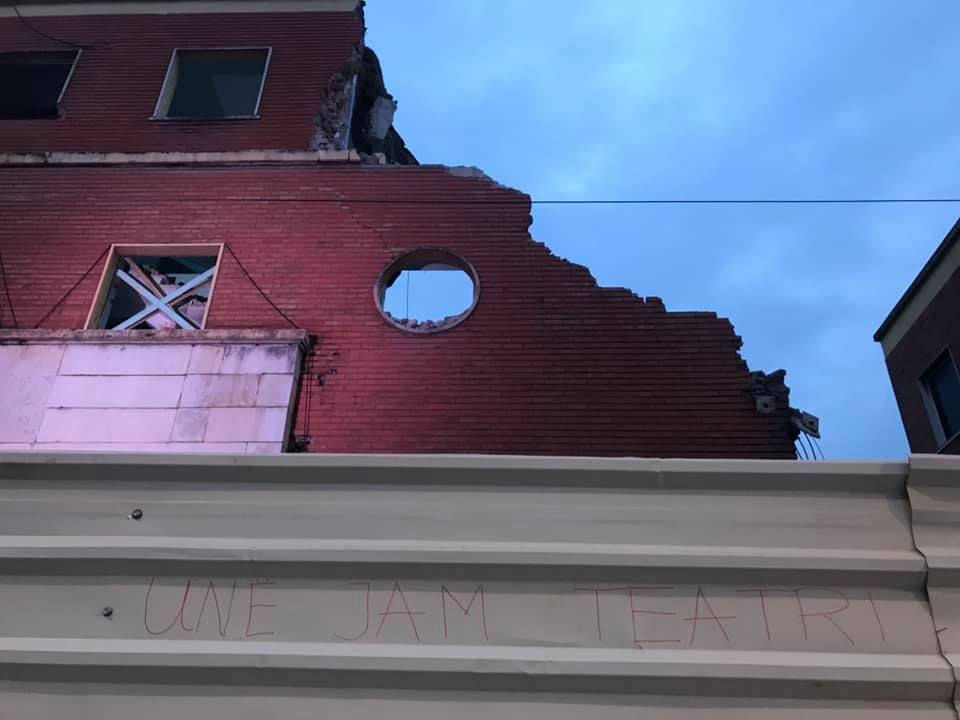 The Albanian Union of Architects has criticized government institutions for carrying out, without transparency the demolition and supposed "reconstruction"of the historic maternity hospital "Queen Geraldine" in Tirana. The site is a second category cultural monument. 
Architects and urban planning experts have expressed their great regret over the continual and unprofessional intervention in Albania's historical and culturally significant sites.
"Authorities should ensure that in the public procurement phases that the design and implementation of such works have the necessary professional expertise for such interventions of a deeply restorative character, and not become promoters of this work culture through silence and negligence", they stated, adding that "especially since everything happens at night, without transparency and in pandemic conditions."
"This historical building along with the National Theater, Qemal Stafa Stadium, and many villas of the 20s and 30s are included in the group of buildings with special status/are cultural monuments, and belong to a very interesting period of modernization of the capital," they said.
"The silence of specialized state institutions for the protection of cultural heritage remains quite critical, a silence that makes them co-responsible in this illegal act", they concluded.