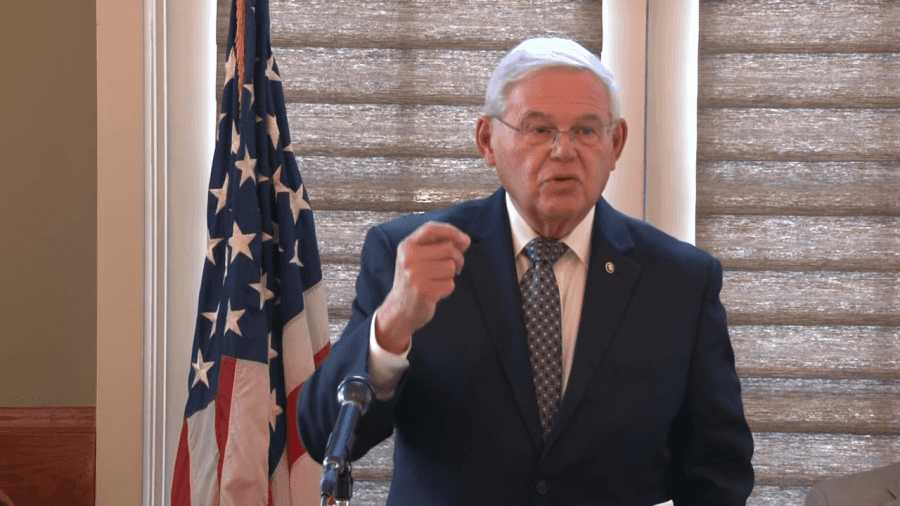 The Chair of US Senate Foreign Relations Committee, Bob Mendez has warned against the creation of an association of municipalities with a Serb majority in Kosovo. 
"That's a recipe for disaster," Senator Mendez stated on Monday, during an event with the Albanian American Civic League (AACL), an American organization lobbying for the rights of Albanians worldwide.
He criticized the Trump administration for allegedly siding with Serbia against Kosovo, and opposed proposals for land swaps between the two countries.
"The Trump administration, unfortunately, their emphasis was all on Kosovo, and their pressure on Kosovo, but nothing on Serbia, nothing on Belgrade, and that created real consequences at the end of the day.
I certainly do not believe that among the things that are being talked about there should be land swaps between Kosovo and Serbia, and the last thing I think we should be doing is establishing enclaves, as suggested by the Association of Serbian Municipalities. That is a recipe for disaster."
The association was agreed between Kosovo and Serbia in 2013, but two years later Kosovo's Constitutional Court found it unconstitutional. It stated that such an organization cannot have executive rights reserved exclusively for the central government.
Nevertheless, Belgrade demands its creation. The topic is expected to become one of the main disputes at the EU-facilitated Brussels dialogue between Kosovo and Serbia.