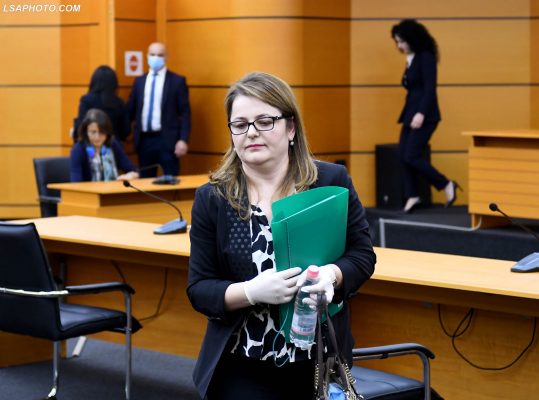 The Independent Qualification Commission (KPK) has dismissed Administrative Appeals judge Bernina Kondi.
The ruling was taken by the vetting body made up of Xhensila Pine, Brunilda Bekteshi and Olsi Komici.
The judge was dismissed due to issues with her wealth and her inability to provide legitimate sources to justify her assets.
During the administrative investigation, KPK found that the judge failed to correctly declare payments done for the 2004 purchase of a 57 square meters apartment in Tirana, worth €39,000.
Kondi declared that, to purchase this apartment, she took out two loans: a 2.5 million ALL (€20,000) loan from Alpha Bank taken out on July 7, 2005, and a 500,000 ALL (€4,000) loan from Fondi BESA.
Additionally, the judge declared that she paid the construction company €12,000 in 2004, and €23,000 in 2005. According to KPK, she did not disclose a missed house payment worth €4,000, her last house payment, in her 2005 wealth declaration, and also failed to disclose paying it in her 2006 declaration.
The commission's spokeswoman said that the income from all the sources declared by the judge does not add up to the total cost of the apartment.
KPK also found that Kondi was 1,593,639 ALL (€12,936) in the red in 2010, the same year that she paid off her loan.