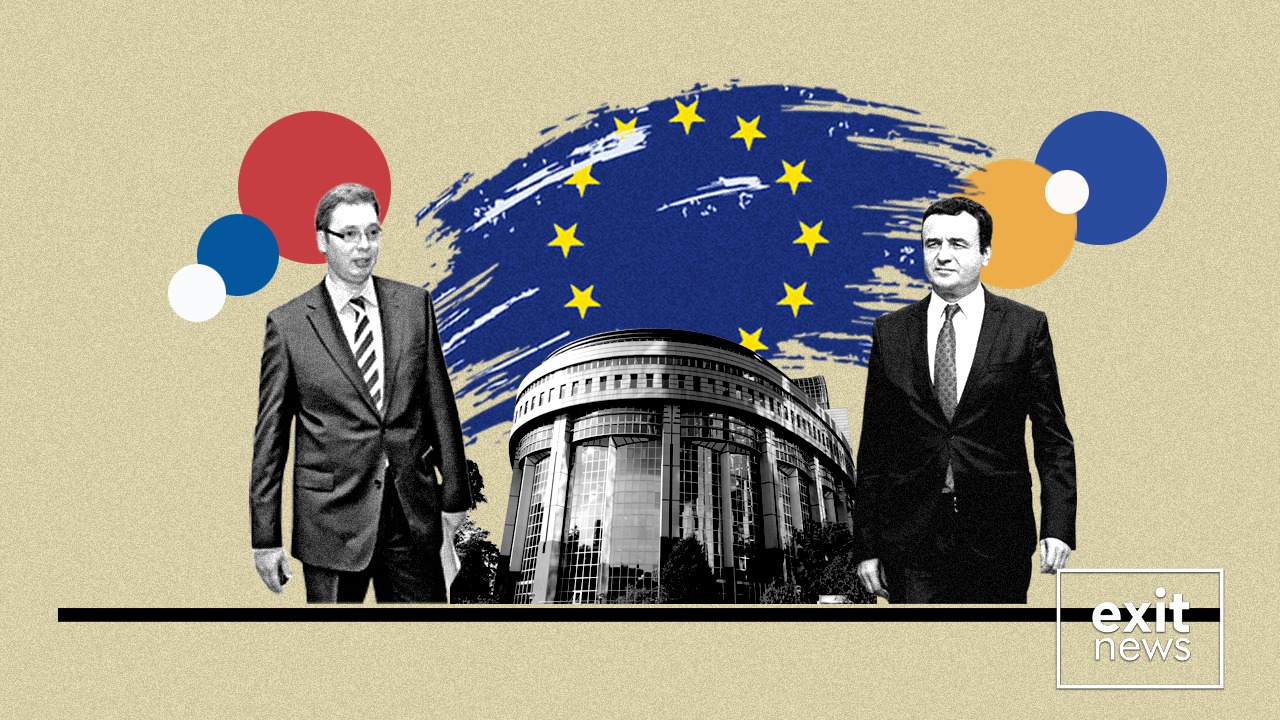 Serbian President Aleksander Vucic said that Belgrade would continue to look for a solution to the license plate and ID document issue, however, he also said Serbs working in Kosovo institutions would walk out due to their "persecution".
The tension between Kosovo and Serbia has revived in recent weeks, more than two decades after NATO airstrikes drove Serbian forces from Kosovo to stop violence against its majority Albanians. Russia, an ally of Serbia, has expressed concern.
Vucic met with Kosovo Prime Minister Albin Kurti in Brussels on Thursday (18 August) for a new round of EU-mediated dialogues, which ended without any positive outcomes. During eleven years of talks, a handful of agreements are yet to be implemented, and the main issue, that of Kosovo's sovereignty, has not once been on the table.
After a meeting with Kosovo Serb leaders in Belgrade on Sunday on the subject of the Brussels dialogue, Vučić accused Pristina of wanting to expel Serbs from the north of Kosovo.
Vučić said the Serbian leadership had received full support from the Kosovo Serb representatives to seek a compromise solution in the next ten days with, as he put it, some issues they consider red lines. He quoted them as saying they would accept any compromise that was found and only asked for guarantees that they would not suffer a 'pogrom'.
"Unless the persecution of Serbs is stopped, the politicians will leave all Kosovo institutions over the next month, and then judges and police officers will follow suit by the end of September," Vucic told a news conference called after he met with Serbs from the north of Kosovo, which borders Serbia.
"There will be a complete dismantling of the order established on the basis of the Brussels Agreement (signed 2013)," Vučić added.
Vucic also complained that Kosovo has rejected all of their proposals.
From 1 September, any Kosovo citizen with a Serbian number plate must switch it for one issued by local institutions. Many Kosovo Serbs have done so but some 50,000 in the north, which see Belgrade as their capital, have refused and created roadblocks to protest the requirement.
Pristina argues that all measures it implements, including ID and entry requirements, simply mirror those imposed on Kosovo by Serbia.