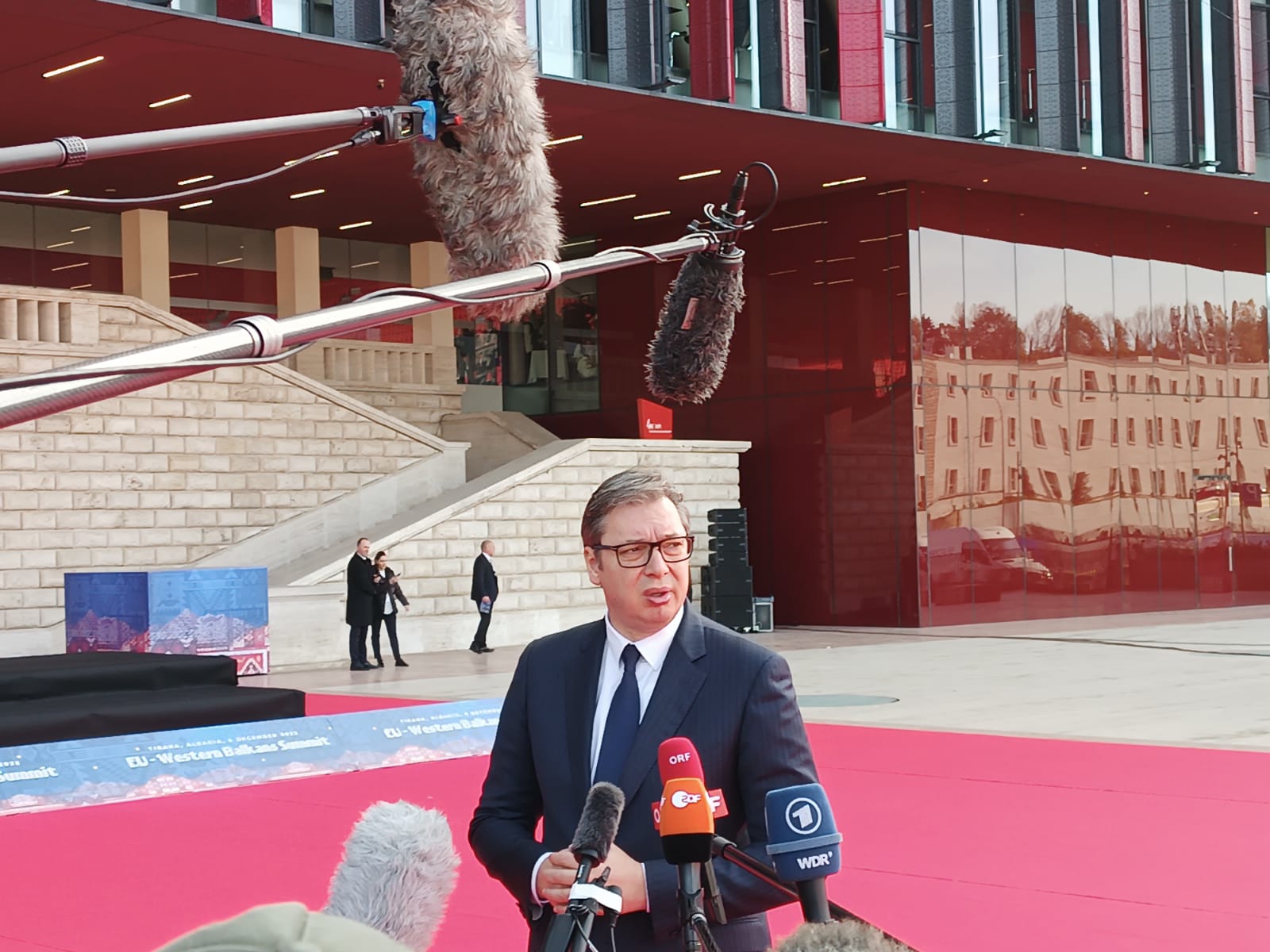 Serbian Prime Minister Aleksander Vucic has repeatedly stated that Belgrade and his government is not behind the blockades in north Kosovo, but on Wednesday, a comment to the media calls that into question.
Blockades and barricades were set up on key roads to the Serbian border 12 days ago causing significant tensions between Belgrade and Pristina.
Vucic previously claimed "No one from Belgrade ordered the barricades,"adding that "they will not undertake violent actions against the demonstrators."
But on Wednesday, he told the media following a meeting in Azerbaijan that the blocks would only be removed if certain conditions were met. Conditions that are consistent with the Serbian government's demands.
"First form the Association of Serbian Municipalities, then we will remove the barricades," he told Beta.
The controversial Association of Serb Municipalities was agreed upon in the 2013 Brussels Agreement and would see the establishment of a paralel Serb structure in Kosovo with executive powers. This was ruled unconstititional by a Kosovo court and Prime Minister Albin Kurti has stated he did not sign the agreement and will not go against the constitution.
He also said that he did not want to create a situation like in Bosnia and Herzegovina with Republika Srpska, which has essentially failed.
President Vjosa Osmani has said the Serbs are welcome to create their own association that could function like an NGO but not have executive powers.