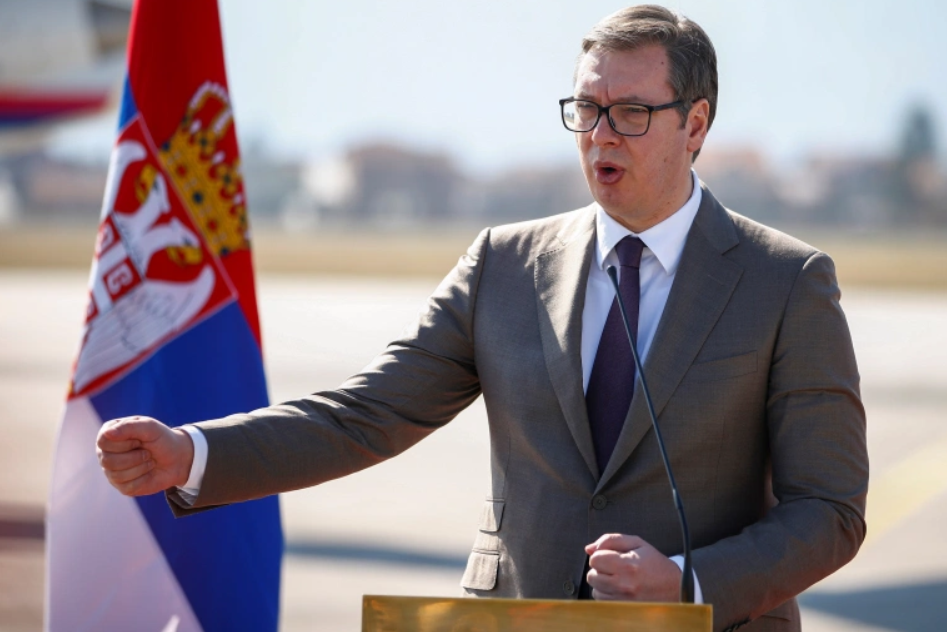 There is no desire on Serbia's part to recognize Kosovo, President Aleksandar Vucic confirmed to Serbian media on Wednesday (15 June).
Vucic's comments were in response to a report approved by the European Parliament's Committee on Foreign Affairs on Tuesday (14 June). AFET's report on Serbia concluded that a final agreement between this latter and Kosovo must end in mutual recognition.
The report also urged Serbia to align its foreign policy with the European Union and impose sanctions on Russia for its invasion of Ukraine.
"Mutual recognition is what the European Union desires, it's good that that's what they desire, but it's not what we want. And as I said – everyone has their job, they have theirs, we have ours," he told journalists.
He also added that the EU-facilitated dialogue between Kosovo and Serbia must focus on normalizing relations, but refused to budge on mutual recognition, a requirement reiterated both by the European Union and the United States.
Earlier this week, the Serbian leader expressed his surprise after German Chancellor Olaf Scholz reportedly told him that mutual recognition will be necessary for Serbia to be able to join the EU.
"We had noticed this, but in the official negotiation process at the table the topic has been 'full normalization of relations' and nowhere is there talk of mutual recognition," Vucic said to Serbian media on Monday.
Vucic was sworn in as President of Serbia on May 31st. In his speech to his supporters, he vowed to "preserve peace and stability, Kosovo and Metohija and the future of our country and our children."
Kosovo and Serbia have been engaged in a dialogue for the so-called normalization of relations since 2011, which has yielded poor results despite some 33 agreement signed but implemented partially and only selectively. The thorny issue of mutual recognition, vehemently opposed by Serbia, has never been on the dialogue table.