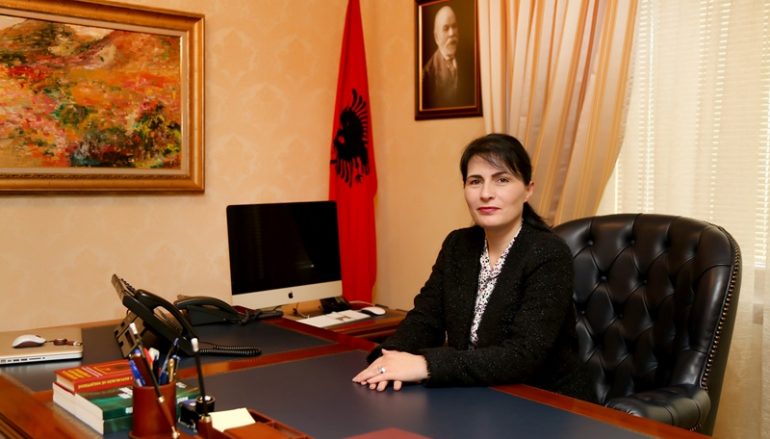 Temporary General Prosecutor Arta Marku's extra-legal decisions and the Emiljano Shullazi case have thrown the Serious Crimes Prosecution Office into a chaos.
A day ago, Marku launched a disciplinary investigation into 10 prosecutors and transferred three others to regional Prosecution Offices, whereas, today, she dismissed the head of the Prosecution Offices Inspection Directory, after he refused to investigate his colleagues.
Below, find a short explanation of the events:
Emiljano Shullazi, alongside his gang made up of Gilmando Dani, Blerim Shullazi, Endrit Qyqja and Endrit Zela, is being investigated since 2016 for "forming a structured criminal group", "destruction of property with explosives", and "extortion". Earlier, Shullazi has also been convicted of drug trafficking.
Investigations into the Shullazi gang are being conducted by the Serious Crimes Prosecution Office. The prosecutors for this case were Elisabeta Ymeraj and Ened Nakuçi.
The Court of Serious Crimes started a judicial process against Shullazi and other members of his gang at the beginning of 2017. During the hearings, that were for the most part postponed, many of the witnesses called by the Prosecution declared that they had been threatened by Shullazi and retracted their statements.
In August 2018, Elisabeta Ymeraj was appointed head of the Tirana Prosecution Office, however, based on the law, she doesn't leave her assigned cases. Prosecutor Ened Nakuçi presented the Prosecution Office with a medical note according to which he had to leave work for 6 months.
Under these conditions, Donika Prela, the newly-appointed head of the Serious Crimes Prosecution, appointed prosecutor Besim Hajdarmataj to this case. Hajdarmataj himself admitted that he accepted his assignment to this case, although the legal basis for his appointment wasn't clear from the start. When Hajdarmataj participated in his first hearing, on September 11, Shullazi's defense attorneys objected.
Thus, on September 19, Prela organized the drawing of a lot with the 17 prosecutors of the Serious Crimes Prosecution Office, in order to determine the next Shullazi case prosecutor.
The prosecutors opposed the new draw, because, according to them, it is illegal, and the prosecutors who conducted investigations for the case were still available, so there was no need for new prosecutors to be elected.
Marku responded to their objections with disciplinary measures: she decided to open disciplinary investigations into 10 prosecutors, and to transfer three prosecutors into regional Prosecution Offices, namely Besim Hajdarmataj in Pogradec, Sonila Muhametaj in Puka, and Olsian Çela in Berat.
Today, Marku also dismissed the head of the Prosecution Offices Inspection Directory, Sokol Stojani, after he refused to investigate his 10 colleagues.
Meanwhile, the prosecutors under investigation have sued Marku, claiming that her decision has no legal basis and she was acting beyond her jurisdiction.