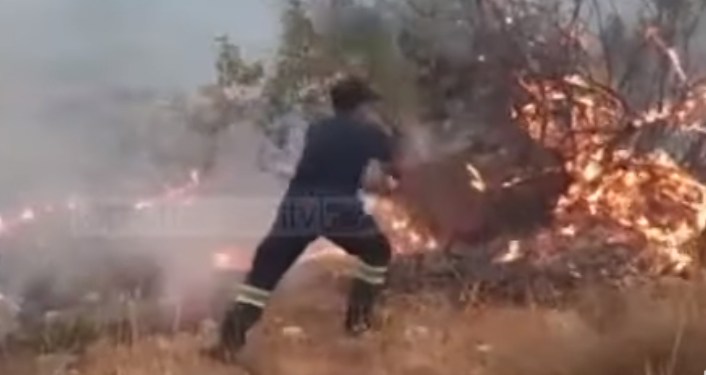 On Tuesday, Albania recorded its first victim as wildfires continue to spread in the southern part of the country. The victim was an elderly man residing in the village of Asim Zeneli, near Gjirokaster.
According to a report by BW, which cites the Ministry of Defense as a source, the fire in this village has gone out of control, causing the death of the elderly man and injuring his wife.
Residents are currently preparing for evacuation, while the Minister of Defense, Niko Peleshi, has also arrived at the scene.
So far efforts to put out the fires had been concentrated in the Karaburun area, while on Tuesday morning the smoke spreading from the advance of the flames drove holidaymakers away from Livadh beach.
The propagation of the wildfires may endanger Llogara National Park, as the steep terrain has made it harder for firefighters and the military to fight the fires. The Albanian government has sought international assistance to help it manage the situation.