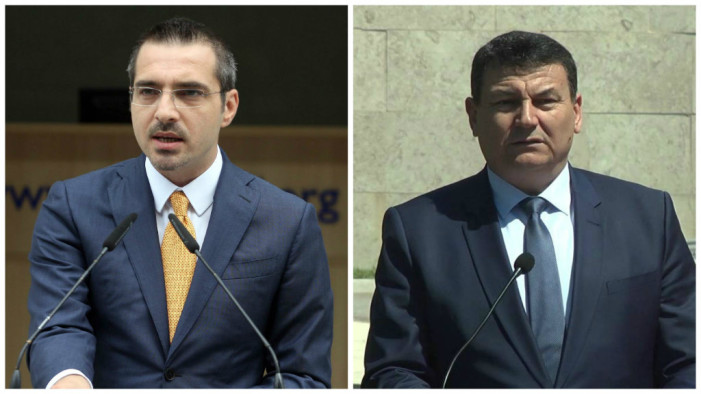 The hearing session of the parliamentary Security Commission today to investigate the wiretapping scandal has failed to elicit any information from Minister of Interior Affairs Saimir Tahiri and State Police Director Haki Çako.
The wiretapping scandal first came out in May this year, when the State Information Service (ShiSh) discovered that the State Police had been using unregistered wiretapping equipment, an IMCI Catcher. Minister Tahiri has always denied the equipment had actually been used, stating it had only been on Albanian territory "for training purposes."
In response to questions from the parliamentary commission, Minister Tahiri stated:
With all due respect, ask the Prosecution. That is my answer to this question and for all the questions that come after this one. I don't have a lot of time to waste with the comments that have to do with your daily politics. I have a lot of work.
While Police Director Haki Çako said:
All questions and clarifications for this issue are at the Prosecution.
Questioned in May 2016 by the same commission about the wiretapping device, both Minister and Tahiri and Director Çako denied that such a device had been used in practice.