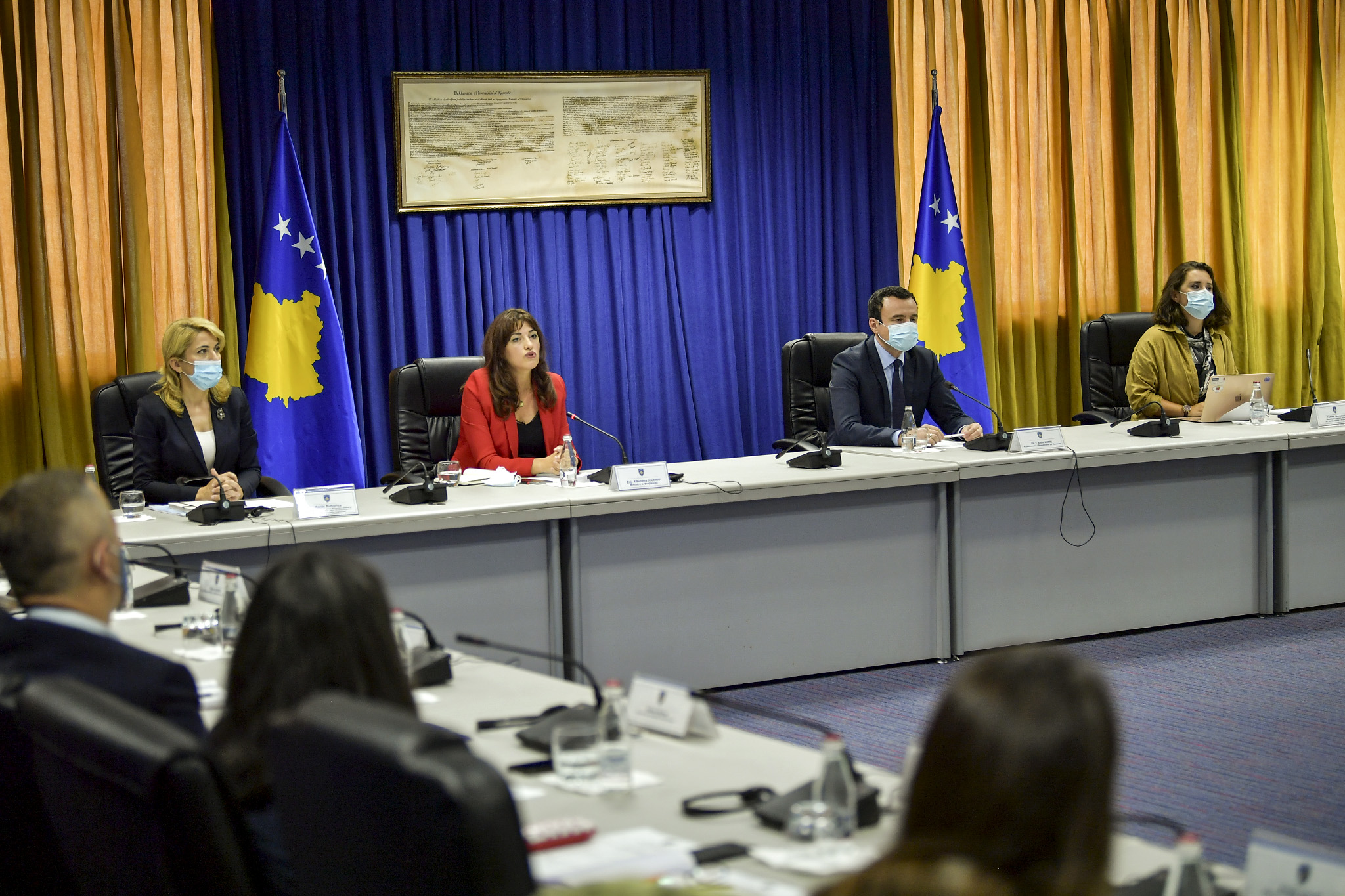 The working group for the Kosovo Institute for Crimes Committed during the War held its first meeting on Monday, and Prime Minister Albin Kurti said that the group's first task will be to prepare a concept paper for crimes committed during the war.
"It will be difficult to address all the crimes committed, the families of the victims have lost faith and this is a danger that is threatening us, therefore we need a greater commitment in this regard," Kurti said during the meeting.
"More than 13,000 people were killed during the war, and the damage is even greater, both economically and in other aspects," he added.
He emphasized that it was necessary for the Institute to have its own line of budget.
"We do not have the luxury to make mistakes this time, so it is essential to support each other," he noted.
The Minister of Justice Albulena Haxhiu argued that there was a lack of political will to address the issue.
"Citizens and organizations have consistently worked to ensure that victims' rights are upheld as political will has been lacking […] Budgets will also be allocated for the Special Prosecution to increase the number to four more prosecutors [on war crimes cases]," she said.
During Monday's meeting, Kurti specified that the institute will not be called the Institute on War Crimes, but the Institute for Crimes Committed during the War.
"This is because we consider it important to address the other crimes that occurred in Kosovo during the last war, which are crimes against humanity and genocide in addition to war crimes," he said.
Kurti confirmed in May that he will be filing a lawsuit against Serbia on grounds of genocide before the International Court of Justice.
Serbia's President Aleksandar Vucic warned Kosovo against using Albania for filing a lawsuit against his country for genocide.
Vucic's statement implied that Kosovo cannot file the lawsuit with the ICJ on its own as it is not a member of the United Nations.
"You are threatening us with a lawsuit for genocide? In order for this to happen, you can only do it through Albania, and this means unification with Albania. I ask Albanians from Kosovo to not do that," Vucic retorted to Kurti's plan.
Kosovo declared its independence from Serbia in 2008, after ending a brutal war in 1999 that left thousands of Albanian civilians killed, about 20,000 were raped, thousands missing and more than half of the population displaced by Serbian troops.