After the IMF lowered its predictions for economic growth from 4.1% to 3.7% over 2018, also the World Bank has adjusted its numbers. The World Bank's Western Balkans Regular Economic Report has now set the expected economic growth in Albania to 3.6% in 2018. GDP growth is expected to fall further in 2019 to 3.5%. Meanwhile, the economy is expected to grow in most other Western Balkans countries.
The predictions of the World Bank and the IMF appear to be at odds with the Rama government's view of things. Recently, Minister of Finance and Economy Arben Ahmetaj declared that the economic growth at the end of the government's second mandate will be between 5.5% and 6%, numbers that currently appear far out of reach.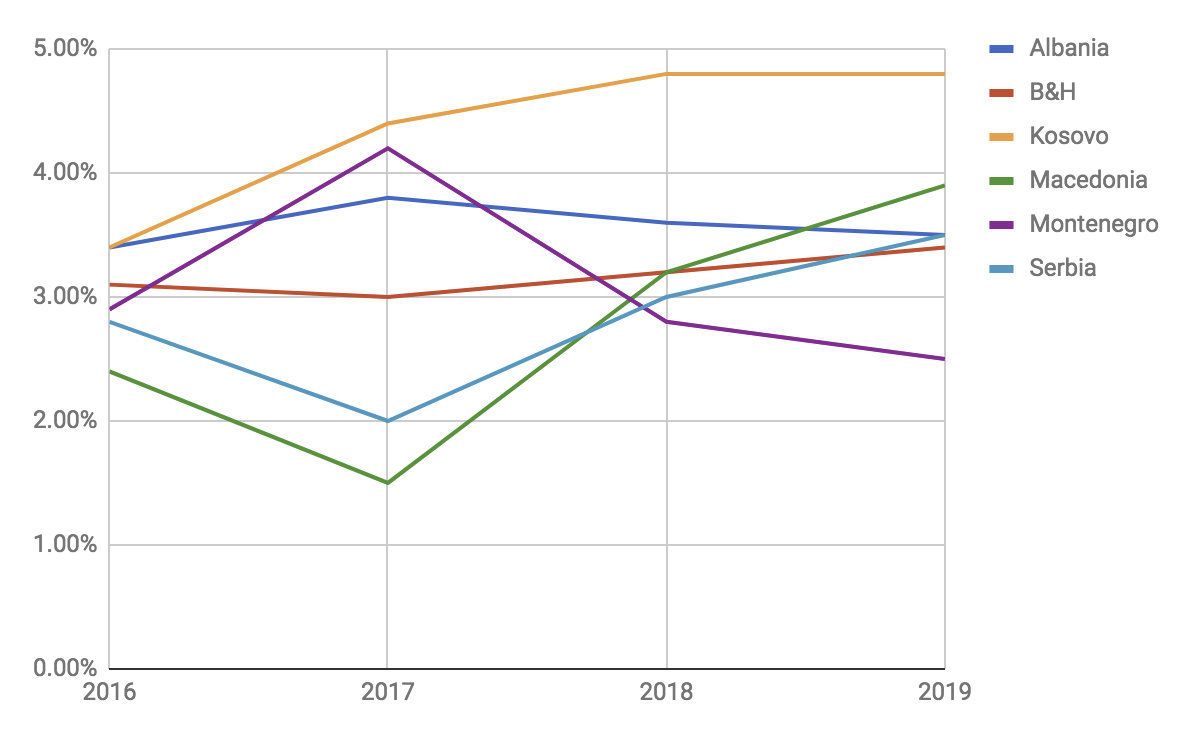 One of the reasons Albania is lagging behind, the World Bank states, is "completion of two large [Foreign Direct Investment] projects," the Trans-Adriatic Pipeline and the Devoll Cascade, and no new foreign investments are coming. As World Bank numbers show, foreign investments were a crucial part of Albania's recent economic growth:
Albania needs to diversify its sources of growth beyond the two large FDI projects that have supported growth in recent years; it can do so by ensuring macroeconomic sustainability, improving the investment climate (e.g., with more e ective courts and public investment programs), and reforming the energy and education sectors.
Whereas the IMF expressed its worries about the 2018 fiscal package, which Parliament is expected to approve today despite unified resistance of the opposition, the World Bank is taking into account the regional and EU context:
Externally, stronger growth in the EU and still-favorable global liquidity conditions provide a tail wind for the Western Balkans. However, stronger EU growth is likely to be accompanied by an unwinding of the European Central Bank's quantitative easing program, which will push up global interest rates and thus Western Balkan borrowing costs.
Furthermore, the current economic growth in Albania and the Western Balkans will not anytime soon bring the region on the level of the EU, a prerequisite for a harmonious accession:
It is important to note that at current growth rates, it would take about six decades for average per capita Western Balkan income to converge to the average for EU residents. With faster growth of 5 to 6 percent, convergence could be achieved in just two decades. at will require a bold and sustained implementation of structural reforms and steady progress in EU accession processes.