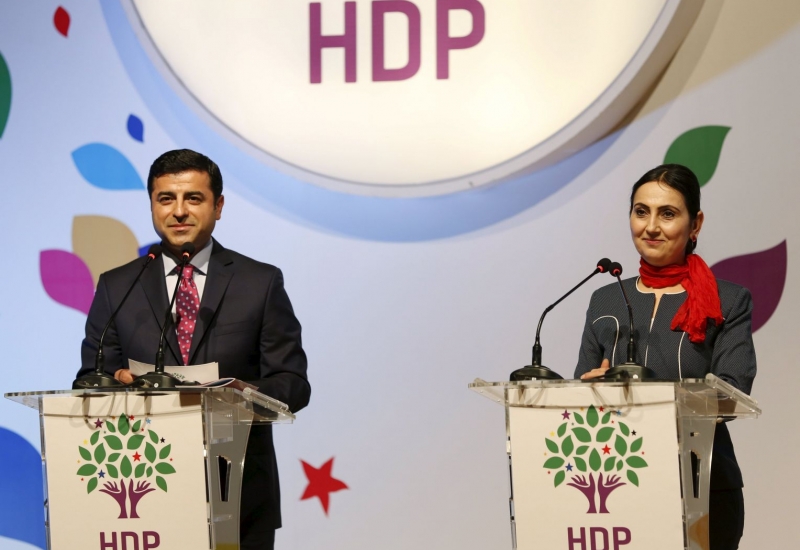 The BBC reports that in a series of raids on houses of MPs of the Peoples' Democratic Party (HDP), a pro-Kurdish Turkish opposition party, the Turkish police has detained 11 deputies yesterday night, including co-chairs of the HDP, Selahattin Demirtaş and Figen Yüksekdağ. The HDP is the third largest party in the country.
The raid was conducted as part of an counter-terrorism inquiry, and followed yesterday's verdict of the Supreme Court to sentence Yüksekdağ to a ten-month prison term for his participation in the funeral of Yasemin Çiftçi, a militant of the outlawed Marxist Leninist Communist Party (MLKP) in 2012, according to the Kurdish Question.
After the failed coup of July, Turkish President Recep Tayyip Erdoğan has cracked down heavily on all opposition forces. Parliamentary immunity was lifted, and many opposition politicians were arrested on charges of terrorism.