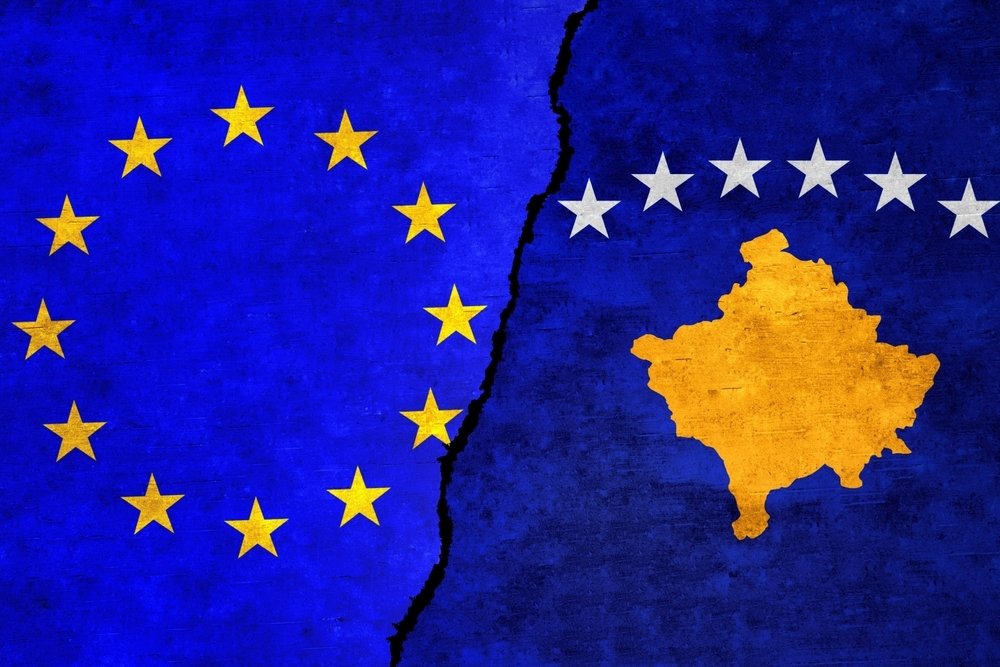 Kosovo's Foreign Minister Donika Gervalla has reiterated that the country will never accept an Association of Serb Municipalities with executive powers, violating the Constitution.
The previous administration signed an agreement to form the association, which would function in Kosovo independently of state institutions. The Constitutional Court ruled against it, and President Vjosa Osmani said ethnic Serbs are welcome to establish an association, but it would function as an NGO.
Kosovo's president supports Serb association with no executive powers
Prime Minister Albin Kurti has repeatedly said that a parallel structure cannot coexist with the government and would be doomed to failure, like in Bosnia and Herzegovina.
Gervalla said on Monday that the association as Serbia and ethnic Serbs want is not possible.
"The Association for which the parties have agreed in Brussels, but for which the parties have agreed to be implemented only after it has passed the Constitutional Court of Kosovo, cannot be implemented because it violates the constitution," she said, adding that a decision to implement something that violates the constitution, should never have been taken.
Regarding the ongoing dialogue, Gervalla said Serbia must make concessions relating to the rights of Albanians in Serbia and "many other topics". Ethnic Albanians living in the Presevo Valley have been removed from the civil registry in what has been described as "administrative ethnic cleansing", preventing them from voting, accessing healthcare, and conducting other basic tasks.
Research finds 6,000 ethnic Albanians wiped from voting lists in Serbia
Also, on Monday, Tanja Fajon, the deputy prime minister and head of Slovenian diplomacy, visited Pristina and met with Gervalla. Following the meeting, Fajon expressed concern about security risks in the region and called for the normalisation of relations.
"We are all concerned about security risks in the Balkans; we want a strong Balkans and a strong Kosovo. Tensions in the north, I said that Kosovo should try to normalise relations. Let the negotiations begin to talk about the EU-sponsored proposal regarding the complete normalisation of relations between Kosovo and Serbia," Fajon said.
Fajon also confirmed strong ties between the two countries and said Slovenia would support Kosovo's membership in the Council of Europe, although its recent EU membership application was not mentioned.
Later this week, the EU's special envoy for the Balkans, Miroslav Lajcak and his US counterpart Gabriel Escobar will visit Kosovo and Serbia to prepare the ground for the continuation of high-level dialogue in Brussels.