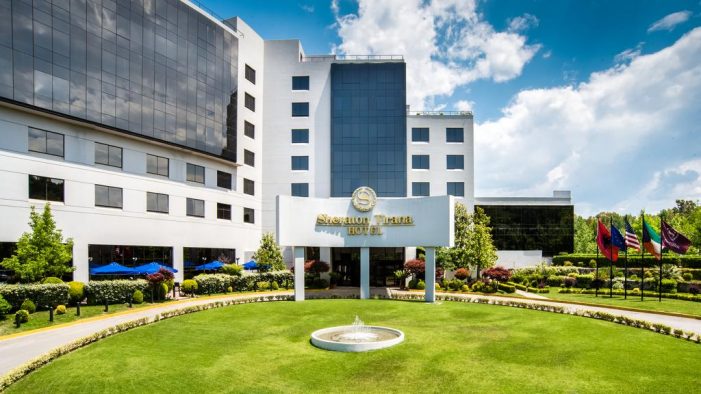 The international hotel chain Sheraton will leave Albania in January. The prestigious company, which has owned an iconic hotel in Tirana for the last 14 years, has sold to building the a third party earlier this year.
In a press release, the Albanian Society of Tour Operator and Tourist Agencies (ATOA) blames the government for its indifference toward the departure of one most well-known brands from Albania:
Sheraton (which was one year ago acquired by the largest hotel group in the world, Marriott) is a very serious and important name among hotel chain groups. For 14 years Sheraton Tirana entrusted its name to a problematic destination with an very threatened image, such as Albania, risking it image and business for the image of a country where no other hotel chain had treated before. Moreover, when Sheraton decided in 2003 to come to Tirana, very few capitals in the region had brands of this level.

We are not sure how much of a role the government could have played to stop the departure of the only brand hotel in the country, but we are certain that it couldn't remain indifferent but should have been one of the main actors at the negotiation table. Because before new brand hotels are sought out, we need to keep the ones that are currently here.
As part of the 2018 fiscal package, Prime Minister Edi Rama had proposed to exempt 4- and 5-star hotels from VAT, a tax deduction which would favor the Sheraton. The Prime Minister's proposal was meant to give an impulse to luxury tourism in Albania, in spite of the doubts expressed by the IMF about this "arbitrary" measure.
It now seems that this fiscal measure was not enough to keep Sheraton in Albania, thus exacerbating the trend of falling foreign direct investments in the country.