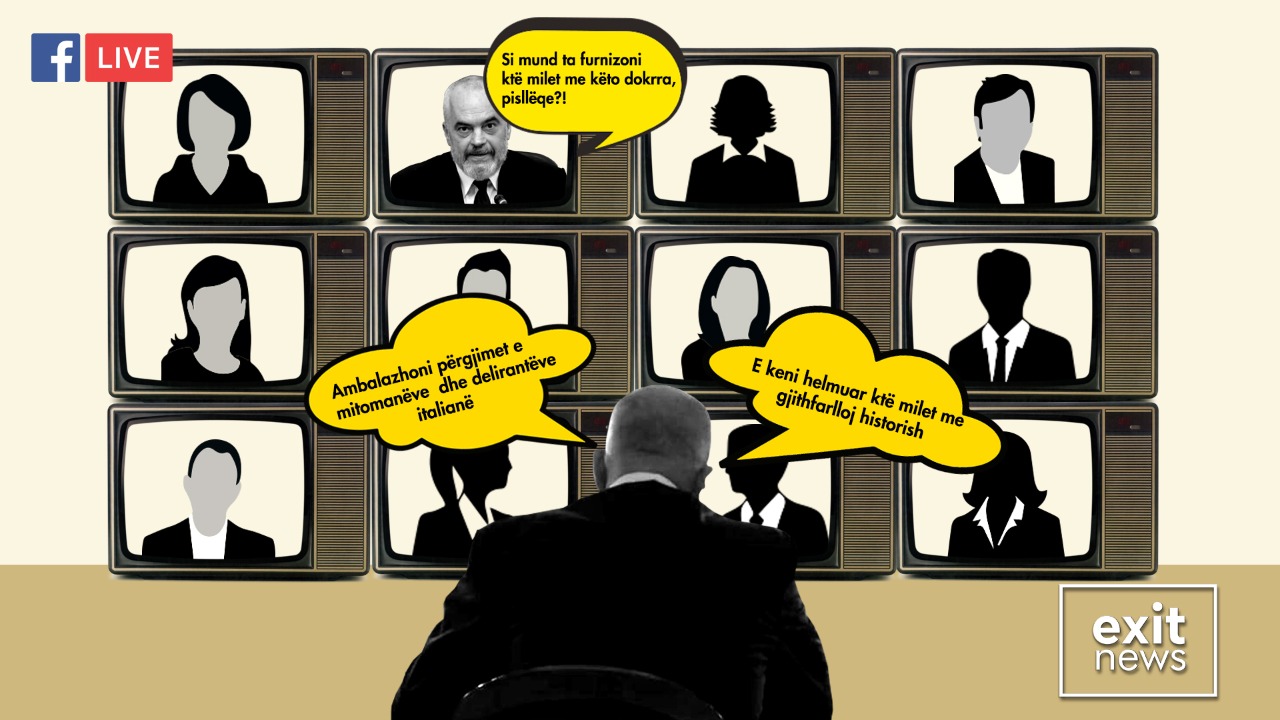 The head of Albania's Media Commission, Agron Gjekmarkaj, has sent a letter to 22 Tirana-based embassies asking for intervention in the country's deteriorating media freedom climate.
Gjerkmarkaj, who also held a position on the Audiovisual Media Authority, gave an overview of the situation regarding the controversial Media and Information Agency and the "anti-defamation package" that has been pending for almost three years.
He claims that despite repeated calls from the European Commission that the "anti-defamation package" must meet Venice Commission recommendations if adopted, it still does not. He claimed these recommendations had been ignored, and the government has taken additional steps that further deteriorate the situation in Albania.
The head of the commission continued that journalists in teh country have repeatedly raised their concerns both locally and internationally, as they fear the establishment of the agency will block transparency and prevent journalists from obtaining information.
The government has denied this, accusing the journalists of misinterpreting and misleading international organisations. They claim it will increase transparency and access to information.
His letter also criticised the appointment of Prime Minister Edi Rama's former communications aid into the role as head of AMA, who would oversee the implementation of the "anti-defamation package".
European Commission Won't Condition Albanian Accession on Withdrawing "Draconian" Media Law
"The state of media freedom has not only deteriorated in public entities. The atmosphere of verbal attacks, smear campaigns and intimidation of journalists has increased alarmingly. Today journalists face in court a large number of defamation cases. Journalists are obstructed and even abused in the exercise of their duties, as was the case of two journalists detained by the police while reporting on the protest of the 25-year-old killed by the police in Tirana," he wrote.
During October, multiple calls were made on the Albanian government to withdraw the anti-defamation package, cancel plans for the agency, and immediately step up ways to protect and facilitate the work of journalists in the country. They also called for the EU to intervene and apply pressure by linking the furthering of accession talks to boosting media freedom.
Albanian Prime Minister Edi Rama Swipes at Media During OSCE Conference
The EC said they would not do that, and Rama responded by saying regulation of the media was necessary and comparing them to paedophiles and Nazi's.