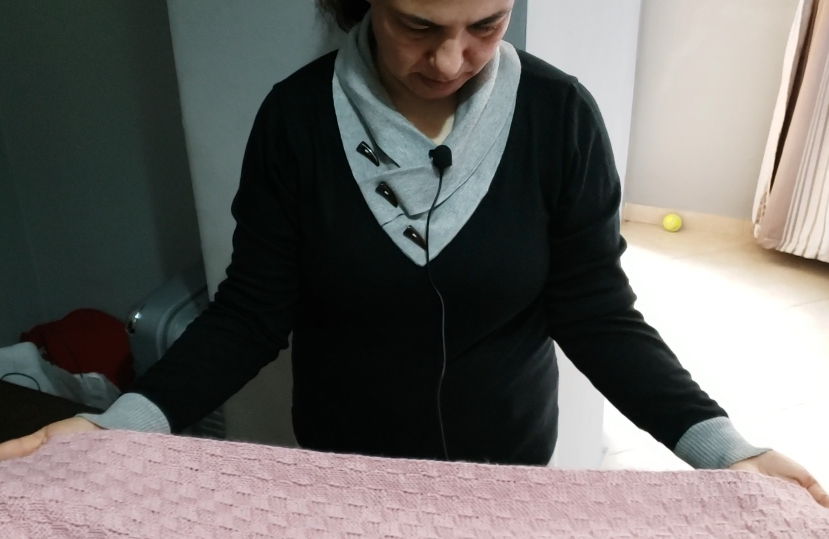 Four months after Albania stepped up to accept thousands of Afghan refugees fleeing the Taliban, some 2,000 live in hotels on the country's Adriatic coast. While they are ever-thankful for their hosts' kindness, the uncertainty of knowing their future is causing problems.
Airlifted out of Kabul as suicide bombs detonated around them, many of the refugees, including activists, scholars, NGO workers, and journalists, were told they would stay in Albania for "a few days" before moving on to the US. But delays from the US authorities and a reported lack of communication have meant many are now living in limbo.
"I was told we would be staying in Albania for a few days and then would go to Germany and then the United States. It has now been four months. We do not know how long it will take to get our visa's. We haven't even been given a case number," said Abdul, a young scholar who spoke to Exit in the northern Albanian city of Shengjin.
"Albanians have been so kind. If we have to stay here for two more months or two more years, I don't mind, but the not knowing is so difficult," he added.
Abdul said that he and his wife, who sits next to him wiping tears from her eyes, have not been given any idea of how long they will have to stay. The US State Department has not issued them a case number or given any timeline. He explains that this is causing them both to suffer from depression as they have no idea when their lives can "start again".
"The other day, I got so depressed I looked up flights to go back to Kabul. That is how desperate I was," he said. Abdul is careful to explain that he is very grateful for the chance given to him, but maintains it is not fair to keep people in uncertainty, with no idea when they can restart studies, working, and their lives.
"Just a date, no matter how far away it is, would help us continue."
Twenty-four-year old Lina feels the same. She was evacuated from Kabul and forced to leave her parents and other family members behind. An agriculture scholar with dreams of pursuing a PhD, she is worried about not being able to provide for those still in Kabul.
"I need to find a job so I can send money home to them. I have been looking online for customer service, things like this. They have nearly run out of money, and the cost of living is increasing. My father goes looking for work each day, but the women, they cannot work or study," she explains.
As for her visa, Lina was told she would spend two to three days in Albania before going on to the US. Four months later, she has not received a case number and has no idea when she will leave.
"I was told I need to do biometrics, but they said that the US embassy doesn't have the correct equipment here. I have been told I just have to wait. I don't know what to think. There is no communication," she says with frustration.
Like Abdul, she likes Albania and is appreciative of the hospitality. Besides studying and applying for jobs, Lina also has started volunteering as an assistant to an English teacher. She helps out in classes several times a week.
"It gives me a sense of purpose amongst all this uncertainty, it keeps me busy and my mind off what has happened and the waiting," she said.
Other women in the Shengjin community have taken similar steps to keep themselves busy and positive.
Najiba, a former UN worker with five children, runs a sewing group with 26 other women. They rely on donated fabric and materials and spend time together talking through their problems, being creative, and also sewing necessities for the families around them.
"It is like a community. We come together to share our problems, our trauma, and to make these things," she said, showing me artfully knitted shawls, hats, and jumpers with pride.
"We lost everything. Our house, jobs, savings, possessions, car, our lives…my daughter had to stop her degree; she was studying to be an engineer, our lives, we have lost everything. You cannot imagine the trauma," she said, the emotion evident in her voice.
"So when my mind becomes occupied with what happened to us, with this trauma, I knit…I knit, and it takes my mind away from these things," she said.
Unlike Abdul and Lina, Najiba and her family have been told they will go to Canada by mid-January, although they caution that even this is not certain.
"Right now, our lives are on pause, it takes time to start again, and I just want to be able to send my children to school and to start building our lives again," she said.
Khadija runs the sewing group with Najiba and greets me with a big smile and a hug.
"I love Albania; I love living here, I would like to live here forever if there was the opportunity of a good job," she explains. As many of the other refugees have said, Albania is not possible due to low salaries, which would not enable them to support family members still in Afghanistan.
She beams and speaks fast and with enthusiasm about her participation with the sewing group.
"It makes me happy to come together to talk about our problems and hopes and futures. It makes me forget all the horrible things that have happened and what we have left behind," she explains, adding that one day she hopes to organise an exhibition of all the crafts they have made.
"But one day, I hope, I hope that I can go back to my country," she said, "but I do not know if this will ever happen."