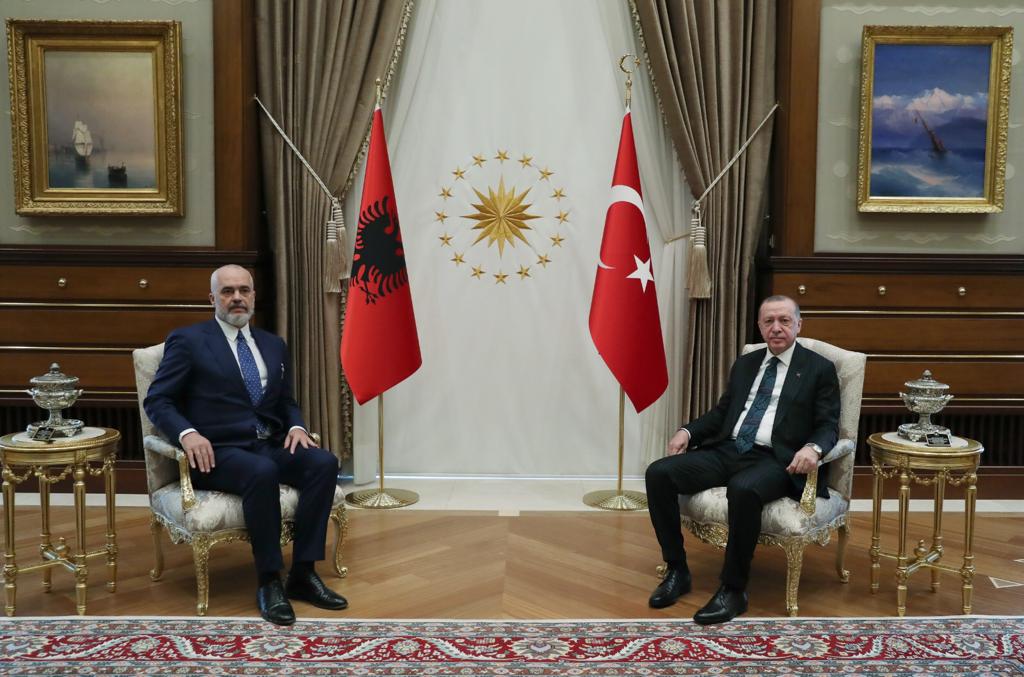 Albanian Prime Minister Edi Rama's visit to Ankara at the invitation of Turkish President Recep Tayyip Erdogan has resulted in five agreements signed between the two governments.
The two leaders signed an agreement to establish a High Level Strategic Cooperation Council between the two countries.
It was followed by another agreement on cooperation in the field of health, signed by ministers of health.
Ministers of education also signed a cooperation agreement in the field of education.
The restoration of the Shkoder Lead Mosque was agreed in a deal signed by ministers of culture.
A MoU was agreed between the ministers of Infrastructure.
On the second day of visit, Rama's delegation paid homage to Ataturk, the founder of the modern Turkish republic, at the mausoleum dedicated to him in Ankara.
The Albanian delegation proceeded with other meetings on their second day of visit in Turkey, while no information has been made public so far on Rama and Erdogan's discussions regarding Greece's extension of territorial waters in the Ionian Sea.