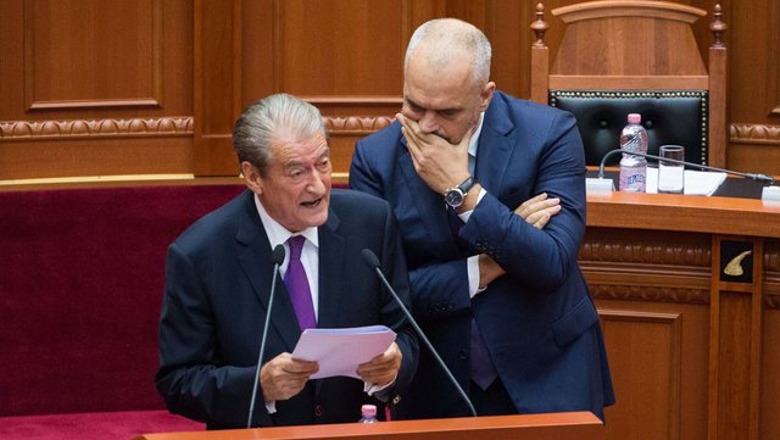 As Tirana prepares to hold a historic EU-Western Balkan summit, the opposition party led by the former prime minister and president Sali Berisha is getting ready to stage a protest, despite police warnings.
On 6 December, the centre of the Albanian capital will come to a standstill as European leaders, and those from the six Western Balkan nations will meet for a one-day summit to discuss enlargement, energy, and the war at the borders of the EU.
Prime Minister Edi Rama said that security for the event would be tight both from Albanian and European organisers, and the protest can take place outside the security perimeter but not within.
"The security perimeter of the summits is not negotiated…They [protests] take place outside security perimeters in all cases and countries…Staining the security of the Summit is not negotiated with anyone", said Rama.
He added that the summit will evidence Albania and the regions readiness to be "considered differently."
"The European Union is not a structure; it is not an institution, it is not a force that reacts like the strongman in the neighbourhood; on the contrary, it is essential to be right and know how to convey the message about what belongs to you in an understandable way, " he added.
Berisha also spoke to the media, stating that the premise of the protest was to show the world and all foreign journalists their issues with the government.
"It makes it clear to Edi Rama that his fluctuations between Serbian-Russian hegemony with the Open Balkans and the new neo-Ottomanism come to an end. This is a European land destined for membership in the European Union, so it cannot be denied that the message of this summit is extraordinary, so we welcome it," Berisha said, noting that it would make it clear to Russia that the region belongs to Europe.
"This summit is blessed because it allows foreigners to witness what a disaster the host of European leaders represents, who sits on a throne over stolen votes and crime."
The opposition said they will protest outside the perimeter and not interfere with the security of the conference.
Meanwhile, Serbian President Aleksander Vucic will attend the summit after saying he would not last week while calling Kosovo Prime Minister Albin Kurti "terrorist scum" and condemning the EU for supporting the appointment of ethnic Serb Nenad Rasic in the Pristina government.
Rama confirmed Vucic's attendance, "Serbia will be at the summit, and the president of Serbia has no other way but to come to the summit, I tell you this with conviction. The opposite would be a disaster for Serbia and itself," said Rama.