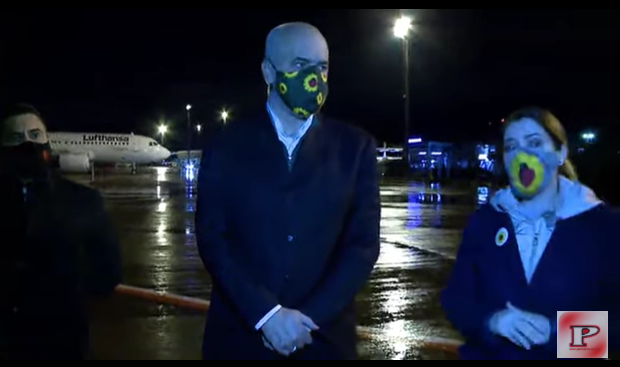 Albania received more than 300,000 vaccine doses produced by Sinovac, AstraZeneca and Pfizer over the weekend and on Monday.
Today, a batch of 208,000 CoronaVac doses produced by Sinovac arrived from Turkey.
Later in the day, a smaller batch of 8,190 arrived from Pfizer/BioNTech.
During the weekend, a total of 90,000 AstraZeneca vaccine doses were delivered from COVAX, paid for by the European Union.
Minister of Health Ogerta Manastirliu informed that 703,550 doses have arrived in the country in total, of which 345,934 doses have been administered.