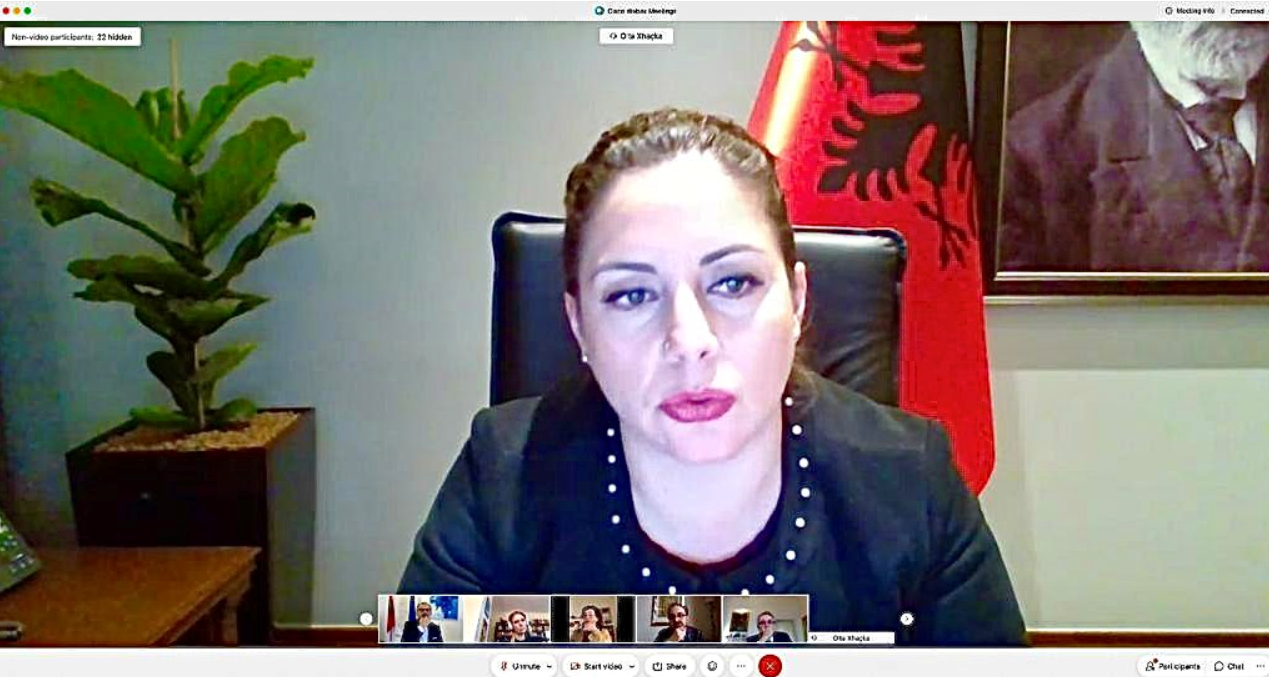 Thirty years after establishing diplomatic relations between Albania and Ukraine, the former announced it would open an embassy in Kyiv.
The announcement was made on Thursday, on the same date, 12 January, that relations were established three decades before.
"On the occasion of this 30th anniversary, I am happy to announce that Albania will increase its level of representation in Kyiv by opening its embassy in Ukraine," Foreign Minister Olta Xhaçka wrote on Twitter.
She added, "I look forward with pleasure to the continuation of the cooperation with my friend and colleague Dmytro Kuleba to advance and strengthen our cooperation even further in the future."
The minister continued that Albania will support Ukraine in its fight against Russia's "illegal war of aggression."
"Today we are proud to stand by Ukraine as true friends on the right side of history. Ukraine's heroic resistance is a fight for freedom and a refusal to return to the tyranny from which we both emerged long ago," she wrote, referencing Albania's exit from a brutal communist regime in 1991.
Following the Russian invasion of Ukraine in 2022, the Tirana Municipality renamed the street on which the Russian Embassy sits on, "Free Ukraine Street", prompting the embassy to relocate.