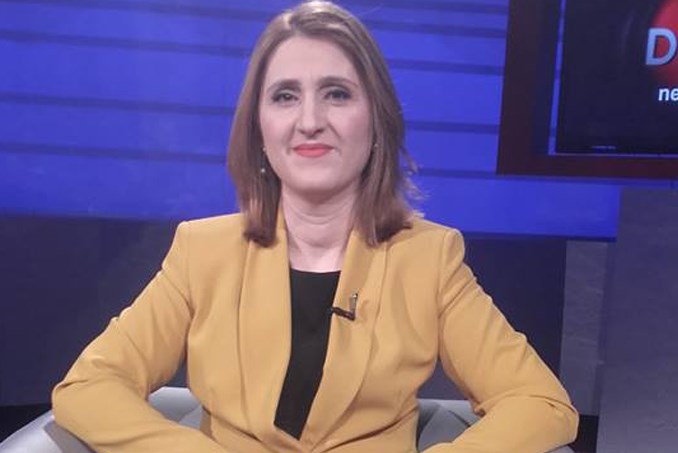 Albanian Ambassador to the EU Suela Janina stated yesterday that there is a big chance of the EU opening accession negotiations with Albania next year, in 2018.
Invited by journalist Roland Qafoku, Janina declared her high level of confidence that the EU country will support the start of the negotiations:
The data I have don't show that there is any of the 28 countries that may impose its veto.
Janina further declared that Albania has fulfilled all the obligations that were imposed on it, and that opening the negotiations would be nothing more than "a deserved decision."
From her pronouncements it appears that the ambassador has information that no one else, including the EU institutions, seems to possess. Because all high-level EU officials have recently tried to make their declarations about the possible opening date of negotiations as general as possible, and that the decision was not in their hands.
EU commissioner for enlargement, Johannes Hahn, stated in a recent press conference that the European Commission is still waiting on concrete results from the Albanian government:
When you are talking about the whole process of negotiations and everything that's based on it is merit-based. Then this merit-based is based on facts, and we only rely on facts, not on rumors, not on allegations. Our assessment is based on proofs, on facts, on realities, and this is what counts. […]

One of the main deliverables for getting this positive recommendation is the famous vetting process, and this is something which has just started and I expect first results already by the end of the year. The International Monitoring Operation is already operating, consisting of experts from all around the world […]. It will be very soon that we can see positive results.

It is also about progress in the famous five key priorities, because this remains crucial, to consolidate the achievements obtained so far and also here to move forward.
Commissioner Hahn also declared several times in public that the EU is currently only negotiating with Serbia and Montenegro, whereas the other Western Balkans countries are still far removed from the opening of negotiations.
Also European Council President Jean-Claude Juncker also publicly confirmed that none of the remaining Western Balkans countries is expected to fulfill the conditions for opening of negotiations before 2019.
In spite of these clear signs, Ambassador Janina believes Albania "deserves" the opening of negotiations in 2018. In fact, Janina has held "different" views of the accession process for quite a while, as she already claimed in 2016 in an interview with journalist Ilva Tare – erroneously – that the only condition was the implementation of the vetting.
Now that even EU Ambassador Romana Vlahutin is speaking publicly about the "5 key priorities," it is difficult to see how Janina can maintain her confidence. Her reality check will be in spring next year, when the European Parliament and European Council will discuss the next progress report, which is expected in April 2018.