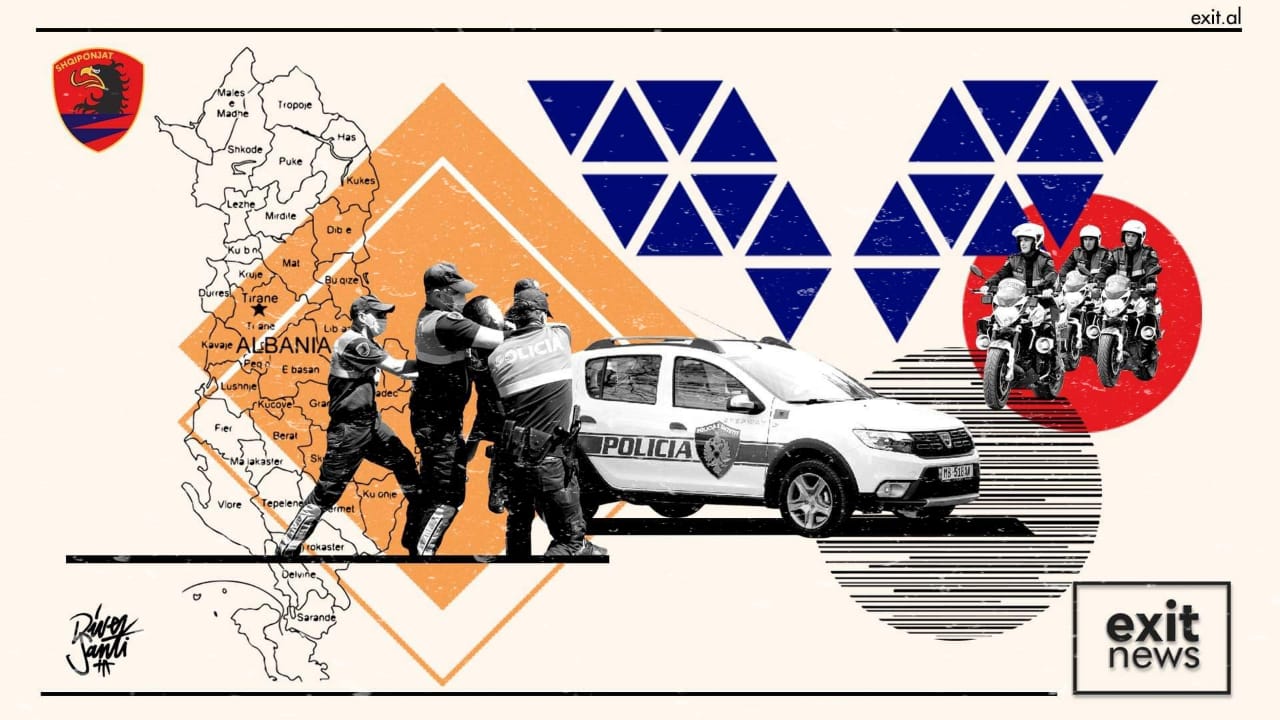 According to a court document published by the TV show Opinion, the man believed to have shot and murdered a police officer in Lezhe on Monday, had been sentenced for theft and possession in 2018. The court documents also revealed that he had been violent towards his then-girlfriend, although he was never charged for the latter. 
Aldi Rama, a 21-year-old, shot police officer Saimir Hoxha after stopping his car as a part of an anti-drugs bust. After Hoxha found a parcel of cannabis nearby, he intended to prevent the vehicle and search it. Rama responded by shooting the officer, abandoning the car, and running away.
He was found five hours later after a widespread manhunt. It's reported he suffered a "self-inflicted wound" and was taken to hospital in a serious condition. He succumbed to his injuries on Monday night.
Rama had already been sentenced to three years and four months in prison for theft and drug possession in 2018. The court reduced his sentence to community service because his parents were divorced, and his grandfather raised him.
The document published by Opinion provides more information on the case.
It states that he stole his girlfriend's phone and demanded EUR 50 for it to be returned. She agreed to meet him in a parking lot to make the exchange, but instead of keeping his side of the deal, Rama and two friends grabbed her and bundled her into a car.
They took her to an apartment, where Rama raped her. Rama also threatened to publish photos of her on social media and forced her to take cannabis throughout the ordeal.
The court document describes the incident as:
"Rama slapped her, took a taxi and the taxi driver and his two friends took her to an apartment in Lezhe where they had sexual intercourse. They took cannabis, and the defendant hit her with slaps and punches until his friends stopped him. The injured party stated that the defendant incited and forced her to consume hashish and threatened to publish her photos."
The court documents refer to the act as "consensual sex," although under Albanian criminal law, forcing someone to have sex in an environment that is "threatening, hostile, [and] degrading," constitutes a criminal offence and is punishable with five years in prison.
Yet, Rama was only charged with possession of drugs and theft, despite the court documents listing also acts that legally amount to kidnapping, blackmail, and rape.  
This demonstrates yet another potential failure of the Albanian police and justice system. A wide range of crimes, including those that carry significant prison sentences, were not charged despite being included in official versions of events. As a result, Rama remained free and continued to add to his rap sheet, including the murder of a police officer.
Other media portals and even Opinion have also failed to call the crimes by their proper names, instead referring to the kidnap and rape as "he grabbed her with two friends and went to an apartment to have sex. They consumed cannabis and [Rama] slapped and punched her."
Opinion presented by Blendi Fevziu referred to rape as Rama "forcing his girlfriend to have sex."