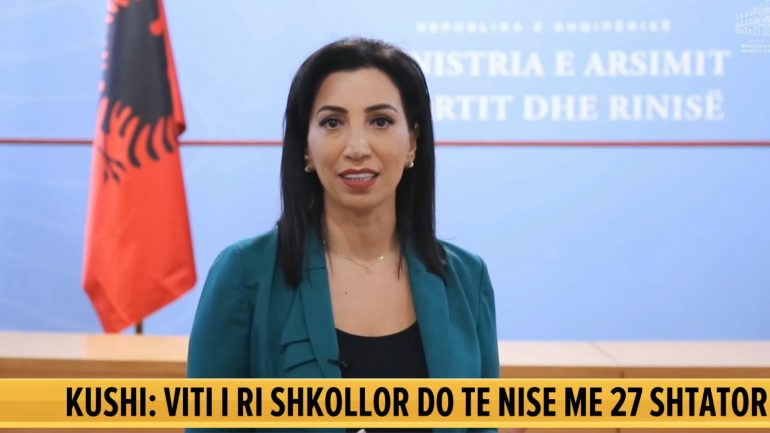 The 2021-2022 academic year for pre-university students will begin on September 27. Initially, school was scheduled to start on September 13.
Minister of Education Evis Kushi said the decision was made in order to extend the period available for supplementary lessons.
Although the academic year beings on September 27, Albanian students will have to return to school on September 1 to follow supplementary lessons. These lessons aim to fill any gaps in knowledge that resulted from the disruption caused by the pandemic.
The country-wide lockdown that lasted between March and May 2020 forced many public schools to shut classes early. The 2020-2021 academic year saw a mix of online schooling and in-person learning with shortened schedules.
According to Kushi, students won't be required to attend classes every day, but teachers will be working full time to offer help and consultations.
Last week, Kushi approved a set of instructions to teachers and heads of schools for the 2021-2022 academic year. The instructions prioritize supplementary lessons and the integration of students from marginalized groups, as well as guidelines for addressing bullying and violence.