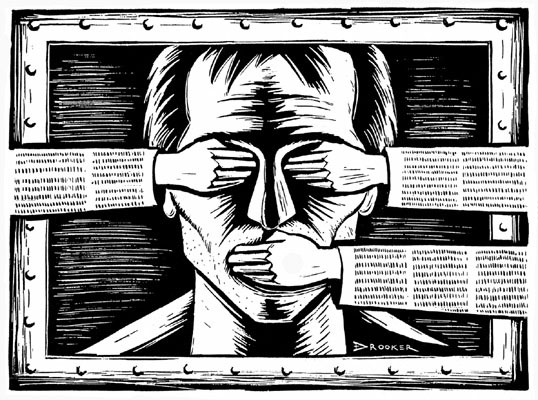 The Albanian parliament have today approved two controversial media laws, known as the "anti-defamation package".
82 MPs voted in favour of the law, 13 against and 5 MPs abstained.
The law will now be passed to President Ilir Meta who will decide whether to pass it or send it back to Parliament. If it is returned to parliament, MPs will then likely vote against Meta's decision, approving the laws and they will enter into force.
The two laws will create a system of state regulation of online media portals and will put them under the supervision of the Albanian Media Authority (AMA) whose members are appointed by the government. Another body, AKEP will then have the power to impose penalties on portals and journalists, if the AMA rules that there has been a breach.
AMA will decide if an article or portal has published fake news, defamatory content, content that is hate speech, including a new definition of "political beliefs", or anything that is a threat to the countries interests or national security. 
Penalties that can then be imposed with immediate effect and no need for a court order include blocking access to sites, closure, ordering pop-ups with 'corrections', and penalties of thousands of euros. If a portal fails to comply with the non-judicial penalty imposed by AKEP, they can face very high fines that will practically force them into bankruptcy. Penalties must be paid up and implemented immediately, before any possible appeal or court decision.
Defamation is already a criminal and civil offence in Albania and to be in line with international best practices, the Albanian government should be looking at removing defamation as a criminal offence, not introducing more laws. Furthermore, the EU, CoE and OSCE, as well as international media-freedom organisations, advocate for self-regulation alongside civil laws. Having the media under the supervision of a state-controlled regulator goes against international standards and is deemed as a threat to freedom of expression and free media.
Rama has continued to insist that the law has been approved by international partners when this is not the case. 
CoE Human Rights Commissioner Dunja Mijatovic, Reporters Without Borders, Committee to Protect Journalists, European Federation of Journalists, CoE, European Centre for Press and Media Freedom, ARTICLE 19, MEP David Lega, the EU Delegation in Tirana, the OSCE, German politician Doris Pack, and countless other citizens, journalists, activists, members of the public both in Albania and abroad, and the Albanian Ombudsman have come out against the law.
While the OSCE Representative on Media Freedom Harlem Desir, tweeted that improvements had been made to the law, he noted there was still work to be done.