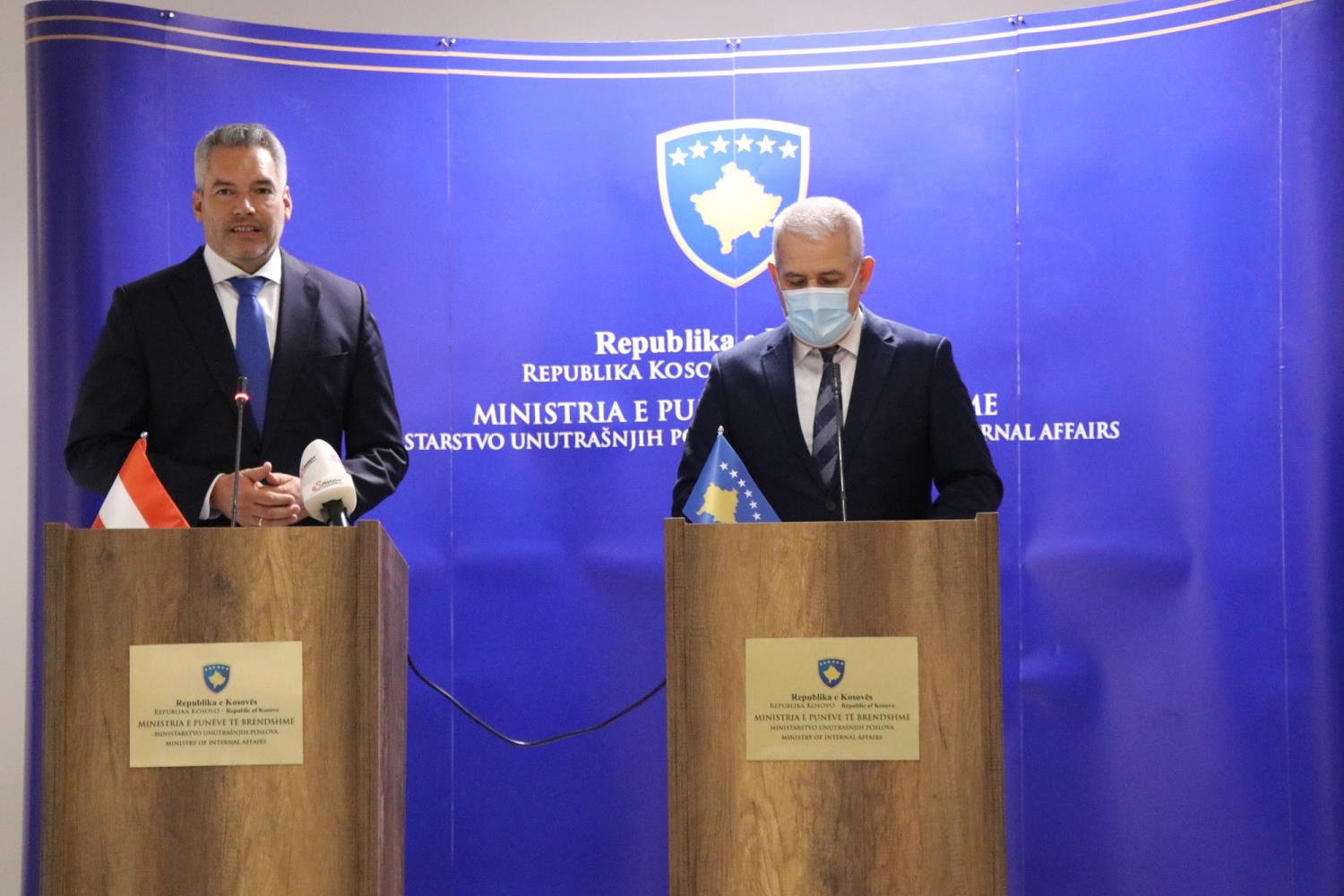 Austrian minister of interior Karl Nehammer has commended the government of Kosovo for handling the situation at the border with Serbia calmly, and for not responding to provocations.
On Tuesday, during his visit to Prishtina, Nehammer stressed that the solution to de-escalate high tensions is not violence.
He added that Kosovo is providing security and clarity regarding the situation, as is expected by Austria and the European Union.
"Violence is not a tool of politics. Austria has provided the most KFOR military forces to a non-NATO country [Kosovo]… It is important not to be provoked by such a situation. This clarity and security is being offered by the government of Kosovo," the minister said during a press conference with his Kosovo counterpart Xhelal Sveçla, Koha reported.
Sveçla reiterated that the special police were sent to the checkpoints to maintain order amidst protests and road blocks raised by Serbs who are backed by Belgrade and local Serb politicians in Kosovo.
He assured his counterpart that Kosovo will continue to provide rule of law, security, and peace within its borders and in the region.