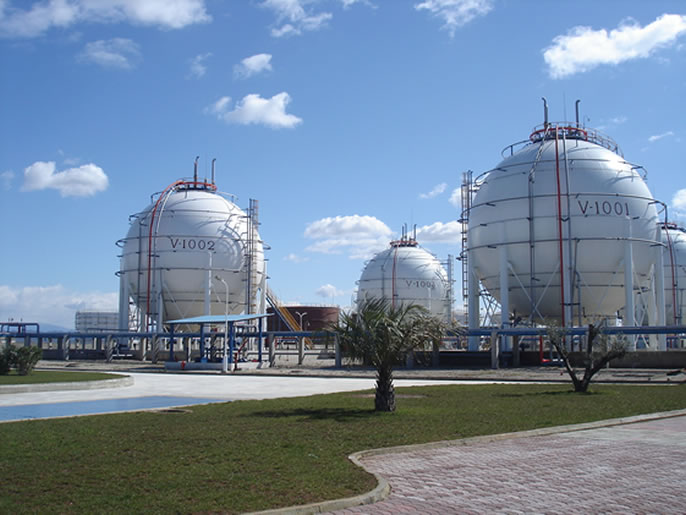 In response to the Exit News article entitled "Albanian Port Supplying Syria with LPG Despite Sanctions", dated December 30, 2020, AV International Group sh.a. sent Exit their rebuttal, published in full below.
AV International Group sh.a. Rebuttal  
Following your article regarding the company AV International Group sh.a., and more specifically its owner Mr. Piro Bare, dated 31.12.2020, in which you investigate into some unfounded violations related to the trading of hydrocarbon liquefied petroleum gas (LPG) products towards a state which is subject to international sanctions, we inform you, and through you your readers, that it is based on untrue information.
This clarification by the trading company "AV International Group" aims to urge urgently publish a rebuttal story, given the following:
a) Your article does not contain any true data nor is it accompanied by facts or evidence and documents able to prove your version of events. The article has no author. Consequently, your journalistic initiative violates the Code of Ethics for Journalists, article 1, which states: "Accuracy and Honesty of Information. Accuracy. The journalist must verify the information before publication in order to ensure that it is accurate, fact-based and reliable. All data and information should be subject to careful scrutiny: whether obtained from human sources or documents. Journalists should always make clear cases where information is not confirmed. The media should not mislead the public. The media should make clear the cases when manipulated texts, documents, images and audio have been used."
An example of false information: The ships mentioned in the article have never been charted by Mr. Piro Bare's companies, contrary to what is stated in the article, easily verifiable, etc.
b) We inform you that our company is a legally established company and all its activity is carried out and has been carried out in accordance with national and international law. As a result, our commercial activity is conducted in accordance with the law and under the supervision of legal bodies of public administration. These include the Border Police, Anti-Smuggling Agency, Durrës Port Authority, Durrës Customs, etc. The result of all our commercial activity is also legally and thoroughly monitored by international law enforcement agencies in the field of maritime affairs.
To date, there is no negative report from local and foreign law enforcement and monitoring agencies regarding the national and international activity of the company "AV International Group" and its owner Piro Bare. Your case is an exception to the rule of how the modus operandi of this company has been evaluated externally for over 15 years in the market.
We inform you that the company "AV International Group" and its owner Mr. Piro Bare have never been involved in any illegal commercial activity, which has benefited from or has violated any national or international sanctions. This is surely true, and if you would verify the facts you have presented in your article from other sources as well, which you are required to do, you will confirm our information.
c) The publication of an immediate rebuttal in your media would be considered by the company "AV International Group" and its owner Piro Bare as a way of reflection on your part on a completely false article that focuses on the image of the company in question, in the domestic and international market. Clearly, you understand that with articles of this nature, which present inaccurate facts and assessments that are clearly unfounded in the reality of the facts, the interest of the company "AV International Group" is damaged, something that will not be tolerated by the company.
Pending your reaction, the trade company "AV International Group" and its owner Piro Bare are holding the initiative of a criminal report for you at the Prosecutor's Office of the Tirana Judicial District (Article 120 of the Criminal Code), as well as a lawsuit for compensation of non-contractual damage at the Court of First Instance Tirana (Article 608 of the Civil Code).
AV International Group's rebuttal was sent to Exit News in Albanian language, and was translated by its staff.
You can read the Exit News article here.