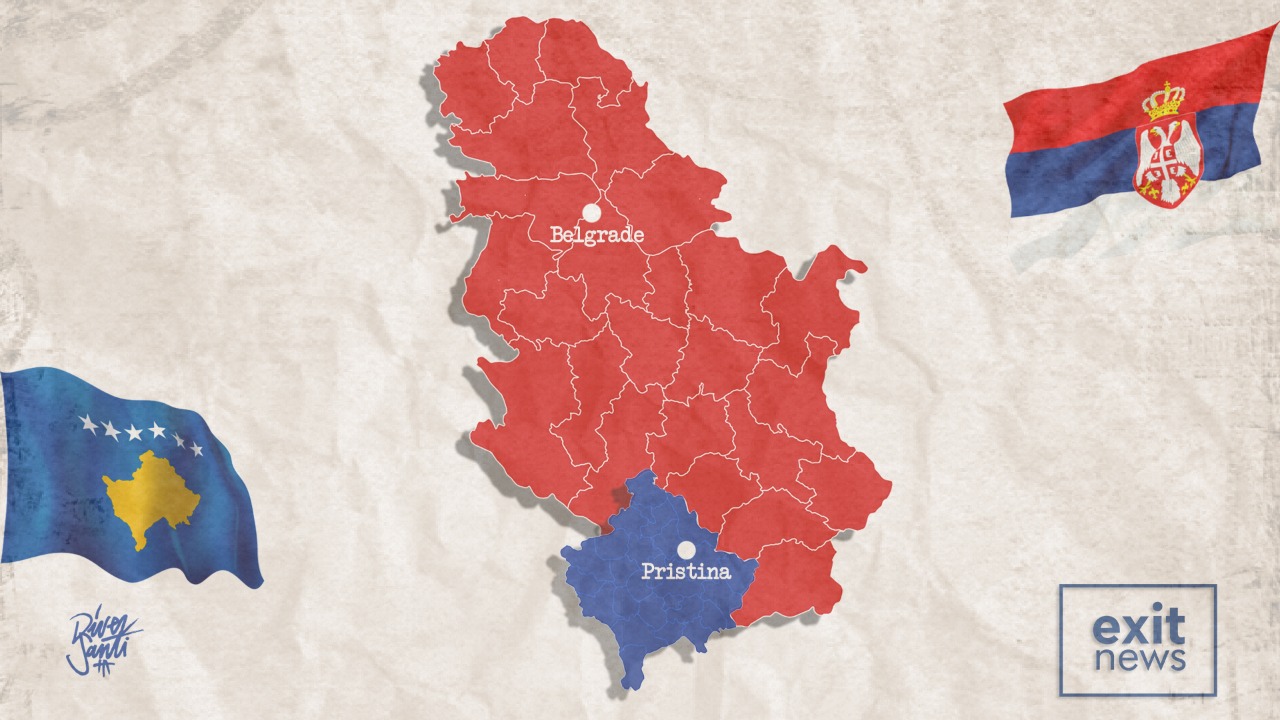 The fragile peace of the Balkans is at risk due to Russia, who would be happy if conflict erupted said Albanian Prime Minister Edi Rama to Der Spiegel as both France and Germany appointed special advisors to the EU's envoy for the Serbia-Kosovo dialogue.
Published over the weekend, the interview in one of Germany's leading media looks at the tense geopolitical situation in the region, particularly between Kosovo and Serbia, with a focus on the latter's relationship with Moscow.
"Putin says Kosovo, Kosovo, Kosovo. Russia is fueling the conflict in the Balkans and endangering the fragile peace. She would be satisfied if something would move in the direction of the conflict", said Rama.
He continued that the region is divided regarding Russian and Western influence but maintains that "The decision for the independence of Kosovo was the right one. After all, now there is a peace and reconciliation process, even if it will continue for a long time."
Rama postured the Open Balkan initiative, comprising Serbia, Albania and North Macedonia, but not Kosovo, Bosnia and Herzegovina and Montenegro, as positive, saying it could stabilise relations.
"Recently, there have been encouraging developments in the Balkans. So I want Serbia, Albania and Montenegro to create a kind of Schengen mini-zone to make better exchanges."
Despite differences, the region's leaders are united by a common goal; he said, "to reverse the fate of history".
In an interview with Euronews Serbia last week, Rama said Serbia could not sanction Russia, with whom it enjoys close ties.
"It has neither the technical capacity to live without Russian gas nor the financial capacity to survive. And the fact that Serbia has voted three times in a row in the United Nations to condemn the aggression, and even to exclude Russia from the Human Rights Committee, this means a lot."
He added, "Of course, I would like Serbia to sanction Russia, but I think that would bring much more problems than it would harm Russia."
Meanwhile, French President Emmanuel Macron and German Chancellor Olaf Scholz have sent a letter to Serbian President Aleksander Vucic to notify him they have appointed specialist advisors to support the EU Special Envoy, Miroslav Lajcak.
"We are sending you this joint letter at a moment of crucial importance for security on the European continent and stability in the Western Balkans. We are convinced that, in light of the Russian aggression against Ukraine, we must make even stronger efforts so that the European perspective of the Western Balkan countries becomes a reality and to resolve long-term bilateral and regional disputes", it is stated.
They demand that Vucic show maximum determination and willingness to make difficult decisions.
"We are turning to you as the leader of your country to appeal to you to show determination and maximum readiness to take difficult decisions, which lead to progress in the dialogue between Kosovo and Serbia under the auspices of the EU. The recent tensions have shown that constructive steps forward are urgently needed, both on a practical and political level," the letter continued.
Vucic has repeatedly stated that Belgrade will never recognise Pristina's independence, meanwhile, tensions continue to simmer in the Serb-majority north of Kosovo over reciprocal measures laid down by Prime Minister Albin Kurti.