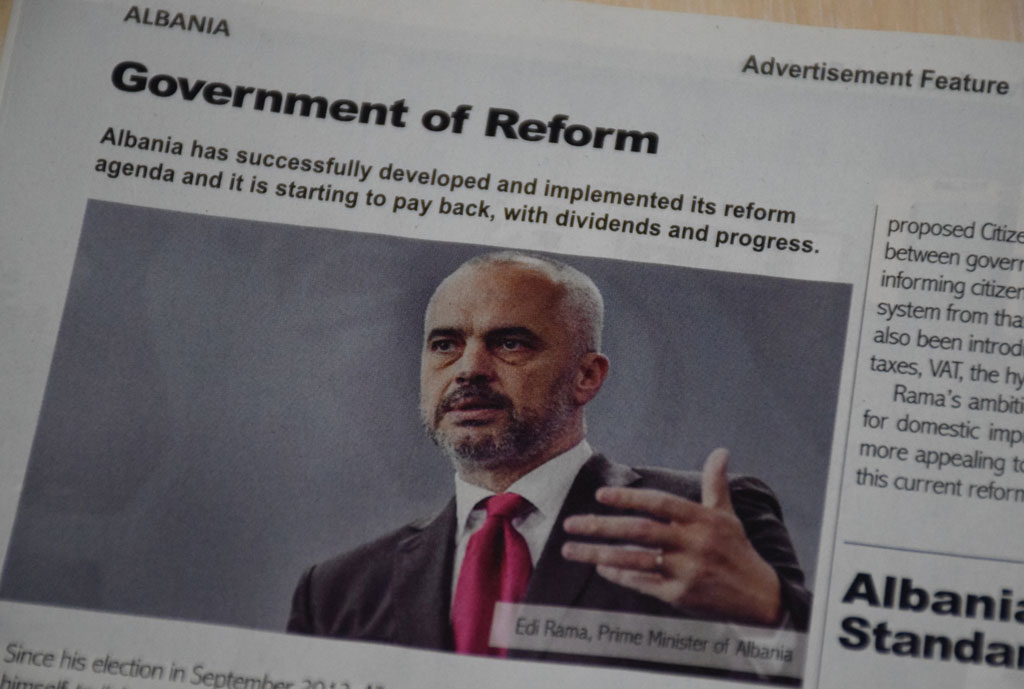 During his speech today at the occasion of National Youth Day, commemorating the youth uprisings in December 1990 against the communist regime, Democratic Party (PD) leader Lulzim Basha referred to the fact that many of the positive propaganda and reporting in foreign media, such as the large feature article in the Economist from January 2016, in which the Albanian government was advertised as "leading reform in the Balkan region," has been paid content.
Prime Minister Edi Rama immediately responded through Facebook, stating
According to Lulzim [Basha] even the PISA report has incorrectly translated the results of Albania in education! They've paid for it! Someone tell him that money isn't everything!
The Programme for International Student Assessment (PISA) report is a yearly global report published by the OECD measuring the capabilities of 15-year-olds.
According to PISA 2016, Albania has been showing constant growth since 2009 in the fields of mathematics and science, and since 2000 in the field of reading, its share in top performers in any of those fields has largely stayed flat. Overall, Albania underperforms in comparison with other countries, being ranked in the lower regions compared to other European countries.
It is unclear why Rama chose to imply that the PISA report was a positive evaluation of the education policies of his government. First of all, the trends were all longterm, starting before his government in 2013. Second, the test is administered to 15-year-olds, an age group not touched by any of his government's policies.