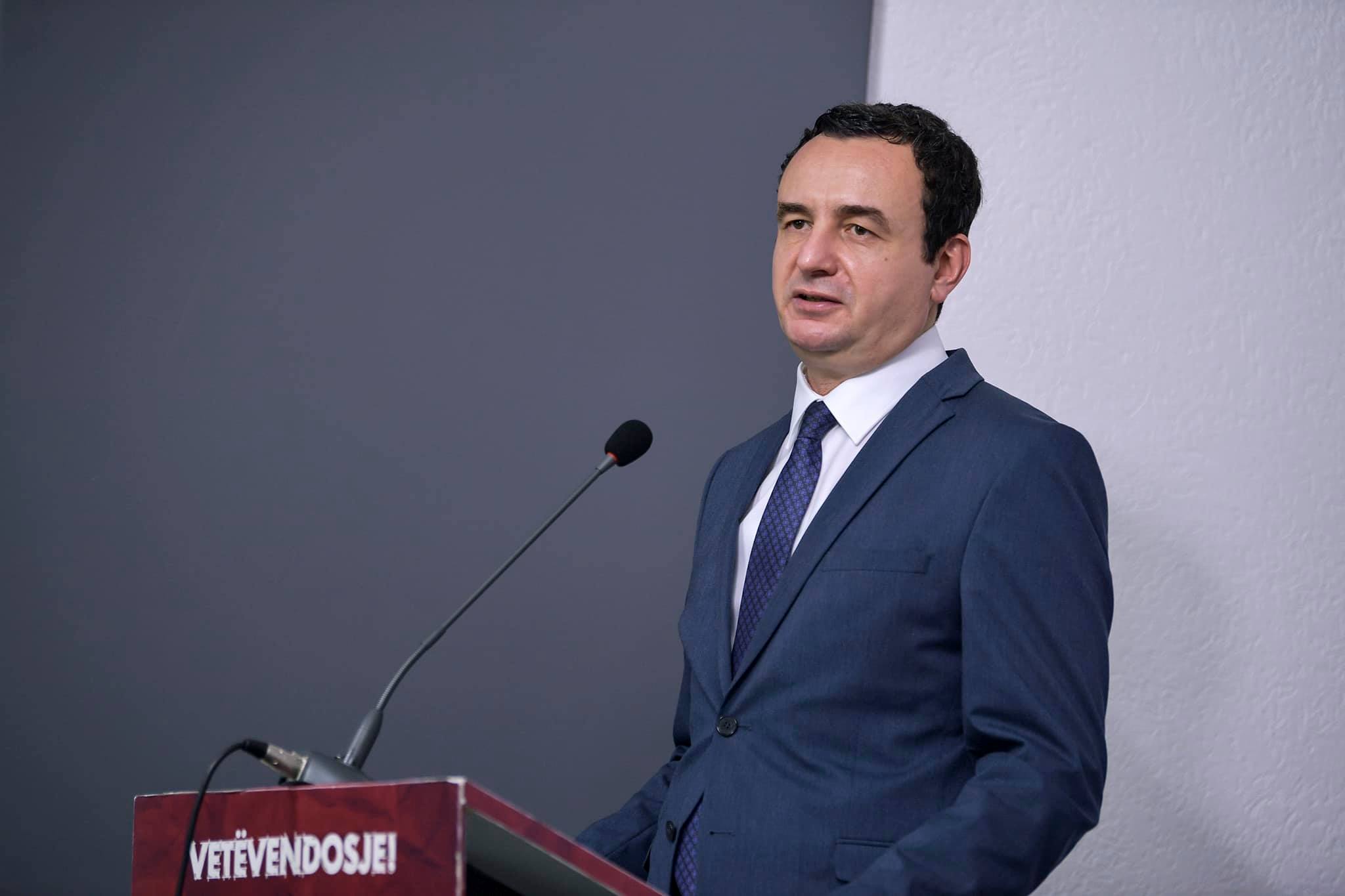 A government announcement to implement the license plate rule in stages until April was not enough to quell pressure on Pristina, as international diplomats are still pushing them to submit to Belgrade's demands in other areas.
On Monday, a previously-postponed rule was to come into force which would mean all cars owned by Kosovo citizens must have number plates issued by Kosovo, a standard replicated amongst most countries in Europe. The problem is that ethnic Serbs living in the north of the country do not recognise Pristina's authority and insist on using Serbian plates issued during the genocidal Slobodan Milosevic regime. 
On Saturday, following much public and likely behind-the-scenes pressure, Prime Minister Albin Kurti announced the rule would be enforced in stages. First, a warning would be in place until 21 November, followed by a fine for those not complying until 21 January 2023. Then between January and 21 April, provisional plates will be placed over the others. Then from 21 April, any vehicle refusing to use legal plates will not be allowed to circulate.
"In this way, we have shown our determination to implement our decision as well as our dedication and contribution to maintaining peace and security in the country," Kurti said while announcing the news.
Kosovo's Interior Minister Xhelal Svecla said that only 20 cars had changed to the correct license plates and that those who did not will find themselves unable to drive the vehicles in the coming months. This has not gone down well with ethnic Serbs, who threatened unrest if the rule is enforced.
"We clearly told President Vucic and demanded that if the Kosovo Security Forces, the police or anyone else starts confiscating our property, and our property includes those license plates and those vehicles, we will use all means and resist democratically and peacefully. It will be the resistance of the people", said Goran Rakic, chairman of the Serbian List, an ethnic Serb party in Kosovo.
President Aleksander Vucic, a minister in Milosevic's government during the Kosovo War, which saw thousands of Kosovo Albanians killed and over a million displaced, also issued threats following an urgent meeting of the security council on Thursday.
He said that any attempt to restrict the movement of cars displaying invalid pates would "surely meet the democratic resistance of the Serbian people, and the state of Serbia will not allow the persecution and killing of its people."
Meanwhile, Kosovo's President Vjosa Osmani said those Kosovo Serbs who have changed their plates have been threatened and even attacked.
"For a long time, Serbian citizens have been respecting and implementing the law, so they are converting the license plates and removing those from the time of Milosevic. Meanwhile, their houses are burning; their cars are burning. The latest case happened last night,"  she said during a meeting with European Commission President Ursula von der Leyen.
Meanwhile, the UK's special envoy for the Western Balkans, Sir Stuart Peach, has called on Kosovo to allow the Association of Serb Municipalities, which would see an independent structure backed by Belgrade, set up in Kosovo, which is a sovereign country. Kosovo refused after it was ruled unconstitutional and said the association could be established but cannot have executive powers.
Peach said it is not against the constitution and that Kosovo should implement the demand.
"The implementation of the agreement on the Association should not be seen as a concession nor as a threat to Kosovo; on the contrary, it would show that Kosovo is a constructive participant in the dialogue based on its data as a good citizen. of the world, fulfils its international obligations and in the framework of minority rights", he emphasised.
The UK, however, faces its challenges with territorial disputes as a strong independence movement in Scotland has found more traction after Brexit. and a smaller movement in Cornwall. Meanwhile, in Ireland and Northern Ireland, tensions following centuries of war have never really abated, and in Wales, thousands marched in early October, asking for independence and decrying discrimination from the English.