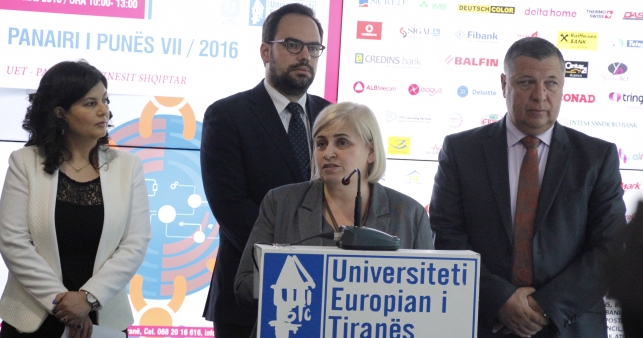 In an interview published newspaper Panorama today, Minister of Economical Development, Tourism, Trade, and Entrepreneurship Milva Ekonomi showered praise on Prime Minister Edi Rama, elevating him to "Albania's brand abroad":
Very often I think that if there is an actual brand of Albania beyond our borders, I think that brand is called Edi Rama.

In each international meeting that we've been, the discussions he holds, the theses he brings up for discussion, are very impressive, because he's one of those people who has the world in his head. He has knowledge in his mind and knows very well how to use it at certain moments.

And for this reason I say that he is becoming a brand, because he has the general capability of listening and transmitting ideas to others. He listens.