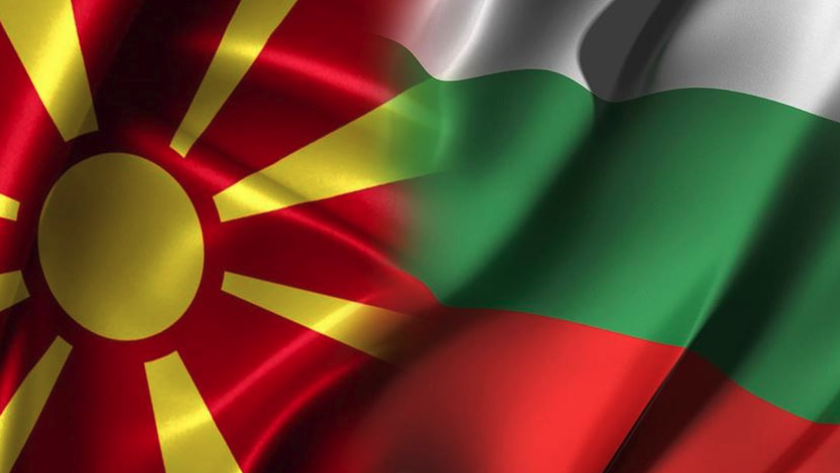 North Macedonia and Bulgaria are working to avoid tensions, including hate speech and discrimination that is nurtured by third parties through cooperation in various cultural and business areas.
The Macedonian Minister of Foreign Affairs, Bujar Osmani, during a press conference with the Bulgarian Minister of Foreign Affairs Nikolay Milkov, said that the rapprochement of peoples would avoid the influence of those who want disputes between neighbouring countries.
"The best way to prevent hate speech is the dominance of positive vocabulary between countries," Osmani said.
Meanwhile, Millkov emphasised that the use of antagonistic language against Macedonians s not the official position of Sofia, and he welcomed the opening of Bulgarian clubs in North Macedonia.
"The number of Bulgarian clubs is increasing, which is a good sign that the Bulgarians in North Macedonia are thus emphasising their ethnic interests. We expect North Macedonia to provide an environment of understanding, clubs to be bridges of understanding and not to be additional reasons for hatred", said Milkov.
In November, an unknown aggressor threw stones at the club breaking glass and part of the illuminated advertisement, but days later, this escalated to a firearm being discharged at the premises.
Bulgaria's Foreign Ministry condemned the serious criminal act in a protest note.
"We note the reaction of the Ministry of Foreign Affairs of North Macedonia, but we categorically do not accept such serious criminal acts to be defined as an act of vandalism," the Bulgarian position adds.
North Macedonia's Prime Minister Dimitar Kovachevski commented at the time, observing that the name of the club was provocative.
"Even when these clubs were opened, I said that the names chosen for them could only represent a provocation… The idea was to open cultural and informational clubs that would bring citizens of both countries closer, not clubs which cause negative emotions in the citizens," he said, adding that he has already called on the citizens to treat themselves with dignity and according to European criteria as a candidate country for EU membership.
The name 'Tsar Boris III' is seen as a provocation in North Macedonia. The Jewish community and the Fund for the Holocaust of the Jews of Macedonia announced that its registration glorifies Nazism and fascism.
In order to build more communication bridges, a business forum from Macedonia and Bulgaria was also held, attended by over 150 representatives of the business forum.