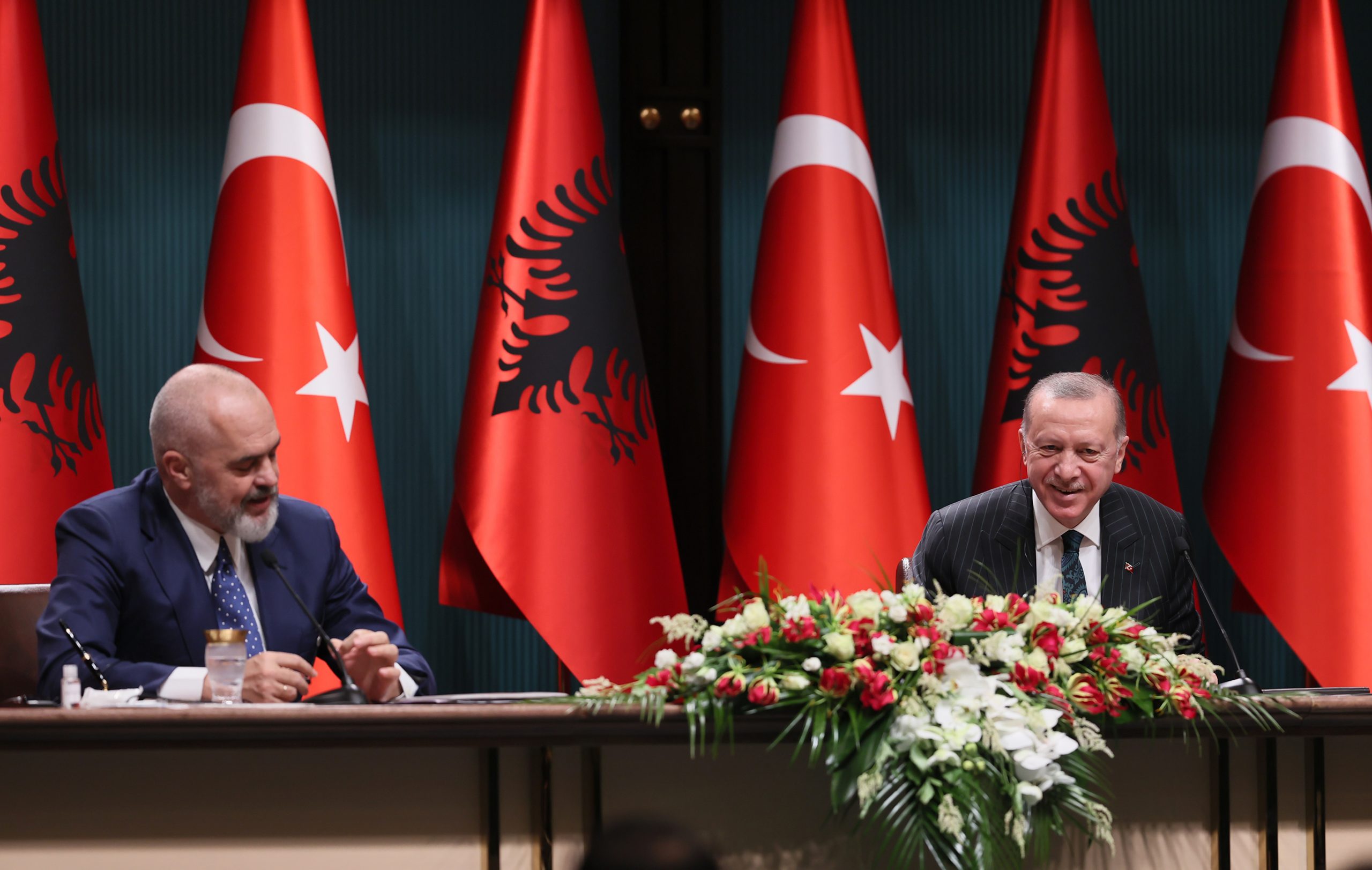 Turkish President Recep Tayyip Erdogan has stated that they agreed with Albanian Prime Minister Edi Rama on the danger posed to both countries by what the Turkish state calls the Fethullahist Terrorist Organisation (FETO), known worldwide as the Gulen Movement.
Turkey designated the movement as a terrorist organization following the July 2016 coup attempt. It has since then arrested hundreds and thousands of its members in Turkey and worldwide, often raising concerns of human rights violations.
The Gulen Movement had a substantial presence in Albania, almost exclusively in the education field. However, the ownership of most of their private schools has changed since the coup.
"We will not allow FETO to poison relations between the two countries," Erdogan stated during the joint press conference with Rama on Wednesday. 
He stressed the importance of cooperation in the field of education between the two countries, adding that Istanbul Technical University will closely collaborate with a private Albanian university owned by the Turkish government.
The Albanian delegation headed by Prime Minister Edi Rama will continue its two-day visit in Turkey tomorrow.