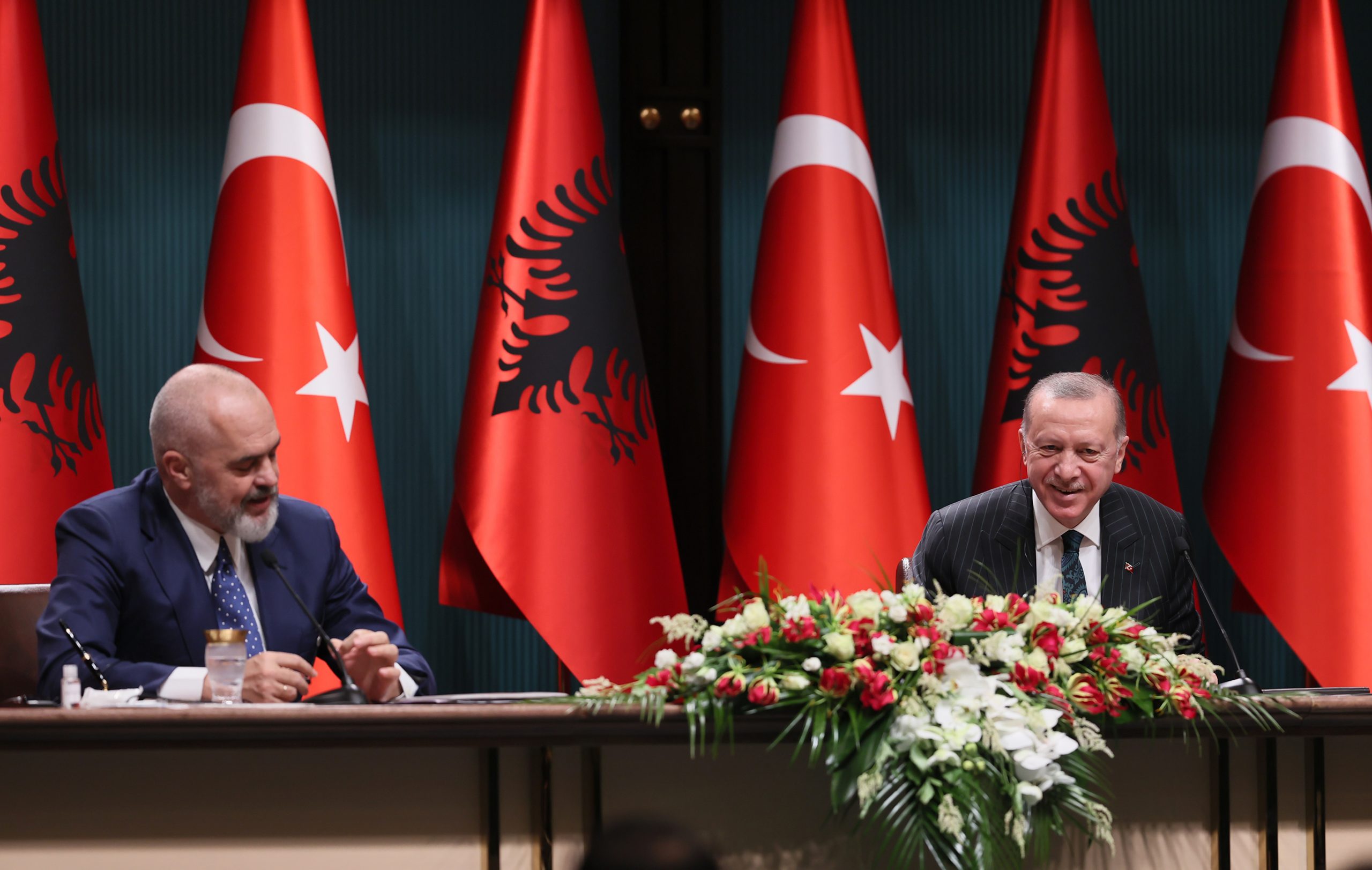 Turkish President Recep Tayyip Erdoğan will be in Tirana today (January 17) for an official visit, during which he is expected to sign seven agreements with Prime Minister Edi Rama and address the Albanian Parliament in its inaugural session for 2022.
Erdoğan will arrive at Mother Theresa Airport around 9:30 a.m. where he will be welcomed by Rama. Together they will travel to the northern city of Laç to inaugurate 524 new apartments constructed through funding by the Turkish government.
They will return to Tirana around 1 p.m. Erdoğan will inaugurate the capital's historic Et'hem Bey Mosque that is also being reconstructed with Turkey's financial support.
At 3 p.m., Erdoğan and Rama will sign seven agreements on legal, strategic, and cultural cooperation between the two countries. These include a Memorandum of Understanding on cooperation in the field of law enforcement and another on disaster management.
The signing of these agreements will be followed by a press conference.
Finally, at 5 p.m. Erdoğan will address the Albanian Parliament before leaving Tirana around 6:30 p.m.