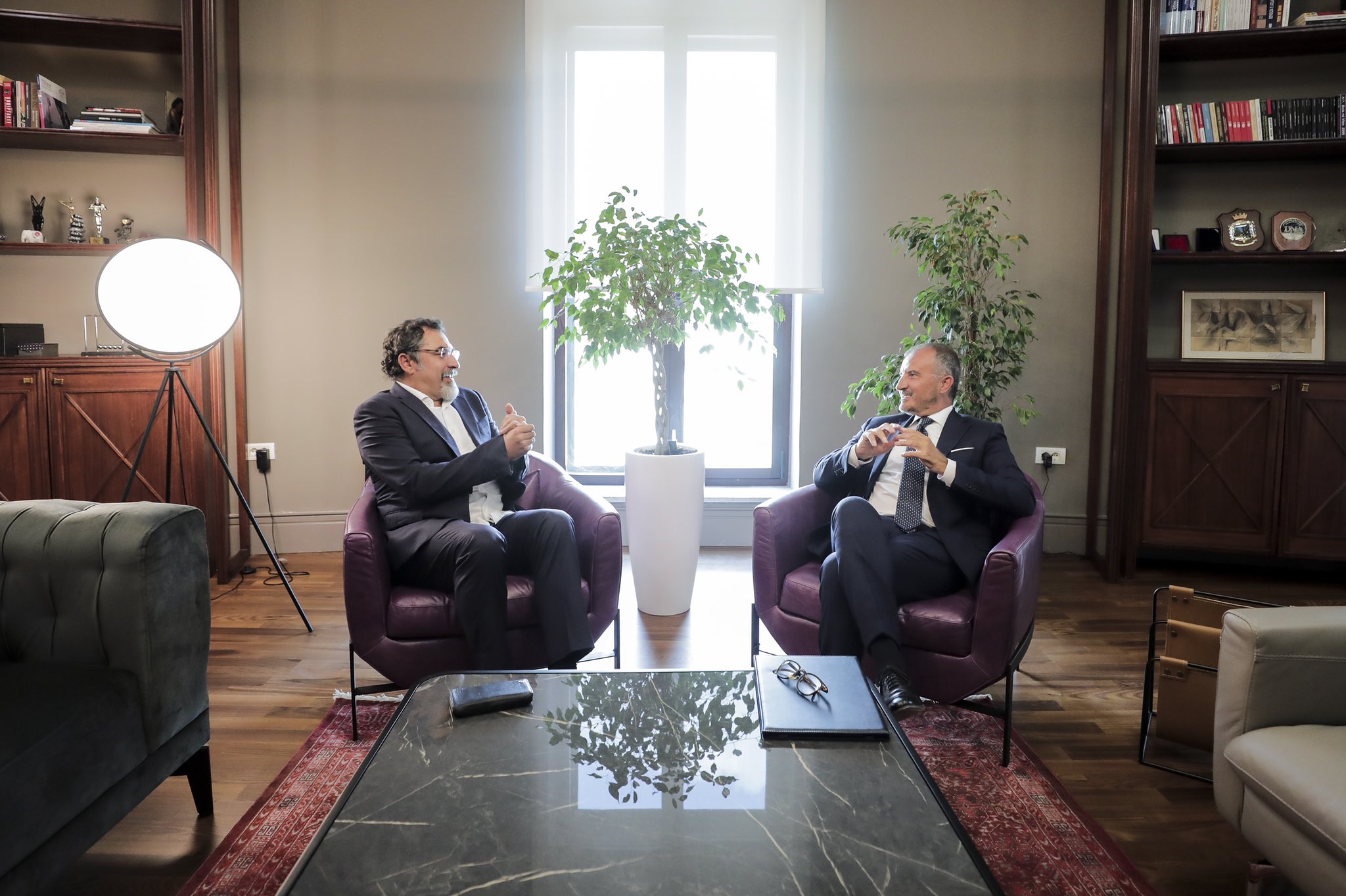 The Ambassador of the European Union in Albania, Luigi Soreca met with Minister of Defense Olta Xhacka and Minister of the Interior Bledi Cuci yesterday.
Good discussions today with Ministers @xhacka_olta and @bledicuci 🇦🇱. I reiterated #EU 🇪🇺 praise for Albania's readiness to provide temporary shelter to Afghans in need. Both ministers informed me on the ongoing preparations for hosting vulnerable Afghans. We touched upon…1/2 pic.twitter.com/4HN1x8QrGy

— Luigi Soreca🇪🇺 (@LSorecaEU) August 25, 2021
The purpose of the meeting was to discuss the temporary housing arrangements for the Afghan refugees that will come to Albania. Soreca was clear he believes Afghans deserve to live with security and dignity.
He reiterated his praise for Albania's decision to offer temporary shelter to those fleeing the Taliban in Afghanistan.
According to his Tweet, they discussed the preparations in place, the importance of their legal status, and their right to freedom of movement.
Yesterday, the government announced they would be offering temporary protection status to Afghan citizens that are in Albania. As per the law, the individual cannot be deported, returned, or extradited outside of the country.
They also announced the creation of a task force that will deal with the legal, planning, and management of the refugees. The task force will be headed by Defense Minister Olta Xhacka.