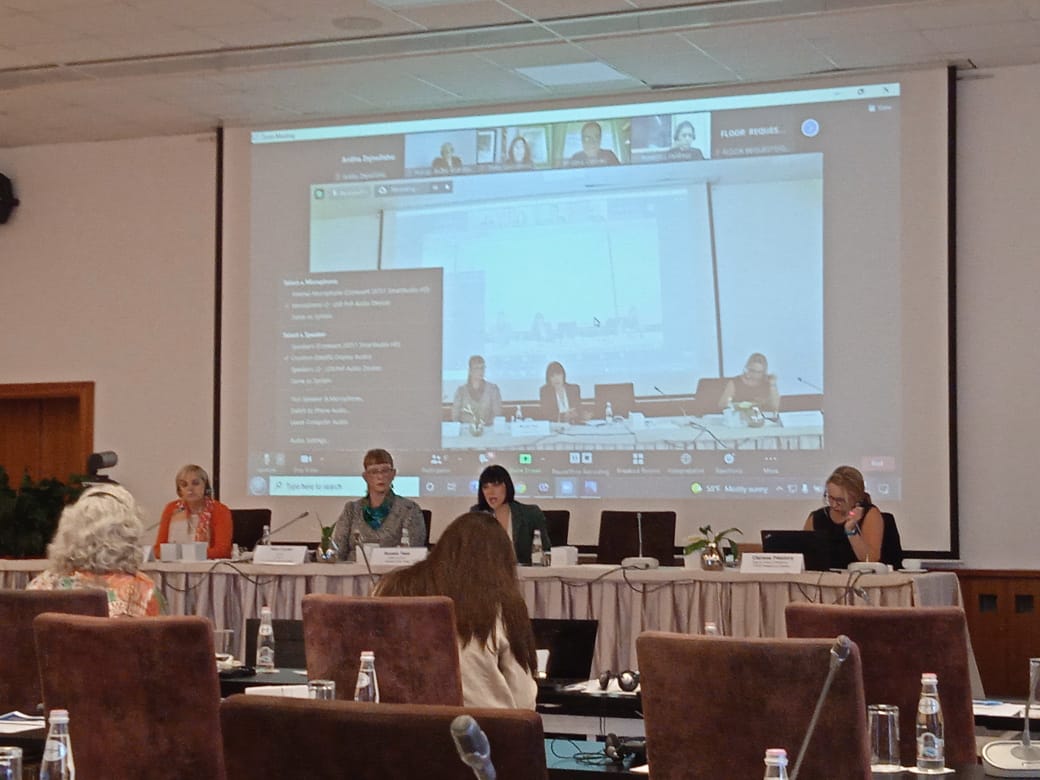 Exit journalist Alice Taylor called on women journalist to "fight back" against online harassment and gender-based abuse during a media conference coordinated by the Organisation for Security and Peace in Europe (OSCE).
Titled "Journalism in times of crisis," the 8th Annual South East Europe Media Conference was held in Tirana between October 11 and 12. This year the conference focused on media freedom, freedom of expression, and the harassment faced by women journalists in the context of the COVID-19 pandemic.
Taylor was part of the conference alongside other media personalities, activists, and even Prime Minister Edi Rama, who took a swipe at media during his opening remarks.
In her speech, Taylor spoke about her experience as a woman journalist in Albania, describing the smear campaign launched against her by unchecked news portals and even local politicians, including Tirana Mayor Erion Veliaj.
She also noted the lack of institutional support for women journalists who report online harassment. Recently, Taylor received a death threat on Facebook, and although she reported it to the police, they have yet to take action.
Nevertheless, Taylor urged women journalists everywhere to "fight back" rather than let things slide.
She outlined a comprehensive playbook that women journalists can follow to not succumb to harassment, ranging from using their platform to share their experiences, to reporting every incident to the police in order to increase pressure on authorities to act.
Taylor concluded by saying that while fighting back"doesn't take away the pain of what coordinated attacks and harassment cause, it provides a form of justice and demonstrates above all that we are professionals, and the pen is mightier than the sword."