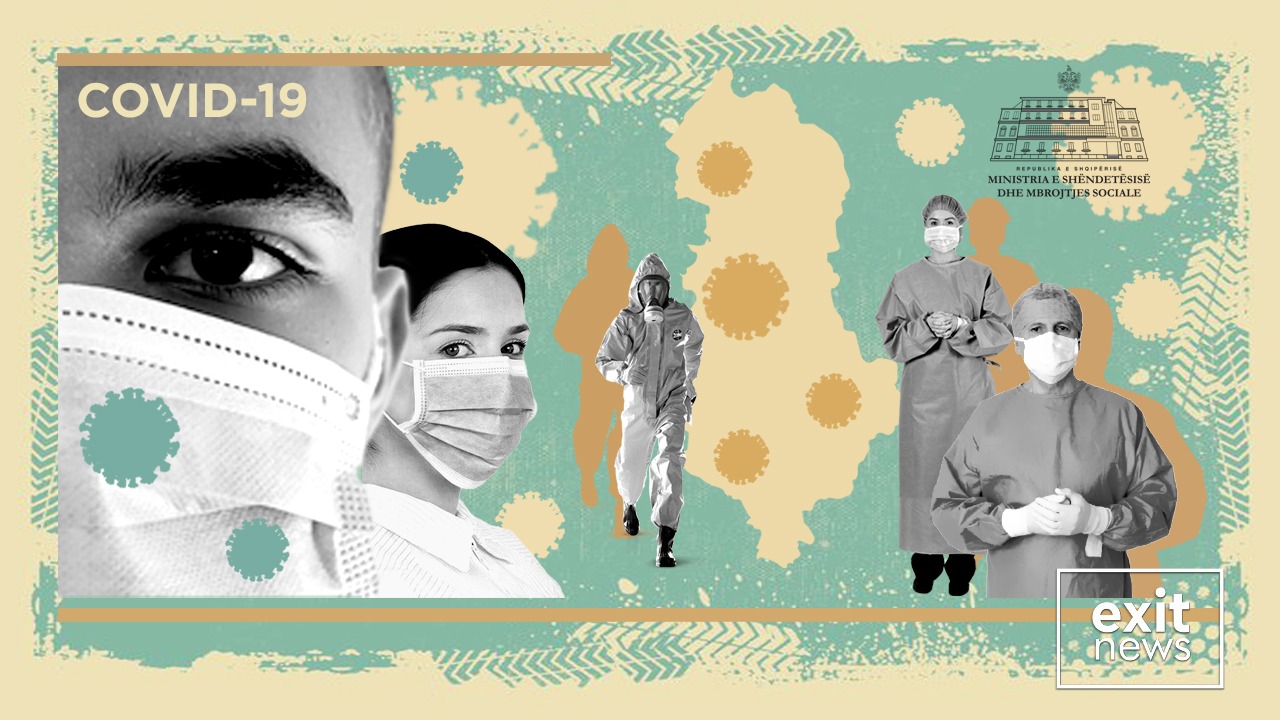 Amid a sharp increase of COVID-19 numbers, the Technical Committee of Experts has recommended that all the population get a third or fourth dose of the vaccine and masks be worn inside.
With almost 600 confirmed cases yesterday and a seven-day average of 503, concerns are rising that a new wave of infections is coming.
"The committee strongly appeals for vaccination doses, continuing with the third dose for those who have done the second, continuing with the fourth dose for those who have done the third. Because all citizens have their vaccines available today in all the health centres to which they belong," said deputy health minister Mira Rakacolli.
In particular, elderly people who are not vaccinated with three vaccines should do so immediately to protect themselves from severe forms of the disease.
Head of the Department of Epidemiology at the Institute of Public Health (IPH) Silva Bino said that those who are not vaccinated or have only had one, increase the risk for the general population and put others at risk.
"Therefore, it is very important, I repeat once again, that people over the age of 60 who have completed the primary vaccination with two doses should rush to complete the third dose," she said.
The Committee of Experts has also recommended wearing masks where it is not possible to maintain physical distancing, noting it could be mandatory in the future depending on subsequent waves.
"The committee continues to strongly recommend wearing the mask indoors, where social distancing cannot be maintained, especially for people who are sick, people who are also elderly", said Rakacolli.
The number of cases are reaching a five-month high across 90% of all municipalities.
"The Albanian population should be made aware of the importance of vaccination with the third and fourth dose, in order to have not only a good vaccine coverage but also an increase in immunity against the close contacts that we may already have during summer. COVID has shown that it does not have a seasonality or is present throughout the months of the year", said Eugena Tomini from the IPH.
The number of hospitalisations is also increasing, according to the committee.
"The are unvaccinated people, those with just one that is unfinished, or those who had a vaccine early on. I repeat that doing the third dose of the vaccine is absolutely, absolutely necessary. The high temperatures have not reduced the number of sick people or those admitted to hospital," they said.
Currently, only 47% of Albanians have completed their COVID-19 vaccinations.