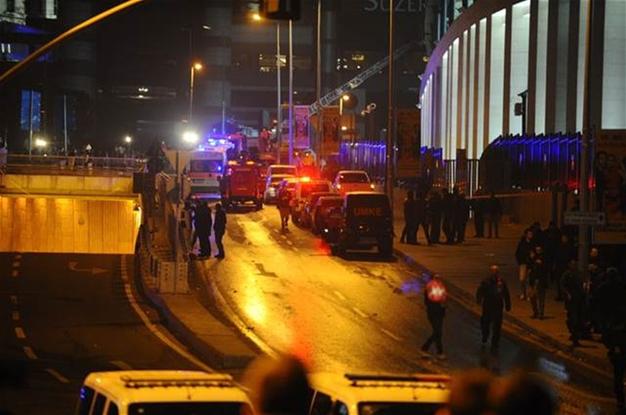 Using the bomb attacks last Saturday as an excuse, the Turkish police has arrested at least 37 members of the Kurdish opposition Peoples' Democratic Party (HDP).
Twenty people were arrested in Istanbul, including local party leader, with 17 more detained in the capital Ankara. A total of 118 HDP officials have been arrested all over the country. HDP co-chairpersons Figen Yüksekdağ and Selahattin Demirtaş, as well as many other party officials, were arrested in November during a government crackdown on the opposition.
The two attacks, one by a car bomb and another by a suicide bomber, killed 44 people, among which 36 policemen.
In a press conference on Sunday, Turkey President Recep Tayyip Erdoğan told reporters that Turkey would fight "the scourge of terrorism to the end," and that the attackers would pay a "heavy price."
The attacks have been claimed by the Kurdistan Freedom Falcons (TAK), a militant offshoot of the Kurdistan Workers Party (PKK), which has claimed in the past that the PKK was "too humanist" in its resistance against the Turkish occupation of and human rights violations in Bakûr (Northern Kurdistan).
In a statement on their websites, the TAK states that its violent attack was targeted at the "fascism" of Erdoğan's political party and government:
The concurrent actions on 10 December 2016 at 22:30pm at Istanbul Vodafone Arena Stadium were carried out by our Martyr Tirej Revenge Team. Almost a 100 police were killed and hundreds more injured in this action, while two of our comrades were martyred heroically. We are going to share the details of our comrades in the following days. […]

However at a time when our leader Apo (Ocalan) is still held in captivity, when the Turkish Republic-AKP's fascism continues torturing our mothers and abusing the corpses of our young women and when children continue being massacred, people should not expect life to be normal in Turkey. The people of Turkey must put a stop to this fascism. The AKP's fascism is solely responsible for this chaos. […]

Either fascism is going to pull its own plug or we are going to suffocate it in the blood it has shed. The Kurdish people need not fear, we are going to be the victors of this horrific war.