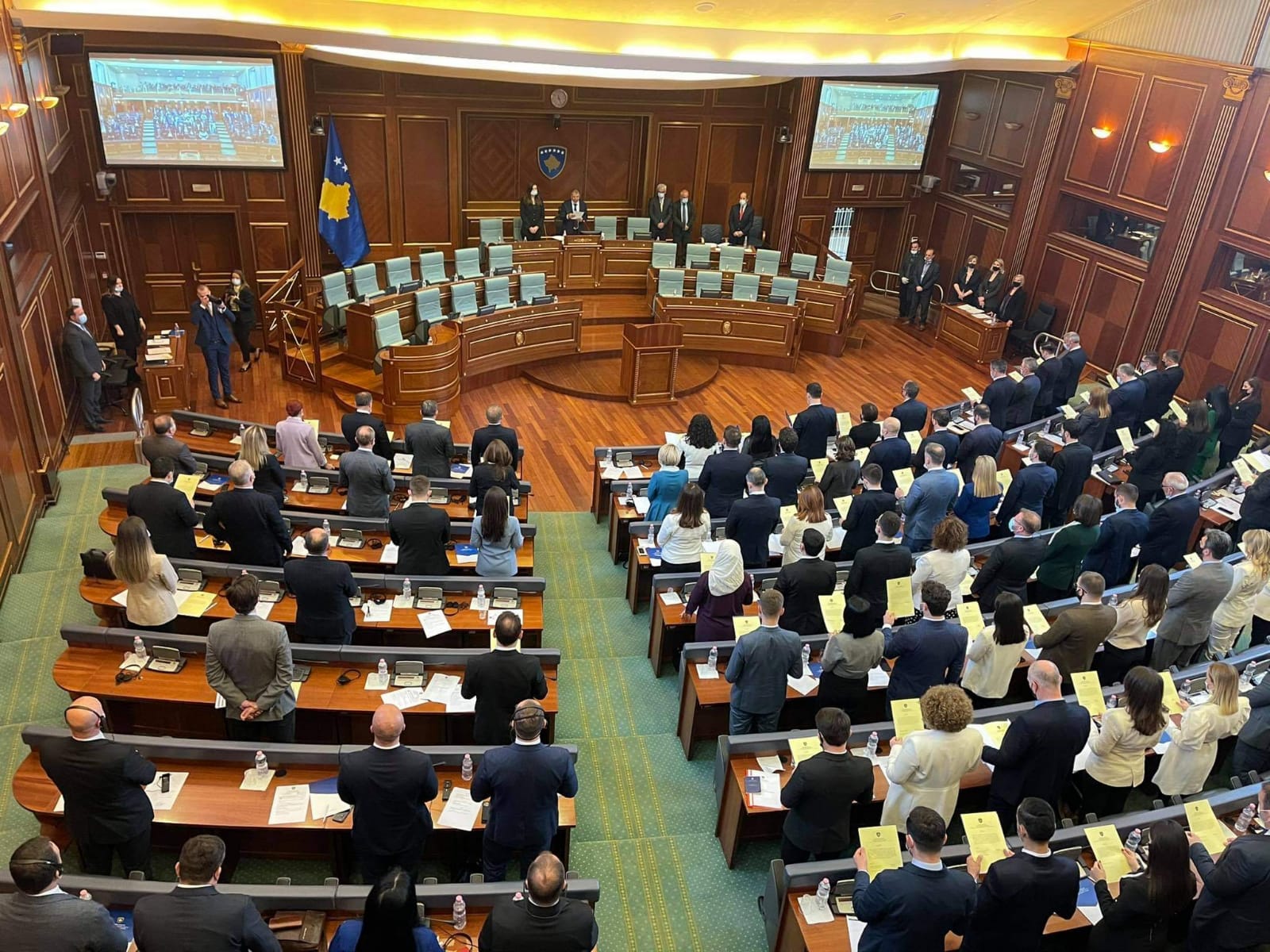 Opposition parties in Kosovo criticized the newly elected government led by Albin Kurti for failing to manage the COVID-19 pandemic and provide vaccines.
During a parliamentary session on Monday, opposition MPs said that for Kurti seems that the parliamentary elections in Albania were more important than the health of Kosovo's citizens.
Kurti, who also has Albanian citizenship voted on Sunday in Albania, where three candidates supported by his Vetevendosje ran for parliamentary seats.
Uran Ismajli talking on behalf of the parliamentary group of the Democratic Party of Kosovo (PDK).
"This government has a simple duty, to buy 2.5 million vaccines […] but the way how the Prime Minister and the Minister of Health (Arben Vitia) are acting is like they are trying to invent a vaccine and not to buy," Ismajli said.
He added that it isn't clear how many vaccines are necessary, and blamed the government for the lack of transparency on the immunization process.
The leader of the Democratic League of Kosovo, MP Lumir Abdixhiku called on the government to prioritize the pandemic, by criticizing Kurti for not being present at the parliamentary session when the issue was being debated.
"When every two hours a Kosovo citizen dies, Prime Ministerr Albin Kurti was doing election campaign in Albania. In two weeks, Prime Minister visited Albania four times while at the Infectious Diseases Clinic and other clinics were full with 975 patients, most of them in serious conditions," Abdixhiku said.
He called on Prime Minister to start his work every day from the University Clinical Center of Kosovo.
Also, Ramush Haradinaj the leader of the Alliance for the Future of Kosovo (AAK) said that the government should be focused on providing safe vaccines, with no delays.
He added that citizens infected with coronavirus should be provided with free necessary medical treatment.
"Provide financial packages continuously for those affected by the economic crisis for as long as the pandemic lasts," Haradinaja added.
The parliamentary session is set to continue on Tuesday at 3 pm.
Kosovo reported 10,084 active cases on Monday.
As the last Balkan country to start vaccination, Kosovo is yet to receive the allocated 100,800 doses of the AstraZeneca vaccine through COVAX, of which it has received only 24,000 doses in a first and only shipment. The remaining supply should arrive by the end of May, while half of the doses already received have been administered to priority groups.
Last week the European Commission, Ursula von der Leyen confirmed that Kosovo will receive 95,000 doses of vaccines against COVID-19.Kosovo Opposition Criticize Government on Managing the Pandemic