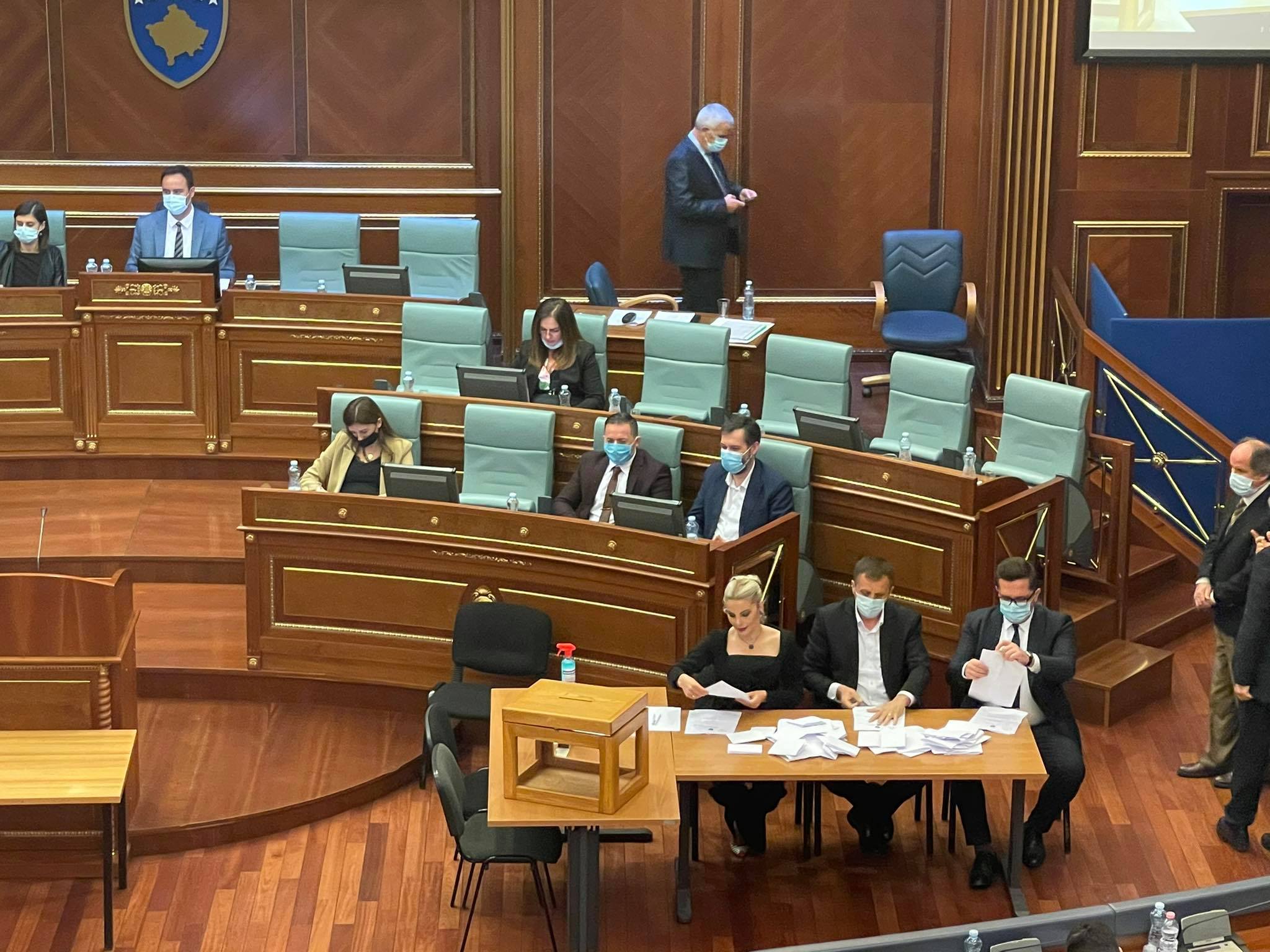 Kosovo Parliament failed to elect the President of the country in the first round.
Of the 81 votes cast, 69 went for Vjosa Osmani, none voted for the other candidate Nasuf Bejta, and 12 votes were invalid.
The election of the country's President requires 80 votes.
The first two rounds require 80 votes in the 120-seat Parliament in favor of one of the candidates. The third round requires at least 80 votes cast, and 61 for one of the candidates. Otherwise, snap elections.
Today there are two more MPs present in Parliament compared to yesterday's attempt to elect the President – 84 in total. Yesterday's round failed dues to lack of quorum – only 79 MPs instead of 80 required.
Opposition Democratic Party of Kosovo (PDK) formerly led by former President Hashim Thaci in not attending today's session for the elections of his successor.
Former Prime Minister Ramush Haradinaj's Alliance for the Future of Kosovo (AAK) is also not attending the vote. Neither is the Belgrade-backed Lista Srpska who represents Kosovo Serbs is also not attending the session.
However, Albena Reshitaj an MP of AAK is seen participating in the voting, despite her party's stance.
This may give a glimpse to the result of the third round if everything goes as smooth as in the first round today.