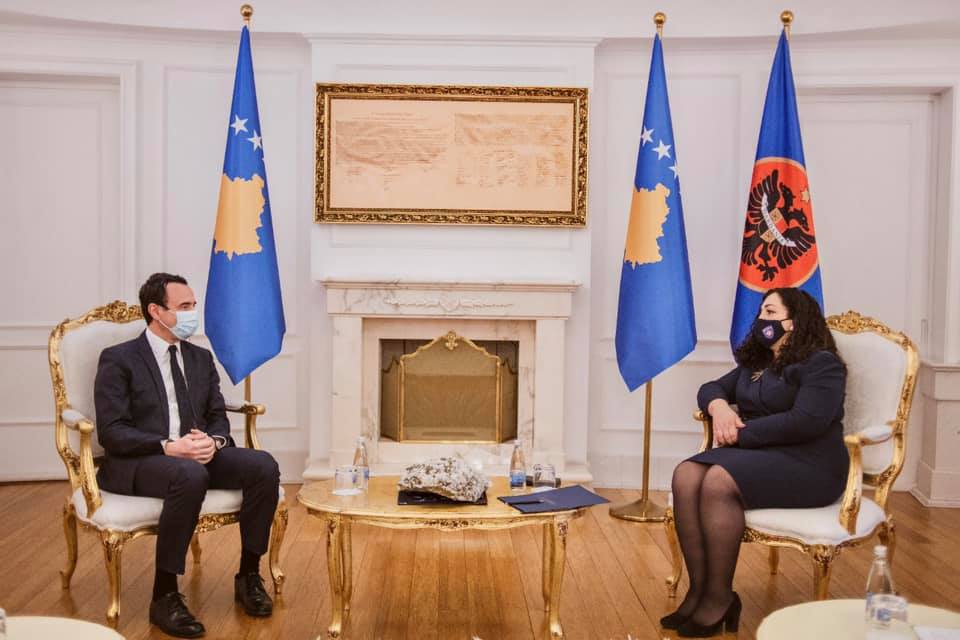 A Prishtina-based think tank, Kosovo Democratic Institute (KDI), calls on the country's political leaders to prepare as soon as possible the State Strategy and Platform for the Dialogue with Serbia.
KDI's requests for Prime Minister Albin Kurti in coordination with the President, Vjosa Osmani came in on Thursday, stating that Kosovo's demand regarding this process should be clearly articulated and well argued.
"The consolidation of these documents should not bypass the oversight role of the Assembly in this important state process, guaranteeing coordination of institutions, full involvement, accountability and transparency," the reaction of KDI reads.
KDI also calls on the political leaders to undertake "concrete steps" on reaching a wide political consensus on the talks with Serbia, aiming to strengthen the position of Kosovo in the process.
"In accordance with their constitutional responsibilities, Prime Minister and the President must initiate and contribute on building a political consensus regarding the dialogue. While the opposition parties should be responsible for reaching a consensus on this issue of state interest, showing commitment and constructiveness in overcoming obstacles in achieving compliance," reads the reaction.
Albin Kurti, who will be leading Kosovo's team in the talks with Serbia was elected as Prime Minister following a historic victory his party, Vetevendosje marked on the snap parliamentary elections on February 14, by winning with 50.28%.
EU high representatives continuously pointed out the importance of the continuation of the dialogue between Kosovo and Serbia.
During his speech, while presenting his cabinet, Kurti said that the issue of missing persons will be a priority for the government in the dialogue with Serbia.
After meeting the European Union special envoy for Prishtina-Belgrade talks on the normalization of relations Miroslav Lajcak on March 1, Kurti stated that he is not against the dialogue, but he is for a "constructive" one.
He added that his party won the election on a program focused on justice and employment.