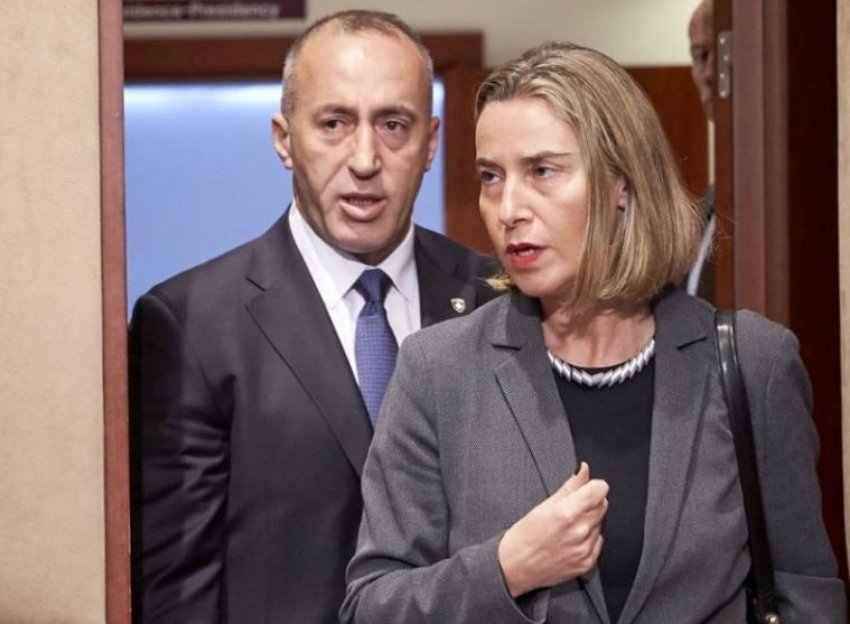 Kosovo Prime Minister Ramush Haradinaj reacted today to statements of Federica Mogherini – the High Representative of the EU for Foreign Affairs and Security Policy. Earlier on Monday, when asked if the idea of border correction between Kosovo and Serbia was acceptable to the EU, Mogherini didn't rule out such an option.
"A positive outcome would be a legally binding agreement that would solve all open issues of normalization of relations. […] We offer them support, space, and advice, and it is up to them to define the agenda, speed and depth of the talks, including the outcome of the dialogue. […] That means no ethnic divisions between countries should take place. Whichever solution is considered in the future, it should not lead to monoethnic states."
Presidents Vučić and Thaçi seem to agree on this option, and so far they have had the tacit backing of Mogherini, who is the mediator in the dialogue between Serbia and Kosovo taking place in Brussels. The idea of territorial exchange has been opposed by many, in Kosovo, Serbia and internationally, albeit for different reasons. Experts and politicians have warned against the potential dangerous results of such an idea if ever implemented.
Prime Minister Haradinaj has been vocal in his refusal of Serbia and Kosovo Presidents' idea to reach a solution between the two countries through territorial exchange. Today he responded to Mogherini's latest statement.
"I think Ms. Mogherini has strangled and disarranged the Dialogue. She has transformed the dialogue on normalization into a dialogue on territories. This has caused harm to our region. It's sad to see this [happening] after the EU's big investment [in the Dialogue], and now allowing a disarrangement. Her statement is unacceptable."
Haradinaj's statement is the strongest so far by a Kosovo high official, and probably the first rebuke at this level of Mogherini's attitude towards the Dialogue between Serbia and Kosovo.