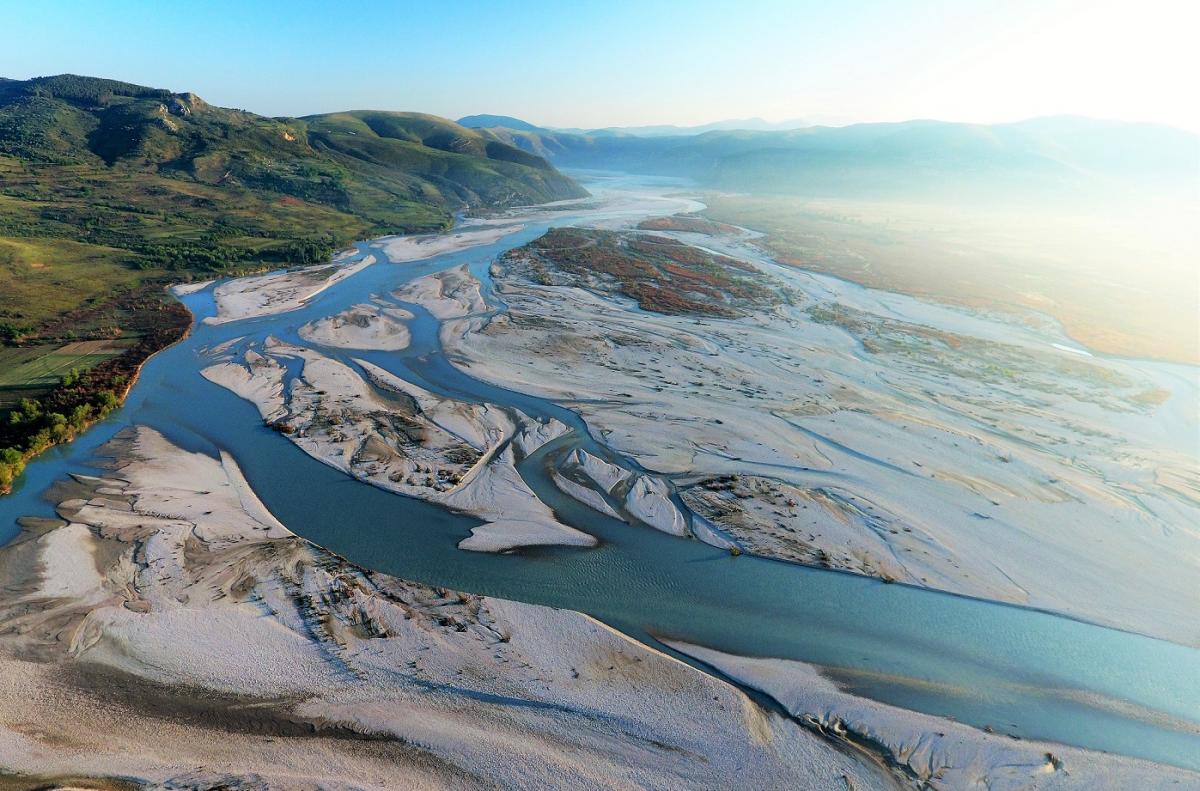 Hollywood actor Leonardo DiCaprio has called for support in asking the Albanian government to protect the Vjosa River from the threat of hydropower plants (HPPs).
In his tweet on Thursday, DiCaprio drew attention to the plight of the Vjosa River, one of the last wild rivers in Europe which is currently under threat.
The Vjosa River, its species, and the livelihoods that depend on them are under constant threat of destruction from dams. Watch Vjosa Forever with @Patagonia and sign the petition to ask the Albanian government to support #VjosaNationalParkNow: https://t.co/F8hojt3Xp2

— Leonardo DiCaprio (@LeoDiCaprio) March 11, 2021
"Vjosa Forever" is a short documentary on the river that can be watched for free online. 
The actor has been a long-time supporter of the civil society attempts to protect the river from construction of new HPPs. In November last year he stressed the wildlife under threat along the river, with many species already classified as endangered.
Calling on Prime Minister Edi Rama to turn Vjosa River into a protected national park, DiCaprio said that "this would be a great achievement for Albania and the rest of Europe and the park could become a model for the Biodiversity Strategy within the framework of the Green Agreement."
He has also supported citizen protests against the HPP construction in 2019. 
The Albanian government's procedures in awarding a contract in 2016 to build the Pocem HPP of the Vjosa river were questioned by the Secretariat of the Energy Community regarding its compliance with the EU directives, particularly in terms of the environmental report and public participation provisions.
The plant was built by a Turkish company, Cinar-San Hafriyat Nakliyat Insaat Turizm Sanayi Ve Ticaret Limited Sirketi, after the government approved its unsolicited proposal.