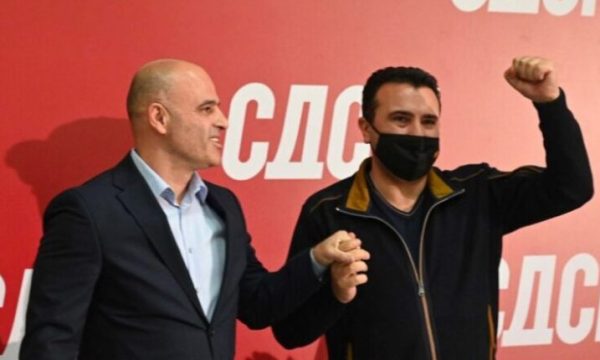 Dimitar Kovacevski has replaced Zoran Zaev as leader of North Macedonia's ruling Social Democratic Party (SDSM).
Party elections resulted in a major win for Kovacevski with about 85 percent of votes against the two other candidates – Frosina Remenski and Jovan Despotovski.
Kovacevski is also minister of finance in Zaev's government, whom he is also expected to replace as prime minister.
Zaev resigned following his party's defeat in local elections in October but the parliamentary majority has delayed the vote for a new government until a new SDSM leader is elected.
Meanwhile Zaev strengthened the governing alliance by signing a coalition agreement with another Albanian party.
On Sunday, opposition party VMRO DPMNE also voted to re-elect party Hristijan Mickoski for a second term as leader.