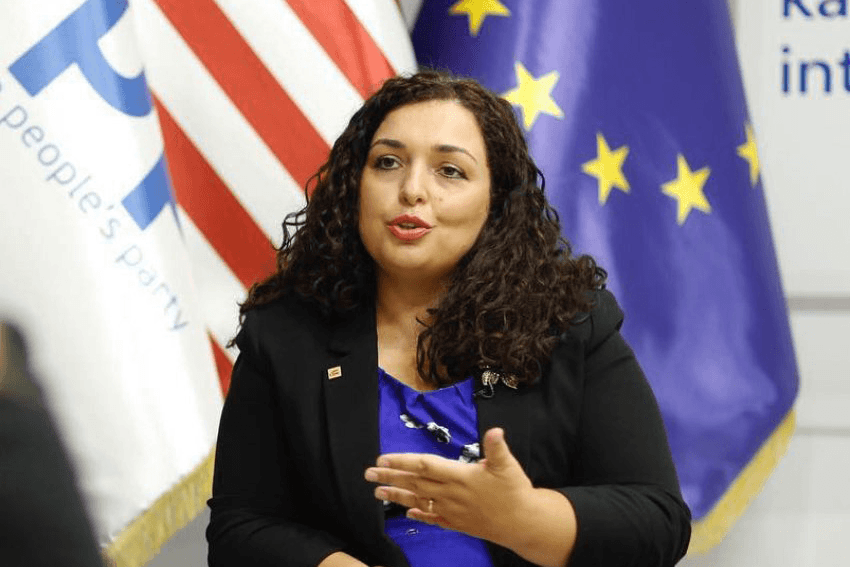 The President of Kosovo, Vjosa Osmani, stated that an Association of Serb Municipalities proposed by Serbia in Kosovo would harm the country and the European Union but reiterated she would support them if they did not have executive powers.
The Serb proposal would see an ethnic Serb structure backed by Belgrade function within Kosovo; something Osmani noted the constitutional court already ruled against.
"It is no one's favour to have the Republic of Srpska in Kosovo," she was quoted as referencing the Serb entity in Bosnia and Herzegovina, which has led to significant instability in the country.
She added, "I support any initiative that is not in conflict with the constitution of Kosovo, " and "municipalities are already allowed to join multi-ethnic associations without executive powers, such as NGOs."
Osmani participated in the first meeting of the European Political Community last week, otherwise known as the Prague Summit. The president did not meet her Serbian counterpart, Aleksandër Vucic, and she said this time they were not at the same table because Kosovo was at the table that it deserved, where peace and security were discussed.
"I have not met President Vucic because there is a new platform for political dialogue on an equal basis, where we all discussed as equals. It was initiated with the idea that we had open discussions with smaller groups, and we were in different groups this time; I was at the 'Peace and Security' table. I don't know where President Vucic was. Still, Kosovo deserved to be at the table for peace and security because it is a state that contributes to peace and security," declared Osmani.
However, Osmani met with French President Emmanuel Macron and German Chancellor Olaf Scholz, with whom the issue of visa liberalisation and membership in the Council of Europe was discussed.
"There, in the first place, I raised the issue of postponing visa liberalisation and, secondly, the issue of membership in the Council of Europe; as two topics that must necessarily be pushed forward for Kosovo to have concrete progress and then, of course, we also discussed the dialogue," she said.
Also, last week, a non-paper summarising Kosovo's progress in meeting the criteria for visa liberalisation and the Commissions proposal that it be granted was sent to all member states ahead of in-depth EU talks on enlargement set to take place this week.